Kamal Haasan is considered as one of the best actors of all time. He has been instrumental in shaping Tamil cinema, and he has done some remarkable films in his career. He is known for his acting, directing, writing and his movies were way ahead of their time. Kamal Haasan is not just known for his acting per say he is known for his romance with his heroines too. Here are a few romantic movies of Kamal Haasan we like. 

Moondram Pirai – Cheenu & Viji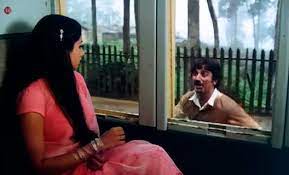 Moondram Pirai' was written, directed and filmed by legendary filmmaker Balu Mahendra, and it features Kamal Haasan and Sridevi in lead roles. A young woman named Sridevi is severely injured in a car accident after which she is mentally affected and begins to behave like a child. Trapped in a brothel, Sridevi is rescued by Kamal Haasan who is a lonely school teacher and finds a companion in her.

Gunaa – Gunaa & Rosy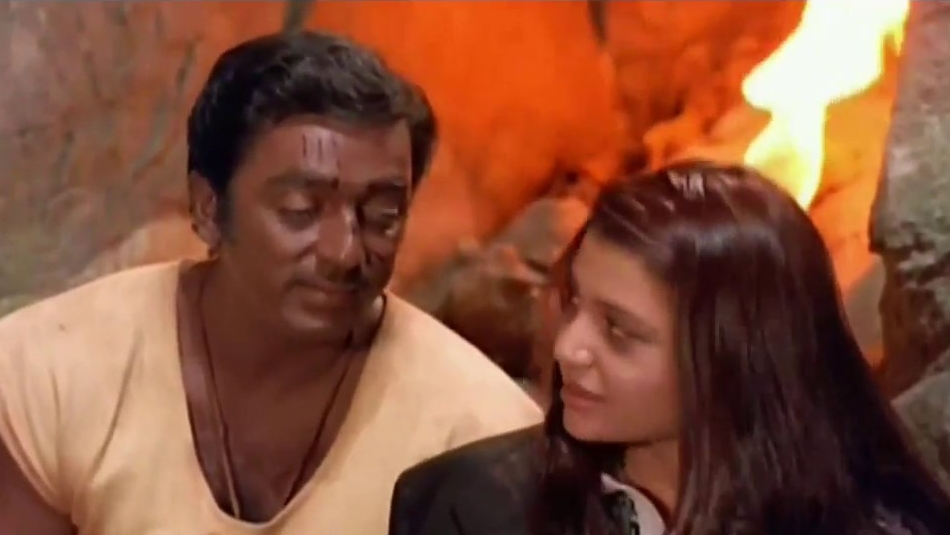 Gunaa, a mentally unstable man hopes to marry the girl of his dreams once he leaves the asylum. When he leaves, a few thugs kidnap him and rob him at a temple, where he finds a woman he thinks is the girl he met in his dream and kidnaps her. Gunaa is directed by Santhana Bharathi and is written by Sab John. The film features Kamal Haasan and Roshini in lead roles.

Hey Ram – Ram & Aparna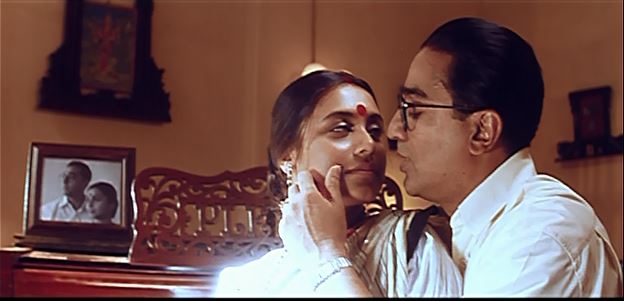 Kamal Haasan plays the lead role of Saket Ram, a man who is initially apolitical but becomes embroiled in the political and social turmoil of the time. Rani Mukerji plays Aparna Ram, Saket Ram's wife.The film explores the emotional dynamics between the characters, their romance is depicted against the backdrop of a larger narrative that deals with issues of identity, love, and the impact of communalism on individual lives.

Nayakan -Velu Naickar & Leela

Nayakan is a crime drama film directed by Mani Ratnam. It stars Kamal Haasan in the lead role as Velu Naicker and Saranya Ponvannan as Leela. Leela is a young woman who falls in love with Velu Naicker. Their romance is an integral part of the movie and adds a layer of emotional depth to the character of Velu Naicker. Kamal Haasan's performance as Velu Naicker and the chemistry between the characters of Velu Naicker and Neela are well-regarded in Nayakan.

Punnagai Mannan – Sethu & Malini

Punnagai Mannan features Kamal Haasan and Revathi in lead roles, while Rekha plays a supporting character. Kamal Haasan and Rekha love each other, but when their parents go against their union, they decide to commit suicide by jumping off a mountain. Sadly, Ranjini immediately loses her life, but Sethu survives and becomes a dance master. Then his student, Malini, falls in love with him. At first, it seems like they bicker a lot, but at the end, they fall in love, but sadly, this couple dies too.

Apoorva Sagodharargal – Raja and Janaki

In the film, Kamal Haasan plays three characters: Appu, a dwarf, and Raja, a normal-sized man and Sethupathi, father of both Appu and Raja.  Raja is in love with Janaki, played by Gouthami, a blind woman. Raja's love for Janaki is a central element of the story, and their romance is depicted with emotional depth and sincerity.The film blends romance, drama, and action into a compelling narrative, and the love story between Raja and Janaki adds a poignant and emotional dimension to the overall storyline.

Thevar Magan – Sakthi Vel and Panchavarnam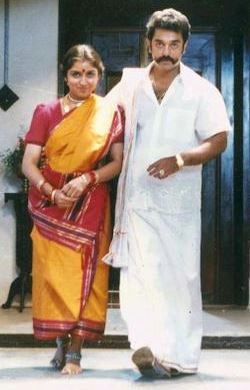 Thevar Magan is written by Kamal Haasan and directed by Bharathan. The film revolves around complex family dynamics, power struggles, and societal issues in a rural Tamil Nadu setting. The romantic subplot in the film involves two characters Sakthi Vel (Kamal Haasan) and Panchavarnam (Revathi).  Sakthi Vel, is an educated man who returns to his ancestral village from the city. Panchavarnam, on the other hand, is a village girl who is engaged to be married to another man. Over the course of the film, a romantic relationship develops between Sakthi Vel and Panchavarnam, despite the challenges posed by the traditional and conservative rural setting.