With the implementation of the nation-wide lockdown, the usage of OTT platforms has risen. It also seems like producers and directors are willing to take advantage of the situation by releasing their films on OTT platforms. 
While some producers feel that it's suicidal to release their films on OTT platforms, a few new movies have been added or released on these websites. 
Let's take a look at five new Tamil films that have been either released on top streaming Platforms.
Kannum kannum kollaiyadithal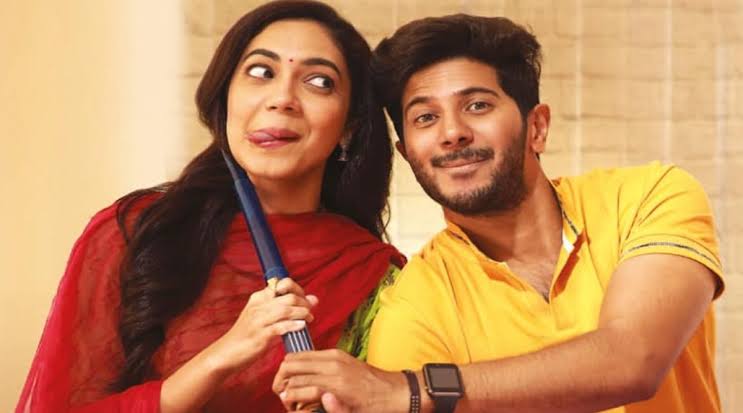 This 2020 film that stars Dulquer Salmaan, Ritu Varma, Rakshan and Niranjani is a romantic crime-drama. 
The story revolves around two online scammers whose worlds are changed after they fall in love with two girls.
The movie is currently streaming on Netflix.

Kaithi 
This 2019 film starring Karthi was released on Hotstar. The movie revolves around a convict who is on parole to meet his daughter. Due to unforeseen circumstances he is set on a mission to save the lives of police officers.

Dharala Prabhu 
The remake of the Bollywood film Vicky donor, stars big boss famed Harish Kalyan in the lead along with Tanya Hope and comedian Vivek. 
The movie is about a happy go lucky guy who is convinced by a fertility expert to become a sperm donor. The movie revolves around the problems faced by Prabhu (Harish Kalyan) due to his bizarre career choice.
The movie is now streaming on amazon prime.


Baaram 
This 2018 thriller movie was released in theatres in 2020.
The movie follows the suspicious death of a watchman from a small town in Tamil Nadu. The movie has R.Raju,Jayalakshmi,SuPa Muthukumar and Sugumar Shanmugam in the lead roles.
The national award winning film is now streaming on amazon prime.
R.K.Nagar
Directed by Saravana Rajan and produced by Venkat Prabhu, this film was initially supposed to be released in 2019. 
Although the movie was released on Netflix towards the end of 2019, it was taken down a while later. The film that stars Vaibhav, Sana Althaf and Sampath was finally released on Netflix with an official announcement made by Venkat Prabhu on his social media platform.
The romantic comedy is now available for all to stream on Netflix.