We are delighted to announce the first viral trend of the year is none other than JFW's Calendar of 2019, with six leading actresses from the South Indian film industry gracing each month in a mix of high fashionable shots. Featuring in the calendar are Aishwarya Rajesh, Taapsee Pannu, Shriya Saran, Regina Cassandra, Andrea Jeremiah, and Raiza Wilson who have shared the pictures on their respective social media handles and it has gone viral already! With a combined total of 15 million followers for the artists, the images have garnered over 2 million likes on Instagram making the buzz word #JFWCalendar2019
Ringing in 2019, we at JFW came up with a one-of-a-kind calendar with photo shoots based on alternate career choices and impactful power women roles they love. The stars have dressed up in different looks with each of the looks bearing significance to pop culture elements and strong &feisty roles, juxtaposing it with fantasy and magic realism. The artist behind the lens is photographer Sunder Ramu, whose vision for each frame translated into the star giving her best. Working as the backbone of each look were the sets, intricately conceived and executed by celebrated art director Rajeevan.
Popular stylists and designers, Chaitanya Rao and Shilpa Vummiti weaved in each of the stars' fantasy with reality by their deft work. The JFW 2019 Calendar is more than just a chronology for the New Year; it's about bringing more fantasy into your life, celebrating it in style.
Commenting on the calendar and the viral trend, Bina Sujit, Editor-in-Chief, JFW said, "We had the best of talents working behind the scenes for this calendar. It was exciting coming up with interesting concepts for each artist and planning the elaborate and colourful sets to give the calendar a one-of a kind look. It was a challenge putting it all together, but the amazing images make it all worth the effort. With our focus on the digital platform we had planned a digital release for the calendar. For the first time ever, we had the six artists releasing their respective images on their social media handles simultaneously. We are delighted to see our initiative become a viral trend."
Check out the pics here!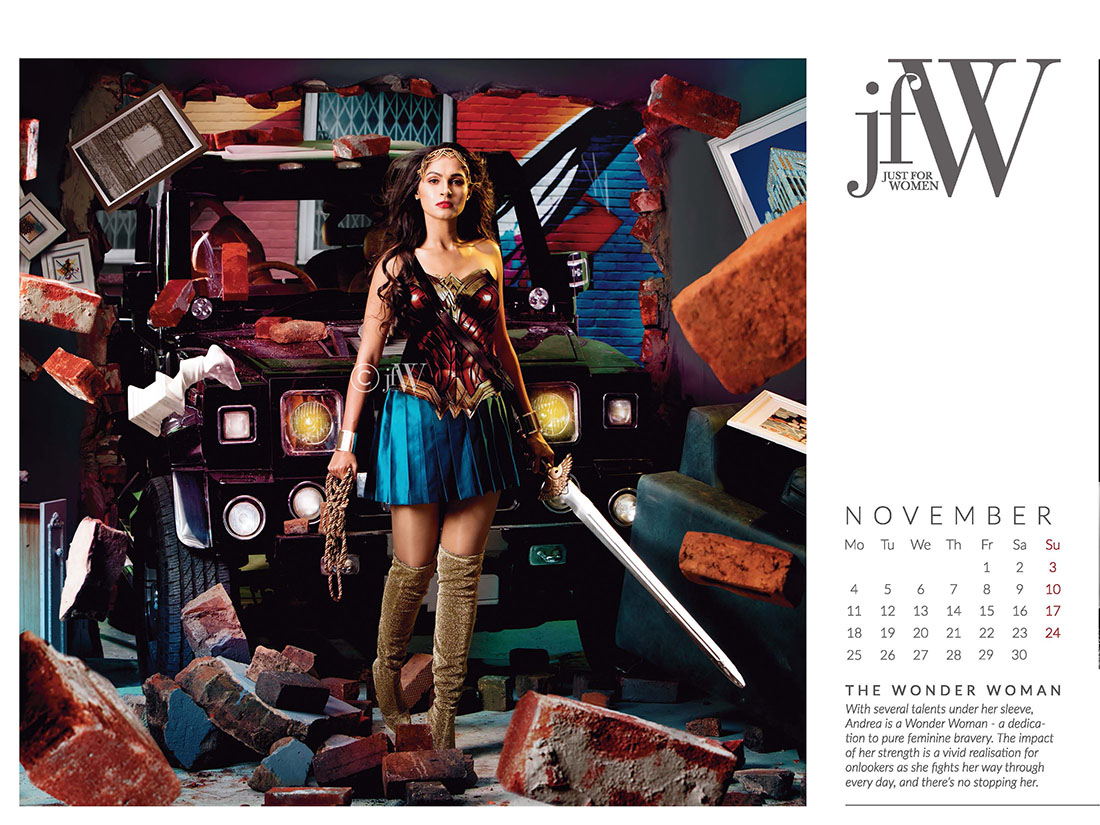 Stay tuned for more looks! If you want to purchase the calendar, click here.