Allu Arjun is one of the top actors in the Tollywood film industry. Apart from being super handsome and the heartthrob of every woman, 'Bunny' as he is lovingly known is truly a superstar on and off screen. He broke millions of hearts in the year 2011 when the actor married industrialist and producer Chandrasekar Reddy's daughter Sneha Reddy. However, we do realize we he did because she is truly gorgeous on the inside-out.
Today the couple has two beautiful kids but their love story has been quite a rollercoaster ride.
How they met:
Allu Arjun and Sneha Reddy socially met at a mutual friend's wedding at the United States. Little did he know he would even end up with her. Although Sneha knew he was an actor, she had never watched any of Allu Arjun's films and she has admitted to it in many of her interviews.
How did the magic happen?
Reportedly Allu Arjun is an introvert by nature and makes very few friends and keeps them very close. Even when it came to making the decision of talking to Sneha, he was a little reluctant. But it was his friend who insisted that he text Sneha and make the first move. Eventually, that became regular texts and the duo grew quite close together.
The parent talk.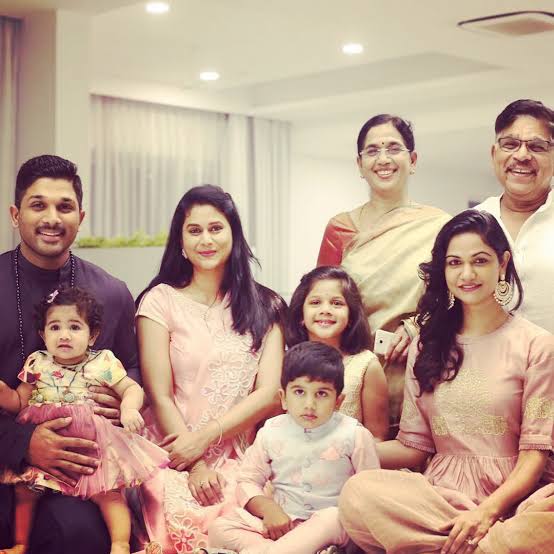 Allu Arjun's father Allu Aravind eventually came to know of the couple's fondness for one another and so did Sneha Reddy's father Chandrasekhar Reddy. However, the family disapproved of their togetherness due to different family backgrounds and contrasting careers. Sneha completed her Masters in Computer Science and Allu Arjun was a superstar in Telugu. However, the couple was inseparable and that left the parents with no choice but to get them together.
Allu Arjun married Sneha Reddy in March 2011 and couple has two kids namely Allu Ayaan and Allu Arha. The media had widely covered their wedding ceremony and the grandeur of it was the talk of the town.