The terms 'Modern Love' have gained momentum over the past few months in India, after the release of the Mumbai version of the franchise. The first season of Modern Love in English released in 2019, and it was immediately renewed for a sequel which released in 2021. Now, after Modern Love- Mumbai, Modern Love- Hyderabad is the talk of the town. While the series has just been released, stars Revathy and Nithya Menen share their experience being a part of the Telugu franchise. 
Before Modern Love, Nithya Menen has only starred in one web-series, 'Breathe: Into the Shadows'. Meanwhile, Revathy recently acted in Navarasa, an anthology series, in which she was a part of Bejoy Nambiar's segment. Speaking about why she chose this script, Nithya said, "I had watched Modern Love in English from the very first episode and I was very fond of it. So I thought yeah why not, as I was very happy to do a Telugu version of it." Revathy on the other hand said, "One of the main reasons to choose this was of course Nagesh Kukunoor. I have seen his films and decided to give it a thought. And when he told me the story, I liked it very very much!"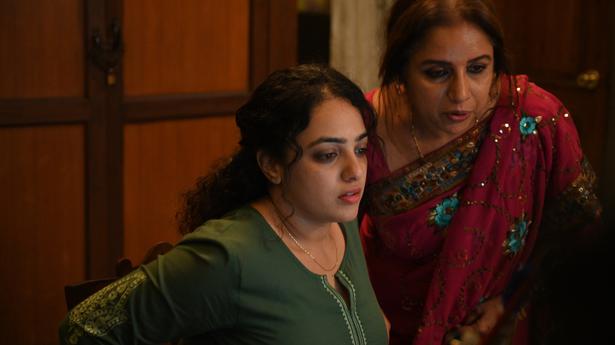 The episode in which Nithya and Revathy act is called, 'My Unlikely Dream Pandemic Partner' where the duo act as mother and daughter. "Mehrunnisa is a woman that all of us would have seen at some point in our lives. She is somebody I have seen practically or have known all my life. She is a typical mother, rather more of an Indian mother. I really enjoyed portraying Mehrunnisa, " Revathy shared about her character in the episode. 
Nithya Menen, who acts as the daughter Noori said, "Noori is one of your regular modern girls, who has a regular life and who chose to make decisions that were right to her." She added about Revathy's character by saying, "Noori's mother is slightly more conservative." The episode revolves around how these two characters with very different approaches to life, find love during the pandemic. 
Anjali Menon had previously written a script in which both Nithya Menen and Revathy were to act. However, for various reasons, the movie did not work out. So both the actors believe that this collaboration has been 'long pending'.  "The experience was wonderful and I loved her. It was one of my most favourite experiences with a co-star. I think we have a very similar work ethic and we got along really well right from the start," Nithya explained while talking about her moments with the veteran actor Revathy. 
Revathy also spoke similarly about Nithya saying, "Nithya is someone I have admired in a lot of her films and somehow I felt it would be interesting to work together. With Nithya I felt that I was seeing a part of me. She is somebody who is so passionate, at the same time she was able to really perform for the character."
Both actors were very comfortable acting in Nagesh Kukunoor's directorial. They both agreed that he is a really easy-going person and that he knows exactly what he wants. And therefore, there is all the more fun and very less stress during their shooting experience. Nithya additionally said, "I generally love independent film directors as they do not submit to any cliches."
All those who watched the trailer would have noticed one iconic scene where both Revathy and Nithya, as their respective characters, are seated in front of the Charminar in Hyderabad with tiffin boxes in their hands. In most other scenes with the two actors as well, we see that food is somehow involved. Nithya had recently shared that she let go of her vegetarian diet during the shoot as the Hyderabadi food was too tempting. While speaking about the role of food in the episode, Nithya said, "One of the ways that I connect with my mother is through food. So it's about how food comes from a mother to a daughter. Also, considering that this is Modern Love-Hyderabad and the Hyderabadi cuisine being what it is, obviously food has to feature somewhere." Revathy added that food is an integral part of Noori and Mehrunnisa relationship, just as it is for every Indian household.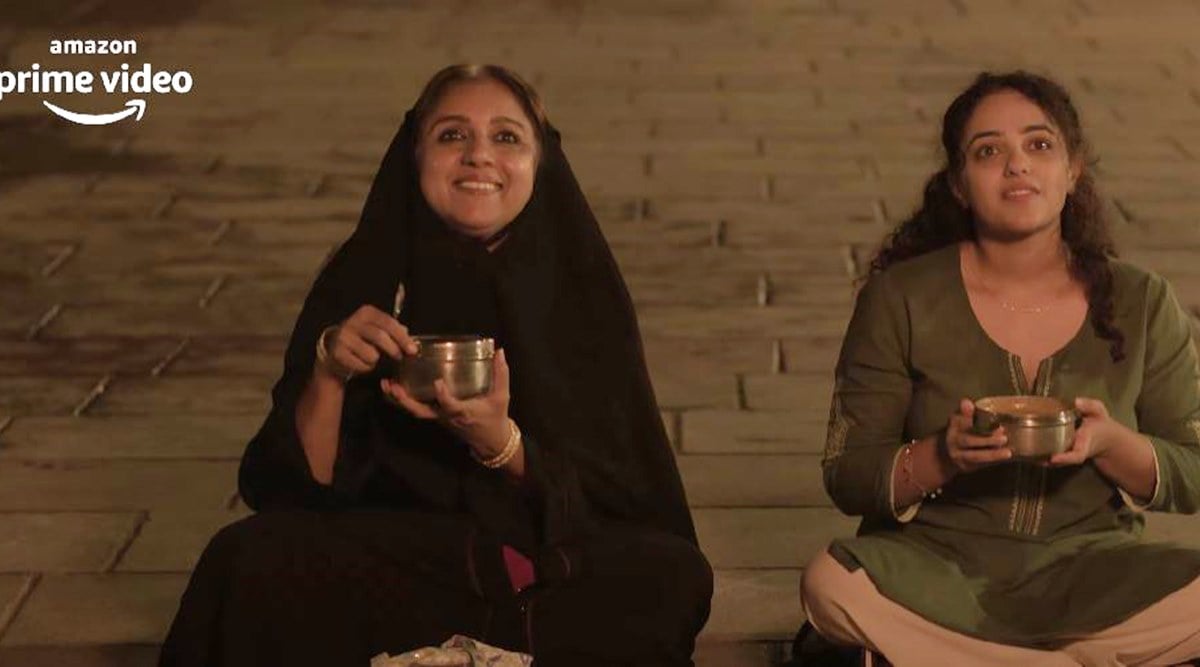 Speaking generally about the terms Modern Love Revathy explained, "The franchise has put the meaning of the terms in place, that it is talking about all kinds of Love. That's exactly what I felt. It is just Love and it can be of any kind and I'm so happy that it is not only the romantic kind that they're talking about." Nithya then said that maybe because it is not outdated, and it is rather based on contemporary ideas of Love, the series was called Modern Love. 
With OTT changing the way entertainment is consumed, both actors feel that they're open to taking up more web-series rather than just feature films. Revathy went on to add that the OTT web-series space has fabulous characters being written for middle-aged women, when compared to feature films. With the release of an amazing collaboration in Modern Love – Hyderabad, here's to hoping we see more collabs of the duo in upcoming films and series!