Recently, the Tamil web series Suzhal: The Vortex, created by Pushkar-Gayatri received great appreciation and love from the Kollywood audience. The series starred Aishwarya Rajesh, Kathir, Parthiban, Sriya Reddy, Gopika Ramesh, Fredrick John, and Harish Uthaman in lead roles. The highlight of the series was the performances of the newbie actors Gopika and Fredrick, who acted as a young couple in the series. This crime-thriller series heavily relied upon the character Nila, played by Gopika, whose abduction sets the story in action. 
Speaking about how she got the role, Gopika recalled, "It was around September 2019, when Guhan (the script adviser and second associate director) called me. He expressed their wish to cast me in the series and sent across two scenes for the audition. Apparently, Guhan had watched Thaneer Mathan Dinangal, which was a huge hit even in Tamil Nadu, and he saw me. That's how I got introduced to Pushkar sir and Gayatri ma'am." After auditioning, she got a callback and was asked to travel to Chennai to meet the team. 
Hailing from Vaikom, Kottayam, Gopika grew up across the country owing to her father's Army background. "Speaking about my childhood, I come from a strict background. My mom is extremely strict when it comes to studies when compared to my dad, who is more chill. Being an Army kid, one among many perks is that we used to meet a lot of different people as we shifted from one place to another every 3-4 years. I, therefore, came to know and understand many different cultures," Gopika shared. 
In Suzhal, she plays the role of Nila, the younger sister of Nandini (Aishwarya Rajesh) and the daughter of Shanmugham (Parthiban). As a teenager, she goes missing, and investigating her incident unwinds the thriller altogether. Sharing about her experience working with the Suzhal team, she said, "As a debutante, and as a newcomer to the Tamil industry, working with them is a blessing as it is so effortless. We don't have any kind of pressure or tension. Initially, I was nervous, as this was another industry, a whole different world, with two great filmmakers in front of me, and directors Bramma sir and Anucharan sir, in addition to the ensemble cast. My mind was blown when I knew that I was selected."
She also added that there were many others who auditioned with her for the role. Mr Guhan had warned her that she may not be selected by the makers of the series. However, luck was in her favour, and her talent got her to play the role of Nila in the series.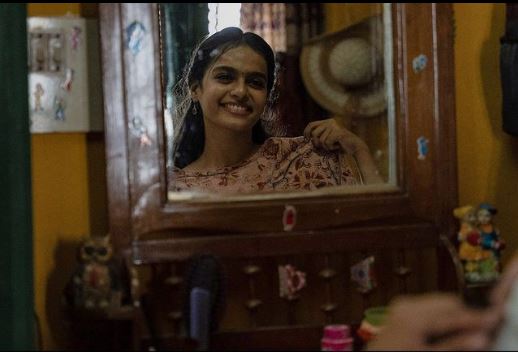 As she mentioned earlier, she was a newbie who got the opportunity to act with an ensemble cast of stalwarts. As a fan of Aishwarya Rajesh, she could not ask for more than acting as her younger sister in the series. She mentioned that Aishwarya Rajesh, Kathir, Frederick and Niveditaa were all very motivating, and they would hype each other up. Speaking about Sriya Reddy and Parthiban she remarked, "All of us are scared of Sriya ma'am, we don't know for what reason. We all hesitated to talk to her or go near her. She lived the character Regina. And Parthiban sir is also a legend. Working with such legends at the beginning itself, helped me a lot as an actor."
Speaking about the Pushkar-Gayatri duo she added, "I had this first scene of mine, that's the Railway tunnel scene with Fredrick. As soon as I finished doing the scene, Sir and Ma'am approached me and said that we were heavy competition for the main cast itself. That's the kind of motivation that they give after you perform each and every scene. They came to the set quite often and ensured that they hyped all of us. They're such sweethearts, and I am so grateful to them for giving me this opportunity to be Nila."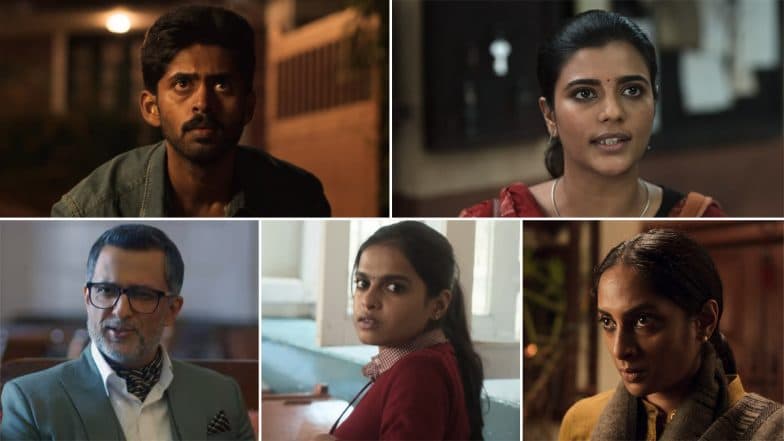 So far, Gopika has worked only in the Malayalam film industry, mainly on the films, 'Thanneer Mathan Dinangal' and 'Vaanku'. Gopika, who is currently a final year Fashion Design student, did not always plan on becoming an actor. She initially never explored any other career options apart from Engineering and Medicine, as her mother was pretty strict. Only in High School in Kerala did she get the opportunity to explore her acting talent. She received great appreciation for one of her theatre performances, and that was when she considered acting as a career path. "I somehow convinced my parents that I didn't want to pursue Medicine and that I wanted to do Fashion Designing. It was hard to convince my parents in the initial stages, but they eventually got convinced," she said. 
A debutante's happiness always lies in the success of their character. The character Nila has been receiving a lot of love, especially on Social Media. Even though Gopika speaks versatile Tamil, her character was dubbed by another as it required a Coimbatore accent. However, she shared that she put in a lot of effort to learn the dialogues and practice the scenes, so she wouldn't keep the other actors waiting during the shoot. Sharing her happiness about the appreciation she has been receiving, she said, "I cannot put into words how overwhelmed I feel right now seeing all these messages of appreciation. I just want to give a big hug to all those who are loving the show and are taking the time to message me."
As a new entrant into Kollywood, Gopika has a long journey ahead. While she has still not committed to any other projects, she has been hearing a number of scripts and is looking forward to working with many amazing people in the future.