After the release of Modern Love-Hyderabad, fans have been heaping praises and appreciation on actors like Revathy, Suhasini, Nithya Menen and Ritu Varma, among others, for their beautiful performances. The anthology series has redefined Love and Modern Love in its own way. Ritu Varma plays 'Renu' alias Renuka in the film 'Fuzzy, Purple and Full of Thorns' directed by Nagesh Kukunoor. In an exclusive interview, the actor opens up about how she felt doing a comic role for the first time. 
Modern Love- Hyderabad happens to be Ritu's second anthology. She has done 10 plus films across Telugu and Tamil and has taken up many other projects now. Speaking about why she chose this series, she said, "I have been a huge fan of Modern Love. I have seen the International edition, both seasons. But, I have also read the book, which I was gifted during the lockdown. So, I have been a big fan of this franchise, and in general, I have been a fan of romance as such, I am always inclined towards this genre. I was also a big fan of Nagesh sir's work. So when this was offered to me, I thought it would be a good project to take up."
Renu in the series is a 2D animator who is in a live-in relationship and finds another woman's slippers in her boyfriend's closet. So, all of Ritu Varma's emotions are exaggerated and dramatic, especially considering her profession in the series. The episode itself is a comical one, rather than a very serious one. Ritu Varma has predominantly taken serious roles where the character is often sorted or confident. Renu was therefore quite different for her.
"Renu is sorted and independent, but she lets her emotions take over. The characters that I have done so far have been serious in some ways, but, this character slightly has a comical shade to it. It was really fun playing the role. And honestly, I did not have to prepare much for the role because I am generally very goofy and quirky. People who are close to me know my goofy side. For me, doing this character was a breath of fresh air, and I think it will be the same for the audience who are watching this side of me," she explained about her character and how she prepared for it. 
The episode deals with serious matters of a relationship, but it is portrayed in a very light-hearted way. Nagesh Kukunoor who directed this short film is also the man behind two other short films in the series. Actors Nithya Menen and Revathy shared that it was a breeze working with Nagesh, as he knows what he wants from his actors. Ritu Varma had a similar experience as she said, "Nagesh sir is a very passionate filmmaker. On set, he is very focused and involved. He is a good actor himself, so it's easier for him to know what an actor would require to understand a story or portray certain emotions. So, he makes it pretty easy for us."
Ritu shares that her favourite episodes from Modern Love New York were the one with the 'Doorman' and the one with 'Dev Patel' where the journalist played cupid. She also went on to say that with Modern Love- Hyderabad, they tried showing Hyderabad their way. However, she added that none of the versions tried to compete with each other.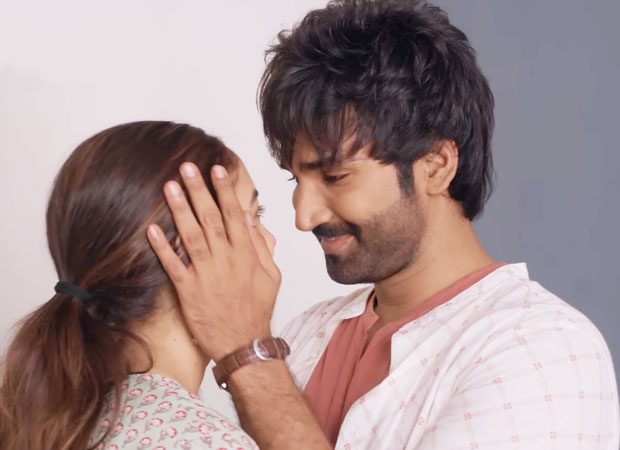 When asked about her venture into OTT, the actor explained, "With OTT we all get to experiment a lot, so that is a good thing. Also, doing content for the web in between feature films is also very interesting. OTT has revolutionised the entertainment industry. So, I would definitely love to do more content for OTT platforms. In terms of the web series, I am waiting for something out of the box. The audience is also open to watching different types of content when it comes to OTT. But, I would definitely love to take up something soon as it is a very interesting space." 
The episode with Ritu Varma and Aadhi is an adorable love story. Ritu shared that she would love to work again with Aadhi, as she felt that her chemistry with the actor was very organic and that he was a thorough professional. After playing Renu, Ritu personally hopes that she gets to do many more characters that resonate with her real-life self!