The most awaited and one of the most-watched Tamil reality shows is back with yet another season. With the latest Bigg Boss Season 5 promo releasing, our yearnings on what is to happen have spiked. The promo revealed the logo of the show as well as cleared our previous doubts on who the host might be. Calming our hearts, our Ulaga Naayagan Kamal Haasan who hosted the last four seasons will be hosting this season as well telecasting worldwide in Vijay TV and Disney+ Hotstar.
Bigg Boss Tamil began in 2017 as a Tamil reality TV show adapted from the Dutch show Big Brother where the participants have to live in a house isolated from the real world with no electronic gadgets and need to compete against each other to win a grand prize of Rs.50 Lakhs. The last 4 seasons have been quite successful with pretty high TRP ratings.
Here's the list of contestants participating this year.
Isai Vani:
Isai Vani is a gaana singer from Chennai, who performs with The Casteless Collective. The only female member of the band is a familiar face for those who have followed the band's journey and its politics. In 2020 she has also been featured on the BBC's '100 women 2020' alongside women achievers across the world.
Mathumitha:
Aspiring model Mathumitha, who is from Germany, enters the show and shares that she wishes to make her entry into the Indian film industry.
Raju:
A mimicry artist turned actor reveals that he was trying hard to get into the game for the past 4 seasons.He has also acted in the film 'Natpunna Ennannu Theriyuma" starring former Bigg Boss contestant Kavin.
Abhishek Raaja: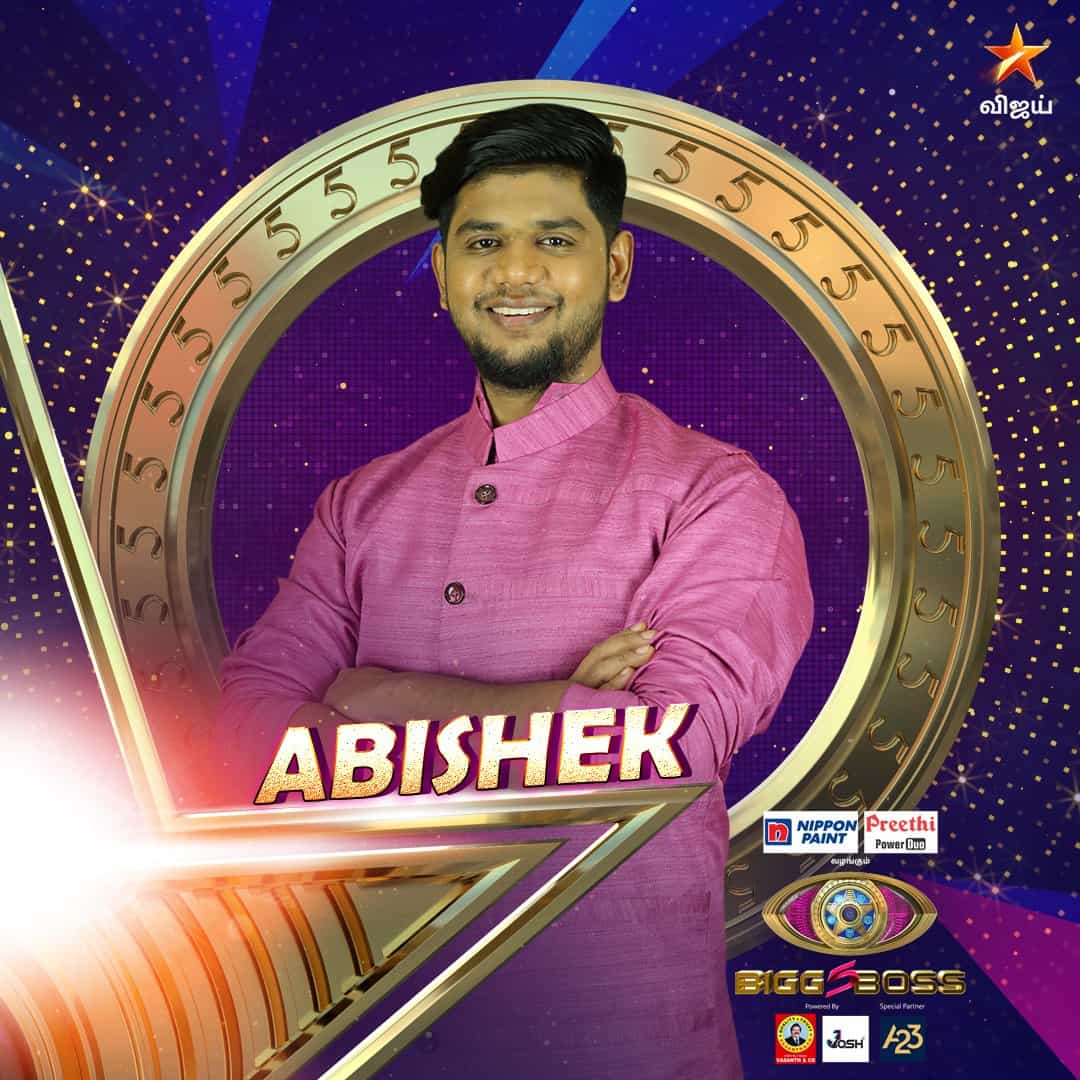 Abishek Raaja is an Indian Television anchor, Radio Jockey, journalist, Film Actor, Cinema Critic, who works in Tamil Film Industry.He made his acting debut in 'Imaikka nodigal' in 2018.
Priyanka Deshpande:
Priyanka is a Vijay TV Anchor who hosts popular TV Shows like Super Singer, The Wall, etc. She is known for her bubbly and comic performances alongside Ma Ka Pa Anand. She has also hosted several award shows and judged a comedy show too.
Namitha Marimuthu: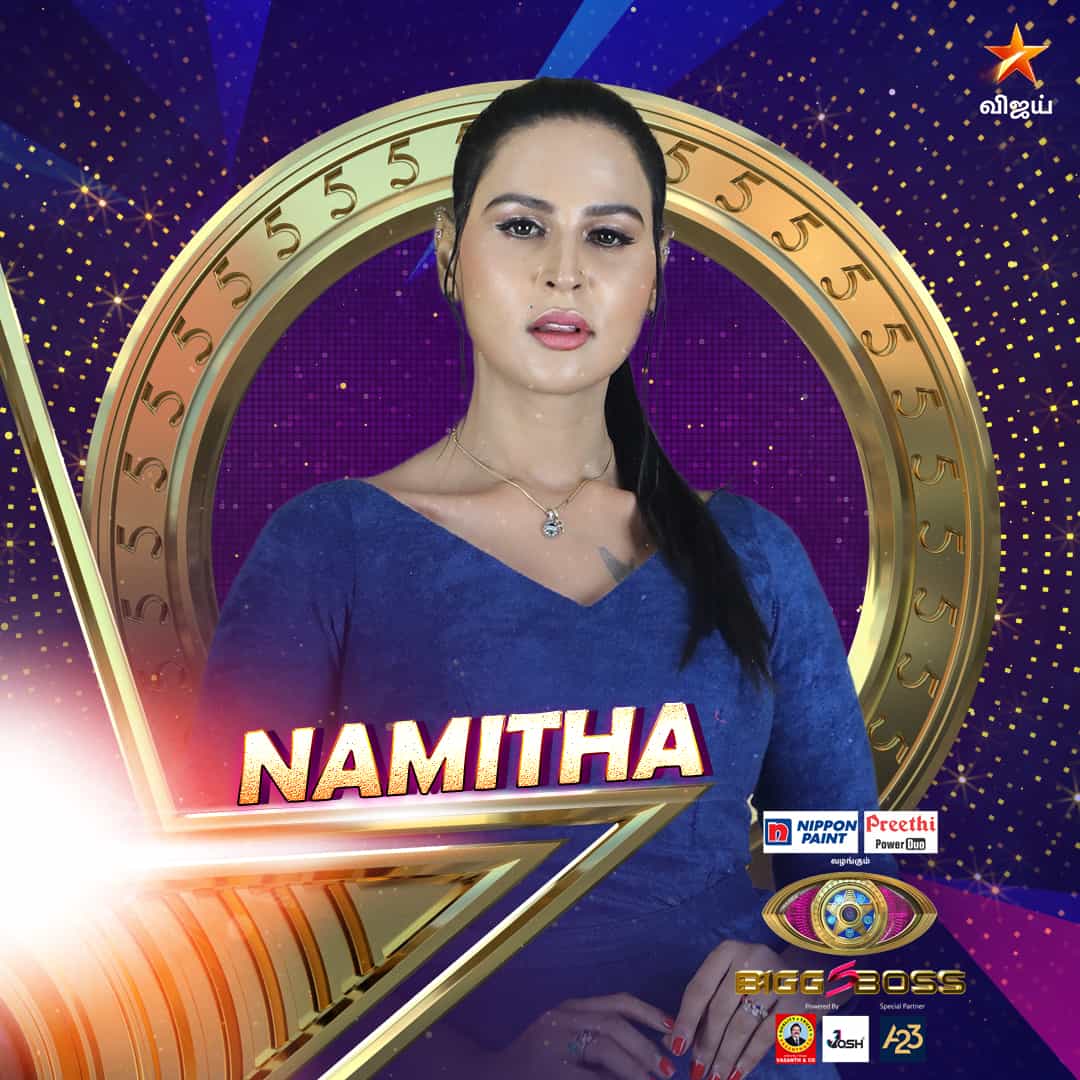 Namitha Is an actress and model. She represented India and won the Miss Trans Star International 2020. Namitha made her singing and acting debut with the movie Nadodigal 2 (as Prithika Yashini). The movie also featured Samuthirakani and others in the lead roles. Namitha also did charity during lockdown. She along with a few friends supported a few members from the LGBTQ+ community as well.
Abhinay Vaddi: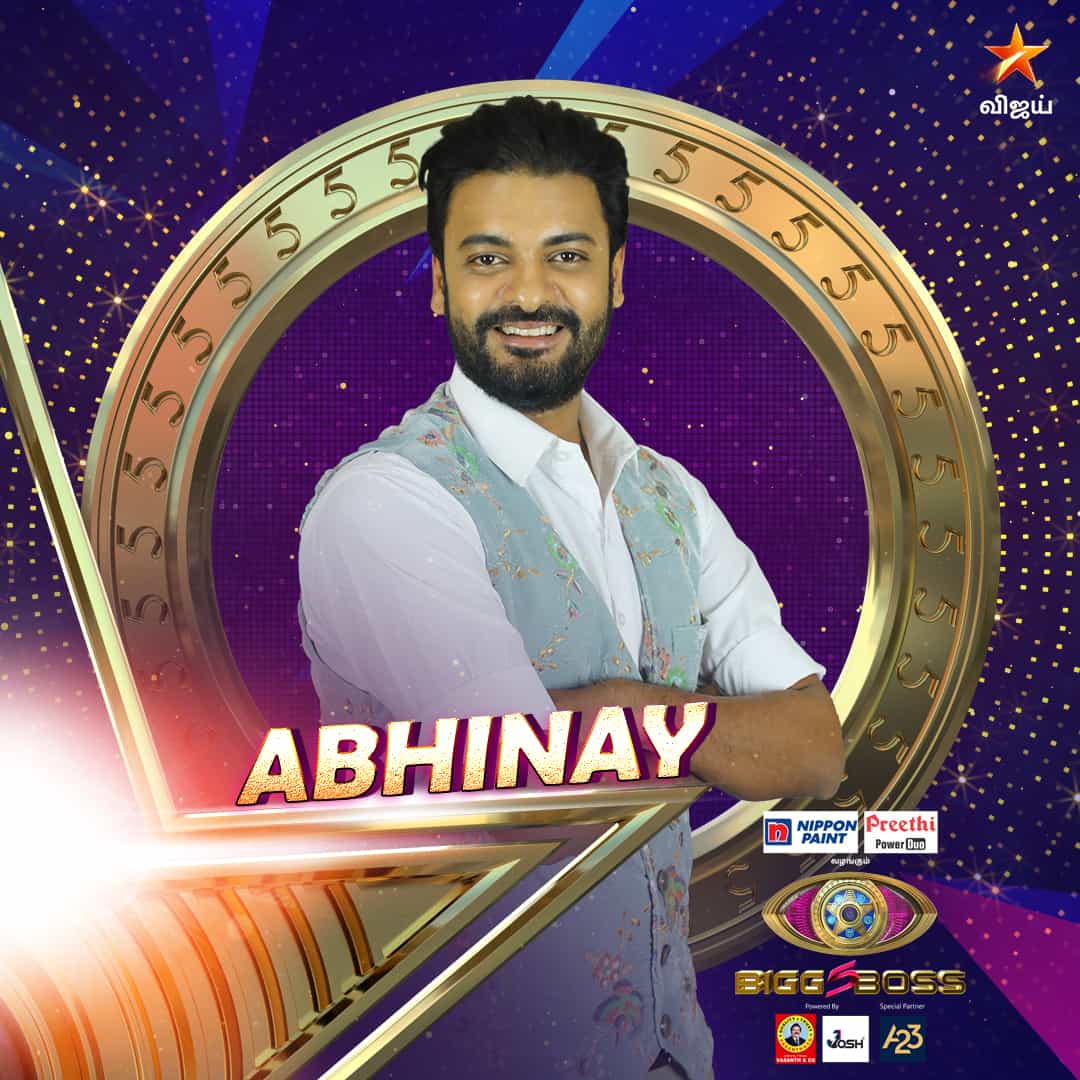 Abhinay Vassi is the grandson of the renowned actors Kendal Mannan Gemini Ganesan and Nadigaiyar Thilagam Savitri. He started his filming career in the year 2010 and his first film is "Young India" which was helmed by the director Dasari Narayana Rao.After this, he has appeared in many films including Chennai 6000028, Vilambaram, and many more.
Nadia Chang aka Arujayalachmi Arujunan:
Nadia is a Malaysian model and digital content creator, who gained fame with Tiktok and youtube. She is from Ampang, Kuala Lumpur, Malaysia. Apart from modeling, she was working at Aero Profit SDN BHD.In 2015, she participated in MIM (Malaysia Indian Model) Top Model Search and ended as Runner-UP. In the following, she participated in Mrs. Malaysia World 2016 and ended as Finalist.
She then gained fame with her Tiktok videos and has more than 114k followers on Tiktok. Later, she entered Youtube and gained 56.7K subscribers.
Suruthi Jayadevan:
Suruthi Jayadevan is a Texas-based model and a social media influencer who is best known for her fashion statements, which were once highly slammed and trolled by netizens.
Akshara Reddy:
Akshara Reddy is a model and an actor. She is the winner of the beauty pageant title Miss Globe 2019 held in Dubai. Akshara was also a participant in the reality show Villa to Village.
Imman Annachi: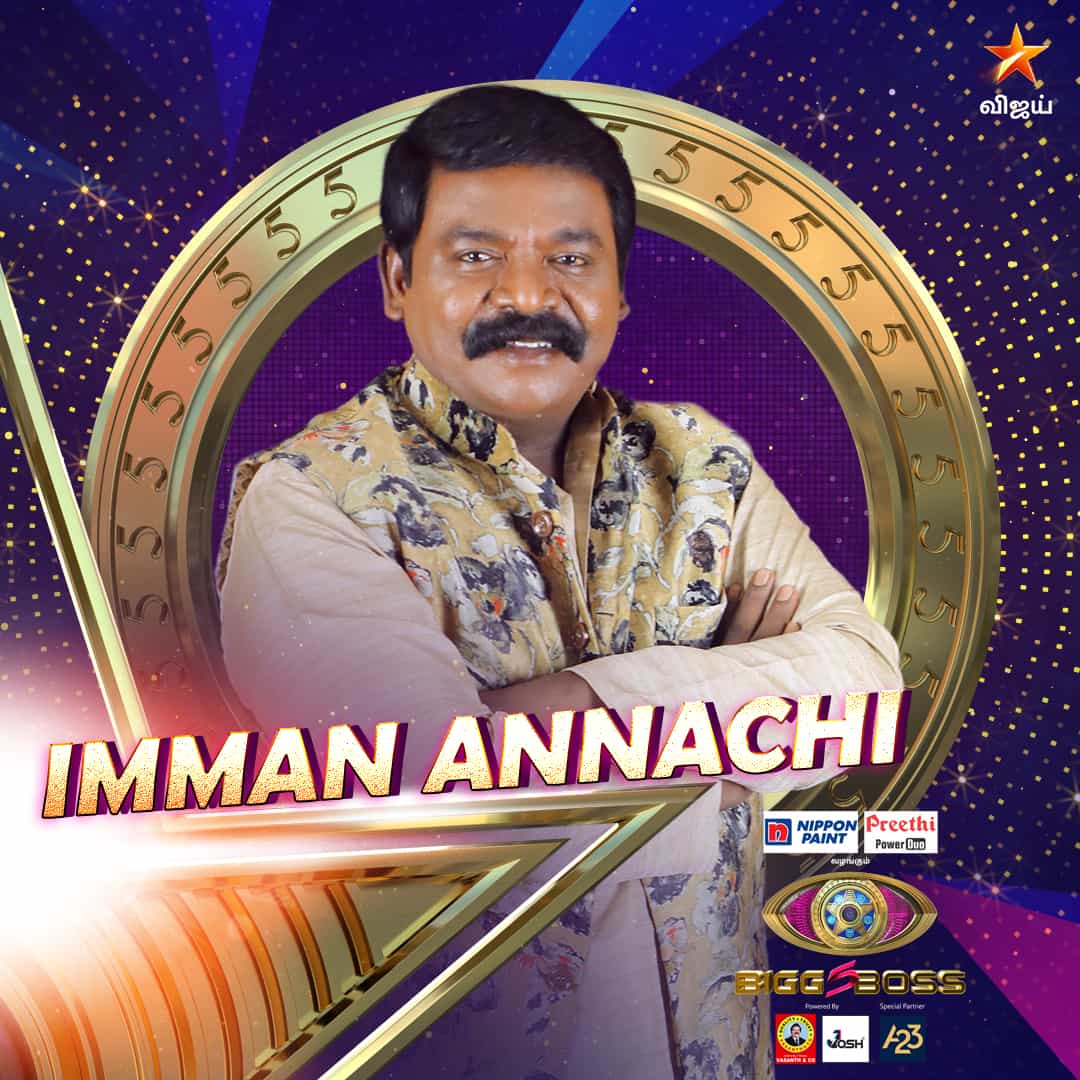 Imman Annachiis an Indian actor and television presenter. He made his breakthrough from the television show Solluganne Sollunga and Kutty Chutties.
Ciby Bhuvana Chandran:
Ciby Bhuvana Chandran is an actor, well known for his role as a student in the film Master.
Niroop Nandakumar:
Niroop Nandakumar is an Indian model and an aspiring actor, Niroop has finished his acting course training from Mindscreen Film Institute.
Chinnaponnu:
Chinnaponnuis a folk and playback singer. She broke into the Tamil film industry in 2004.
Pavni Reddy: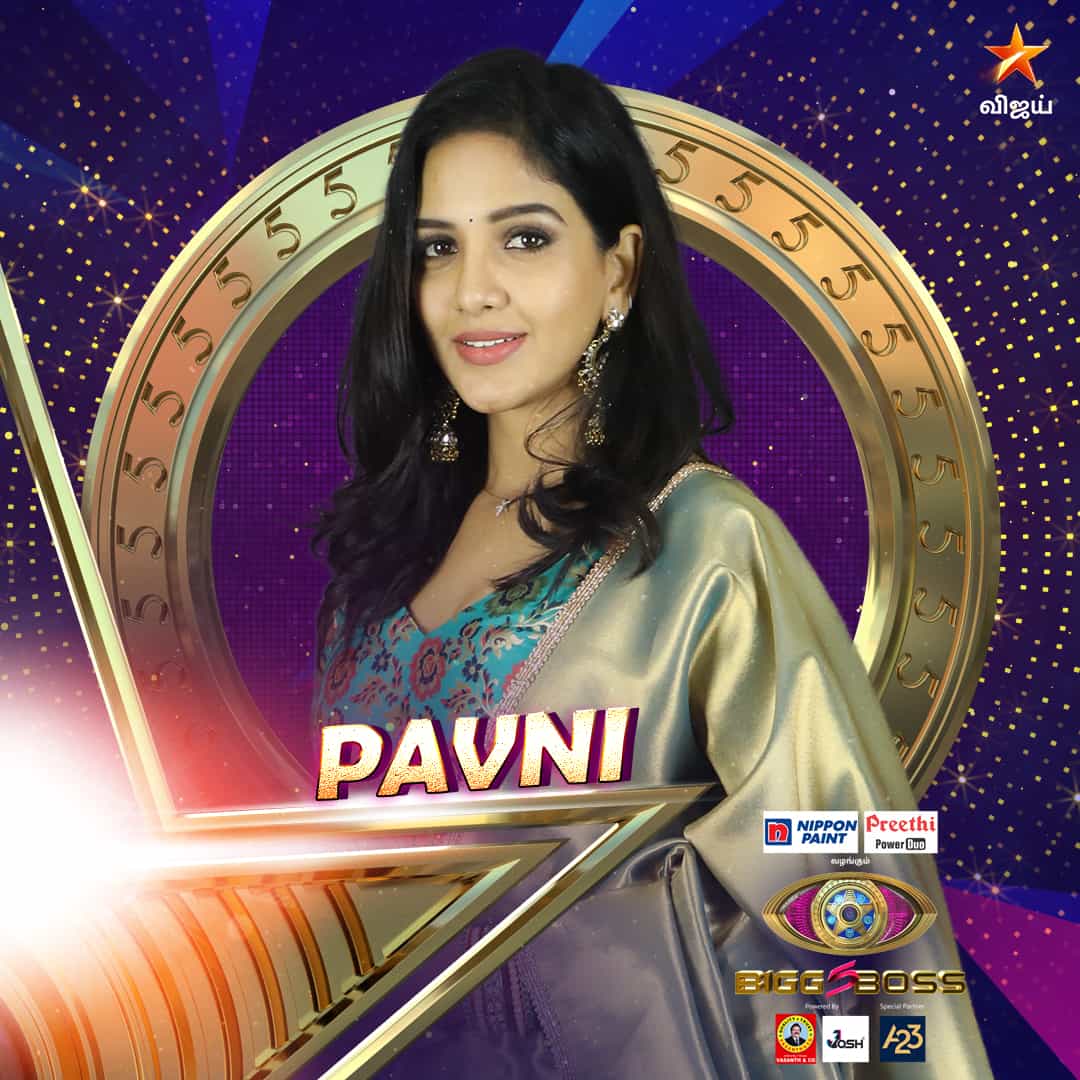 Pavni Reddy is an Indian model and Tamil serial actor known for her widely lauded lead role in Chinna Thambi aired on Vijay TV in 2019.
Iykki Berry: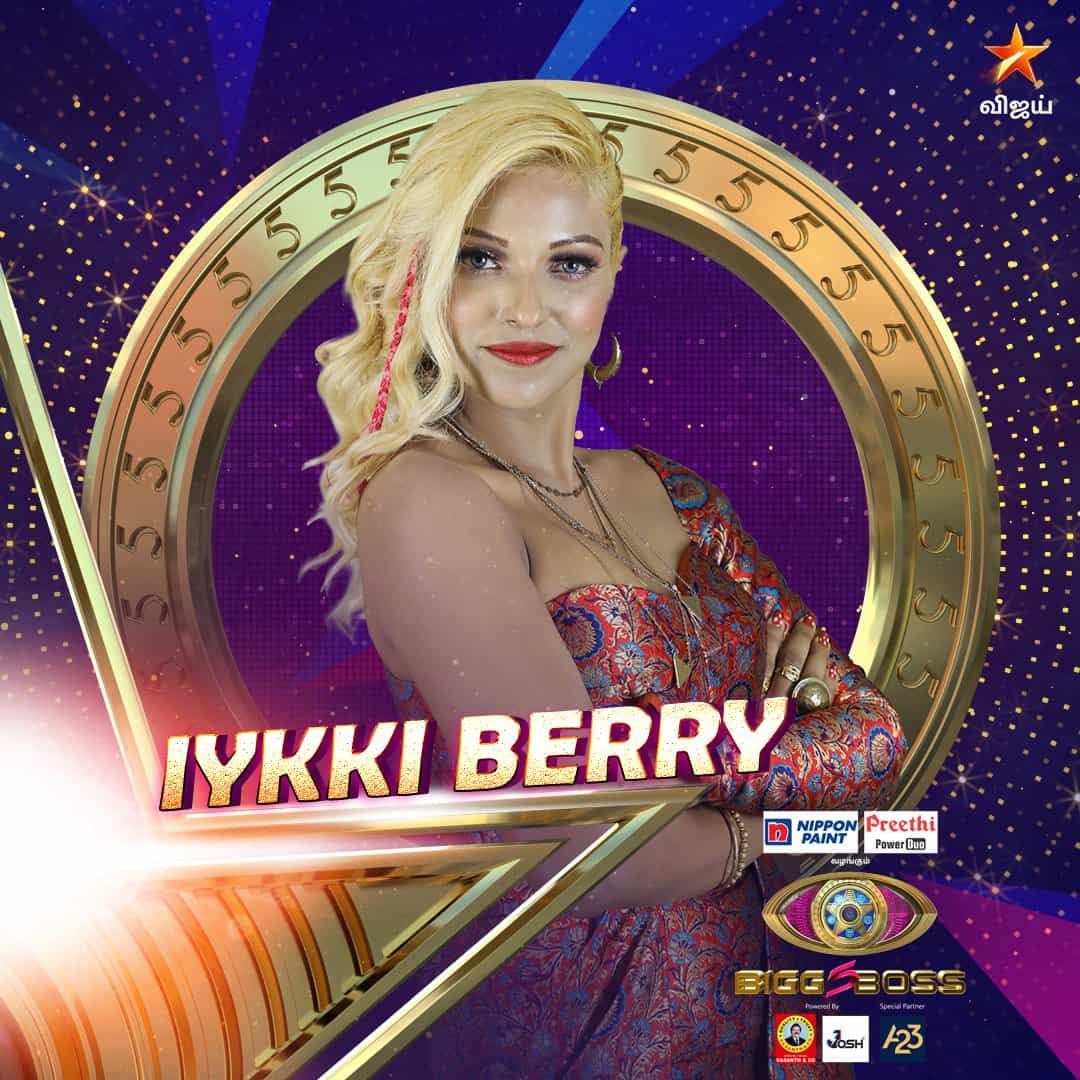 Iykki Berry is a rapper and songwriter from Tanjore. She is known for her music videos on her social media handles.
Varun:
Varun is an Indian actor who has appeared in many Tamil language movies. He has done several supporting roles alongside leading actors like Jayam Ravi, Vijay, etc. He debuted as the lead in the movie Puppy 2019 and has the movie Josua Imai Pol Kaakha down his pipeline. He is the grandson of famous actor Isari Velan.
Thamarai Selvi: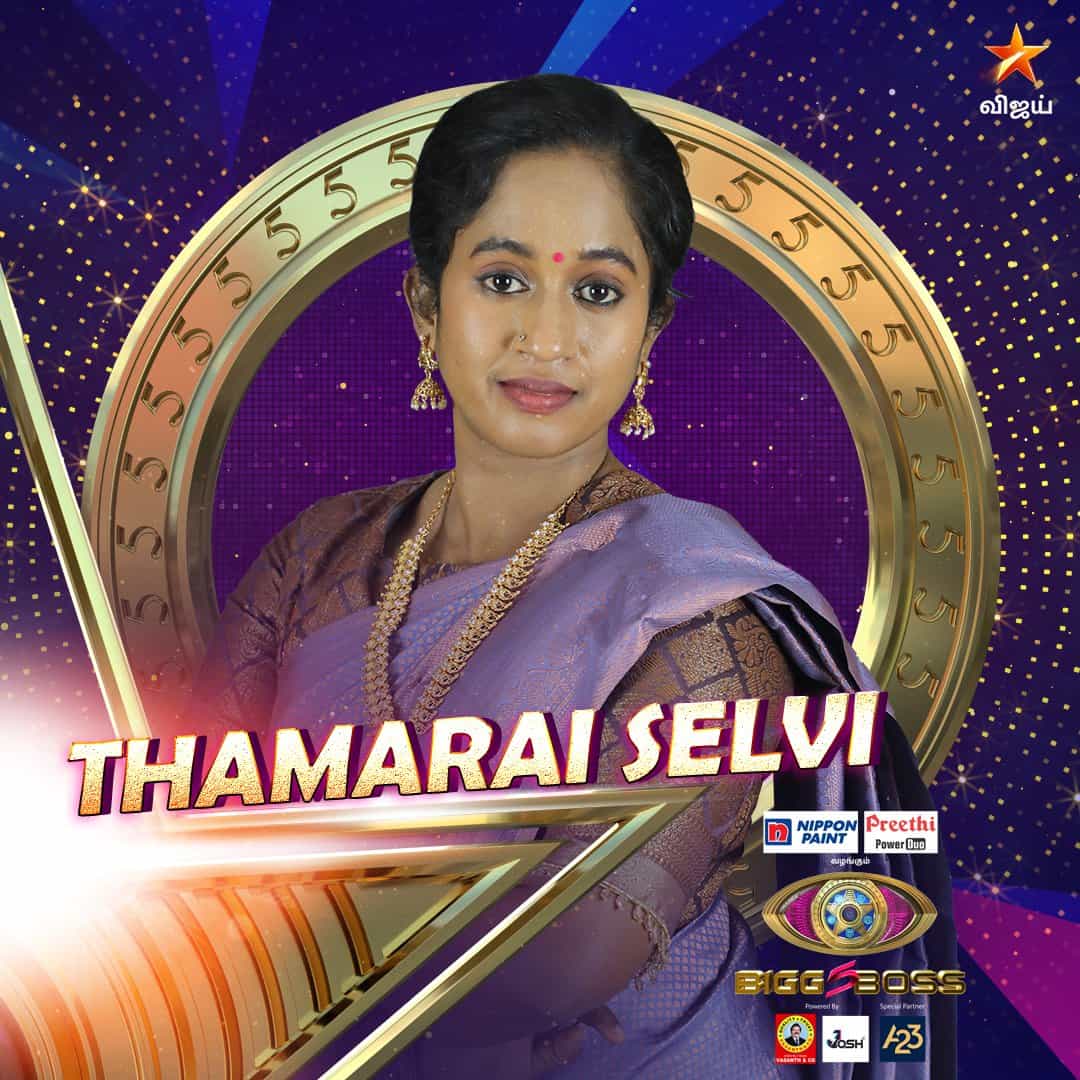 Thamarai is a stage artist who has appeared in several stage shows and dramas.
Bigg Boss platform has uplifted several young talents to become a biggie in their respective domains. Let's see what the future awaits for the contestants of this year.