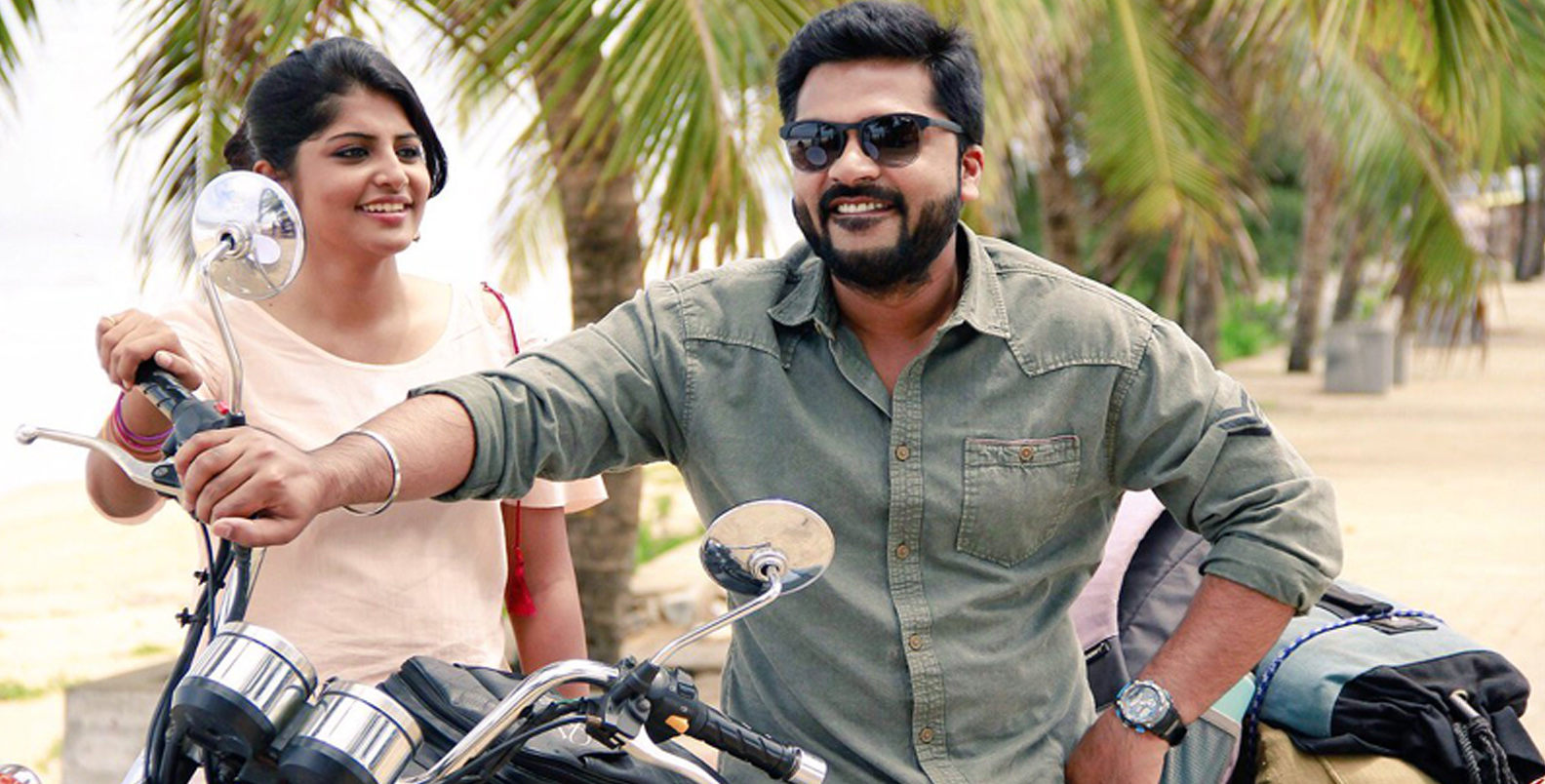 Acham Enbadhu Madamaiyada (Tamil)
Cast: Silambarasan and Manjima Mohan
Director: Gautam Vasudev Menon
Gautam Vasudev Menon has yet again done  what he is best at doing- Romance. Acham Enbadhu Madamaiyada is a breezy romance with an action packed second half.  The title of the film, To Fear Is Foolishness is justified at the end of the film.
The plot does not move until just before the interval and Gautam spends his first half to establish the characters and the bond between the leads, Simbu and Manjima. Simbu who has been in the news for all the wrong reasons, makes a perfect comeback with this film. He has pushed his acting horizons and we appreciate his effort. Debutante Manjima Mohan nails the girl next door look. Menon's heroines always have a special place in his movies, but this one is an out-and-out Simbu film where Manjima uses her screen space effectively to prove herself. The romantic portions are so effortlessly done with the classic GVM touch.
This breezy romantic travel film surprises us as it suddenly transforms into an experimental new genre of action thriller in the second half. The stark contrast between the first and the second half throws us off, making us wonder,'why the sudden change?'
The action sequences are engaging and fast paced. AR. Rahman proves yet again why he is in a different league from other music directors. The timing of the much anticipated song Thalli Pogathey is perfect. The background score emerges as the winner of the film and Thamarai's lyrics adds to the ARR magic. Dan Macarthur's cinematography and Anthony's editing complement each other giving the film a fresh look.
Verdict: While the mismatch of genres is different, it fails to come together as a well-made movie.
Stars: 3