The year 2018 will be an important one, particularly for Indian women. With progress on every step, the future is women, the future is hopeful and women are in solidarity with each other. In the cinema world, particularly down South, there's been a wave of transformation not just in cinema, music or acting, but a transformation among women who have proved their mettle in whatever artistic field they hail from.
One of them is Samantha Akkineni. Over the years, her career graph rose, fell and rose again. 2018 was a year that changed it all, where she went beyond roles that barely scratch the surface and held onto her character with gusto. Remember when she was once known as your everyday manic pixie dream girl in South cinema? This year, changed it all. She chose good projects, she signed promising ones, and she gave us performances to remember right from the beginning of the year till the end – Samantha has been a force to reckon with and her resilience grew strength to strength.
The Movies
She had a total of seven releases this year, including two bilinguals. The first one to release was Rangasthalam, the Telugu drama-thriller that took the South Indian industry by storm due to its out-of-the-box way of telling a story from an era gone by. It was a throwback to simple times, starring simple characters, but a not-so-simple twist. Samantha played a woman who falls in love with a deaf man and how she chose love over her family. She's smart, often undermined, but the character leaves a lasting impression on you. Kudos to Samantha on that front, for playing a role that we don't often see without the make-up or glamorous outfits that most films resort to.
Project-wise, Samantha worked harder and churned out more films this year. Her next releases were Mahanati in Telugu (Nadigaiyar Thilagam in Tamil) and Irumbu Thirai in Tamil. The two released at the same time where in one she played a supporting role and the other, she played the female lead. Both the projects needed to be played with a lot of subtlety and reservations. And both the roles were far from being just an add-on to a male-driven film, with her having equal weightage to the storyline and plot. On this note, Samantha graduated into more meaningful roles that went beyond the male's point-of-view. For South cinema, this is indeed refreshing.
A little after mid-2018, she came up with three more films (one of them being a bilingual) and showed that there's no end to her proving her mettle. While Seemaraja had her wielding a stick and engaging in Silambattam, the fact that her role was severely underwritten was a let down. However, the same week had her starring in a film that she was along leading for the first time ever – U-Turn. And this is where Samantha turned things around.
The film's engaging storyline was a plus, but Samantha's performance was the main takeaway here. Where she was beyond her regular self, went beyond her comfort zone and proved to haters that she's just as capable as her other contemporaries and that she is hungry for more performance-oriented role. Think as you will, but U-Turn proved to be Samantha's career best where she showed that she can carry a film driven by herself, her onscreen presence and the fact that better roles are indeed coming for women.
The Fashion Icon
Samantha has day after day, impressed fashionistas and enthusiasts with her right wardrobe choices, jewellery and make-up. While there were other starlets who slayed their fashion game, the year clearly belonged to Samantha and the numerous events and functions she attended, dressed in her fashionable best.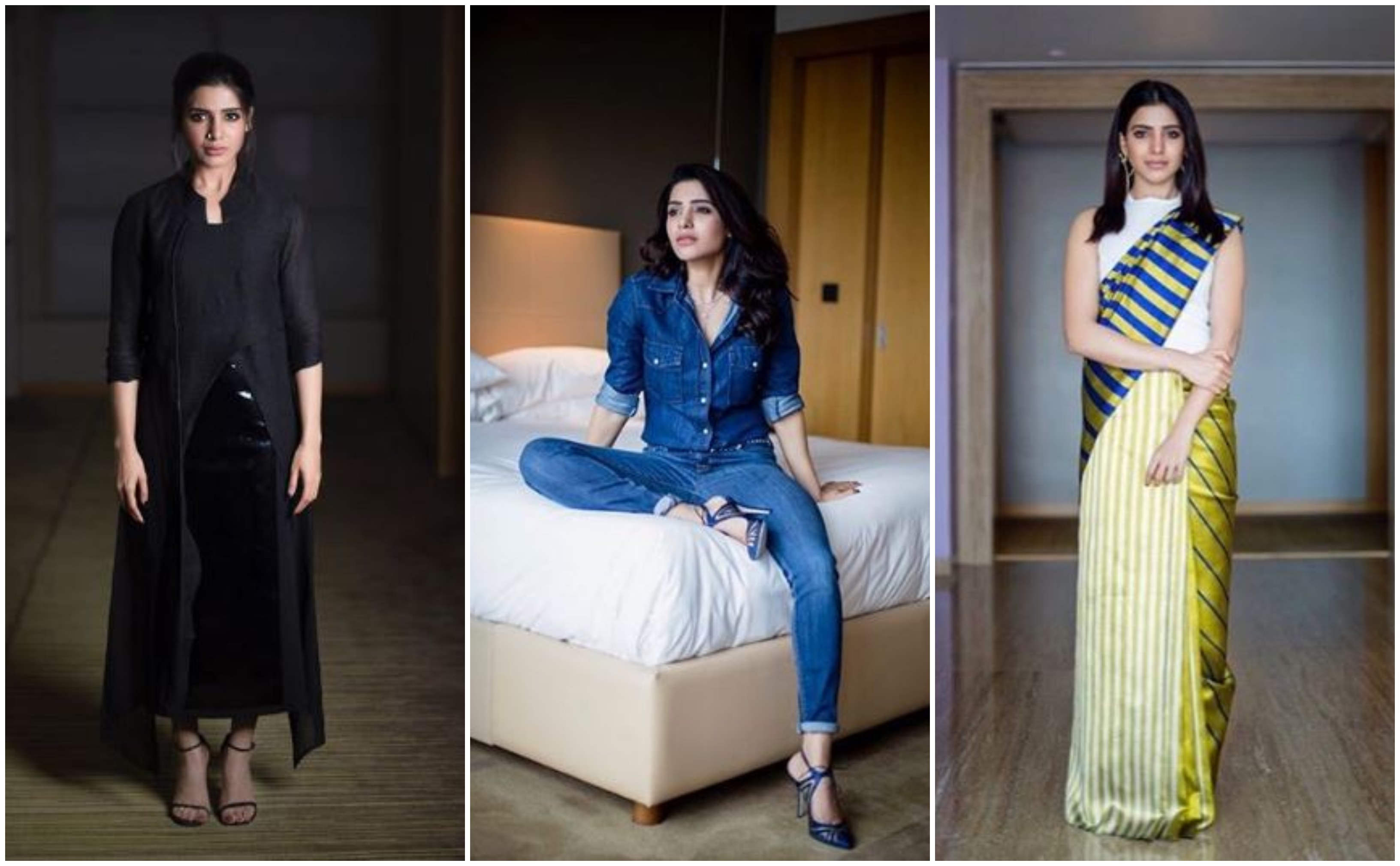 It's evident that over the years, Samantha's fashion sense has gotten more subtle, more classy, and definitely something that not only suits her but looks comfortable enough too. Call it casual, call it keeping it real, or simply call it good fashion choices that made us go 'yay!' the whole time.
The Best Friend
Lastly, apart from making an impact in the cinema and fashion world, Samantha showed us why it's important support other women and be there for him, especially when the whole world roots against them. In an interview with JFW's Friday Talkies, Samantha said that she was glad that other lead actresses were paving the way for writers to reserve better roles for women.
"It is a great time for women at the films. Whether it's people accepting me after marriage or female-driven films striking gold at the box office. We are taken seriously and are more than just furniture in the films now. At this point, I would think U-Turn is a great idea. It is coming at a time when our horizons are broadened and I am happy for the women who paved the way for others. Whether it's Nayanthara or Anushka Shetty, who paved the way for writers to write more female-oriented scripts. Like Raazi or a Kangana Ranaut who are all at the forefront of it all," she said.
Samantha also spoke about competition in the industry:
"I feel if one heroine grows, others grow too. With CoCo doing well, that means three other actresses get better roles. It doesn't work that way, putting someone down and making yourself feel better."
And if this isn't enough, she showed her solidarity towards the #MeToo movement in the industry, especially when everybody else maintained a radio silence. Supporting her friend Chinmayi, Samantha said: "I am so happy that more and more women are finding the strength to say #MeToo. Your bravery is commendable. I am sorry though that some people, even other women themselves will shame and burden you with the question of proof and doubt."
If you thought women are women's worst enemy, you couldn't be more wrong and Samantha's support towards something so crucial shows how it's done.
Taking Down The Trolls
For long actresses have been told to be their demure selves, always questioning their conduct and expecting them to be definitions of 'sati savitri'. And once they get married, it's taken for granted that anything "un-sanskari" they do will come under scrutiny where the amount of trolling and shaming they endure is unprecedented.
Samantha Akkineni, who married her beau Naga Chaitanya in October last year, has often spoken up about her married life and why her marital status should not be a decider of the kind of roles she gets. Post her wedding, not only has she done a plethora of characters, some of these roles are regarded as her best in her career. But trolls do what trolls do best – shame her if she's seen having a gala time or wears clothes that aren't deemed "appropriate" for a married woman.
Fed up with the kind of hate she received, it took a lot of guts for Samantha to send one message to all those who moral police her – the middle finger. And do that, many tipped their hats to her, lauding how breaking stereotypes and moral policing is what this year is all about!
The Future
Better roles? We hope. More movies? It's a given. Samantha has Super Deluxe to release, a film that has had most people excited with its motley crew cast with the enigma of its storyline keeping people at bay. She has a film with her husband, too, and is likely to play the lead in the Telugu remake of a popular Korean film. Overall, there's no stopping Samantha and there's no denying that 2018 was indeed her year.