Can you imagine beginning your journey in college and having your friend sign you up for a model hunt that paved the path to your successful acting career? Well that's just what happened to our beloved actress Rashmika Mandanna. Sounds too good to be true? Well the following stories about our favourite actors is sure to leave you stumped! From models to anchors and restaurateur to Air Force pilots! These are just some of the careers that they wanted to excel in. Find out more by reading the article below 
Nithya Menen
"I wanted to be a pilot and join the Air Force."
Had it not been for movies, what would we find Nithya Menen pursuing today? "Actually I had several interests. I wanted to be a pilot and join the Air Force. I definitely wanted to make wildlife films and work with animals. That was something I was rather passionate about."
Priya Bhavani Shankar
"The transition happened without my realisation." "I would have been a better anchor."
She always knew that she wanted to pursue a future in the field of media. However, she was certain that it would be a role behind the camera, maybe as a programme producer or head. But, things took a huge spin when she was provided with the opportunity of becoming a news anchor. Ever since, she discovered that anchoring could be her forte. However, things panned out differently and she ended up being a part of one of the most successful series run by Vijay Television 'Kalyanam Mudhal Kadhal Varai'. Priya says she vaguely remembers this massive transition.
"While I was a part of the shift in my career, I never realised it. I believe that I have moved forward," Priya quotes. The actress, an engineer, quit her IT job to be a part of the media, a world that always held her fascination. "When opportunities came, I took them. I wanted to try each one of them before I made myself believe that it was not for me. Well, if it does not work for me, I would not move further with it," she says with a spark of confidence in her tone.
Parvathy Thiruvothu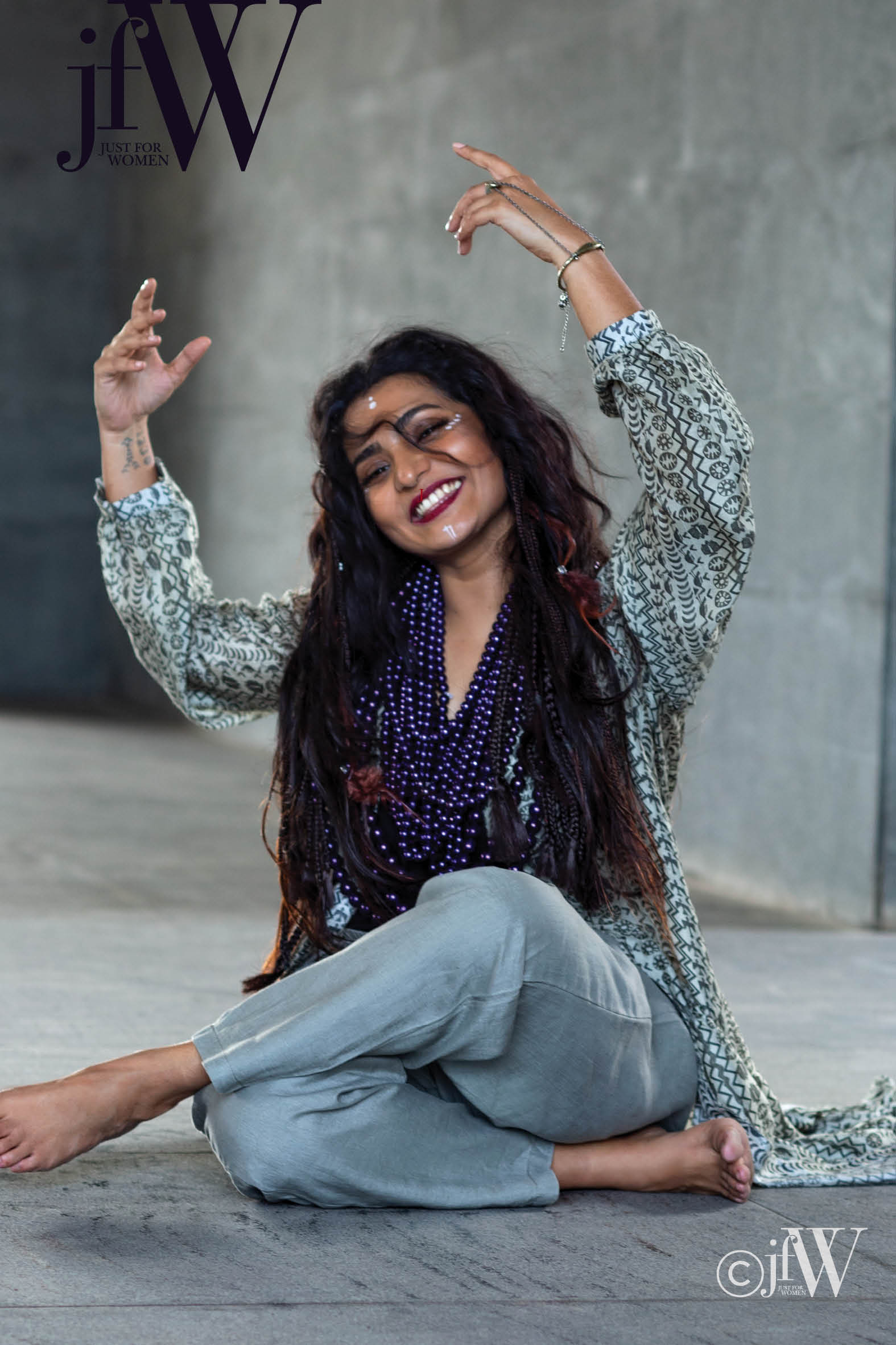 'I wanted to be like Sushmita Sen!'
A little later, Parvathy got to know that veteran Malayalam director Ranjith is a relative of hers. But that never really affected her or made an impact. When she was in the 9th grade, she idolised Sushmita Sen. "Even then acting never really hit me, I just wanted to be as amazing as her." Contrary to her upbringing, her parents never got the opportunity to pursue the arts the way she and her brother got. "We struggled and we eventually upgraded from lower middle class to above. When my mother was young, she really wanted to learn Bharatnatyam but she had to make a choice after her father asked her if she could see herself make a career out of it before investing in. My father used to play the violin and used to sing beautifully. But none of that really mattered because they had to focus on putting food on the table. So my mum sent me for Bharatnatyam classes, singing classes," she narrates.
'Films happened after Television for me.'
Before cinema, Parvathy was a known face on Kiran TV, a music-based channel where she would host a show that involved her answering calls, taking requests and dedicating songs. She was 16-17 back then, juggling school work and this gig. It came to her quite unexpectedly. "There was a show called 'Sensations' which functioned as an in-house ramp walk. My mum sent my pictures, and it just so happened that I won. A lady who was on the sets asked me if I would be interested in auditioning for a new TV channel and that's how it all started at Kiran TV," she narrates. A memorable experience from those days had her being corrected by singer KS Chithra in the most adorable way.
Taapsee Pannu
I didn't imagine becoming an actor and I didn't want to either. It was never a part of my agenda! As a matter of fact, I wasn't even an avid movie watcher. I would go for that one odd movie which was really good or I would go if a lot of my friends were going for it. I didn't wait for Fridays for a movie release and I was never crazy about an actor or an actress. Films happened by chance. I modelled for some pocket money during my college days and some of my pictures were doing the rounds amidst the film fraternity. In the South, filmmakers always look for fresh faces and some of them approached me. I refused a lot of offers in the beginning because I wanted to study. Also, my modeling didn't take me beyond my city, so doing films was a big no-no as I didn't want to compromise my studies for anything. After college, I declined the job offer from Infosys. I was going to while away a year to prepare for CAT exams. I thought instead of spending a year just studying, I could do something else. So, I decided to give films a shot, see where they would take me but even then I didn't have any set plan.
Rakul Preet Singh
"I grew up watching the Miss India pageant but it was my mom who sowed the idea."
With a father from the army and in-built discipline, we wished to know how her parents reacted to her desire of walking the ramp. "I grew up watching the Miss India pageant but it was my mom who sowed the idea. I was a tom boy as a kid, and I was not sure I would be able to do it. Later however, I figured I would give it a shot. So I spoke to my dad and he said I could try once I was 18 years. When I turned 18, my dad got my portfolio done in two weeks. My parents were more confident than I was, they did not force me into it but encouraged me to explore. Both my dad and my mom were and are my complete support. Even today I turn to them when in doubt. The same treatment was given to my brother too. He wanted to take up golf. Both my parents were open to alternative careers."
Trisha
" I love food and I want to explore the food industry, probably open a restaurant. But I don't want to randomly start something just because I have the capital. I want to do it properly, probably do a course in restaurant management. Whatever it is, I know it is going to have to do with food, it is my passion!"
Ramya Krishnan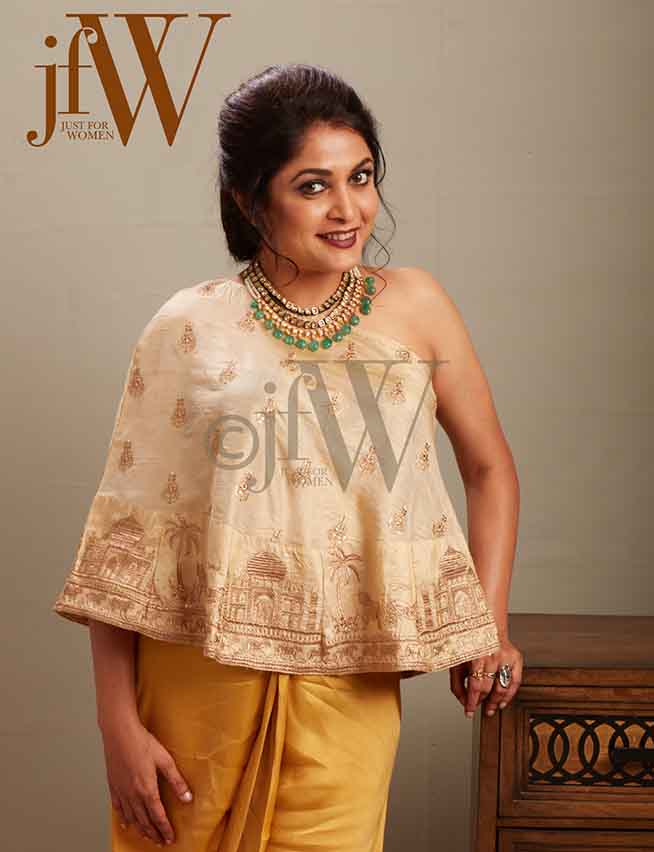 And the only option I was left with was to go back to school or stick around here and succeed.
Ramya Krishnan began her acting career at the age of 13 with Mammothy and Mohanlal in the lead in the Malayalam film Neram Pularumbol. Remarking in context, Ramya looks back: "It was absolutely new. It was the first time I had more than four five people around me other than in school. Initially for me it was a break from school, from tests and exams, that's how I looked at it. But later on my films didn't do well and started bombing at the box offices, and it happened for almost seven years after I started acting. That's when I realised that this was not a joke anymore. The only option I was left with was to go back to school or stick around here and succeed. I really didn't want to go back to school. So luckily things worked for me and I survived," she heaves a sigh of relief.
Tamannaah
Truly spirited, she says she wanted to act as long as she can remember. The actor made her debut in a music video of Indian Idol star Abhijeet Sawan, 'Lafzon mein kehna saku' when she was only 13. But her acting career took off in 2005 and since then there was no looking back. She hasn't taken a break in years and works non- stop. She says, "Ten years down the line, I may still be an actor, but not a heroine. People want to see younger stars and fresh faces all the time. I am young now, so I want to make use of the time."
Rashmika Mandanna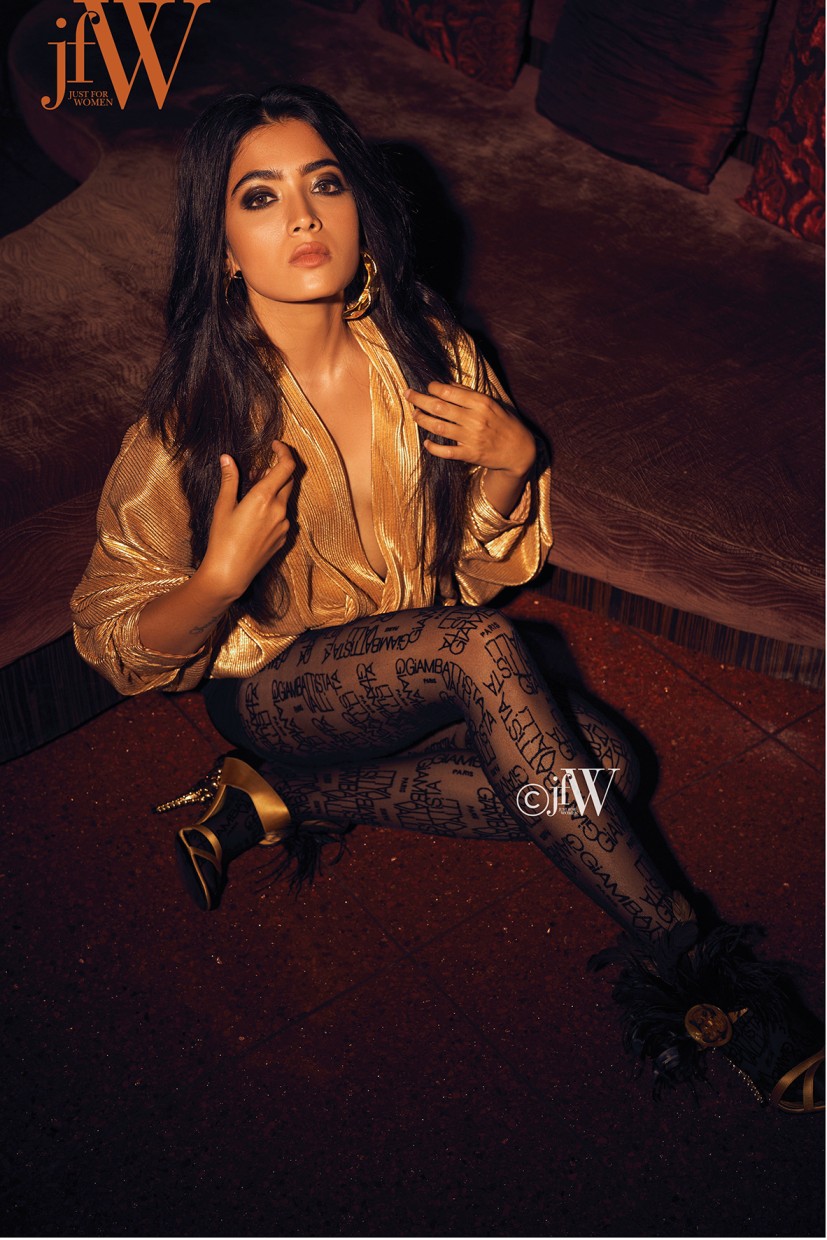 Born in the small town of Madikeri in Karnataka, Rashmika had simple upbringing. Her parents, not being ready to send their daughter to the big city, let her pursue her high school in Mysore, before moving to Bangalore to pursue her undergraduate degree in psychology, journalism and literature. Two weeks into college, one of Rashmika's friends signed her name up for the Fresh Face Bangalore competition. Rashmika, who was completely unaware of what she was getting into, didn't have a clue about what the competition was all about and found out that her name was enrolled only a day before. However, she went for it.
Even after the completion of her debut film, Rashmika was still not very sure about herself. Before the movie could even hit big screens she was ready to pack up and start planning her future away from cinema. "I felt I had done something, given my best. The team said it was good enough, but I honestly felt it was time to go back home and probably get into dad's business."