No matter what you call it – butt or derriere, to get a round and well toned butt seems to be on many o' wish lists nowadays.
S. Priyanka
tells you five easy but effective ways to get the perfect booty
Ever since Jennifer Lopez insured her butt for more than 100 million dollars, having the perfect backside has been the talk of the town. Of course, one has to work on their gluteus muscles to achieve this. In case you forgot where they are located­–you are sitting on them. Neglecting these muscles will cause them to shrink, become flat, sag or even become unshapely due to added body fat.
A toned butt is something you'll be grateful for if you ever have to wear anything tight or clingy that will showcase the shape of your behind. So let's get that butt in gear!
WARNING: You will positively know that these exercises work when you feel the soreness directly in your butt muscles a day or two after your butt workout. Do not over do it!
Running Stairs
Stair running has long been a popular workout, due not only to its effectiveness, but also because it is pocket-friendly. It is an efficient way to come closer to your goal of toning your buttocks because it is a great cardio workout. All you need is a good pair of sneakers and you're all good to go. When you're running stairs, do not underestimate the work that you will be required to put in. It's a whole lot different than running a flat ground, which is why it makes for such an effective workout.
Tip: 15-20 mins is more than enough. Move your whole body, not just your legs when you take the stairs and run by stepping off on your toes, not your heels.
Belly Dancing
Belly dancing is a superb way to tone your butt! It is also a great way to improve your overall physical fitness as it gently tones and firms all major muscle groups, and especially abdominals, arms, upper back, hips and thighs. It consists of moving certain parts of your body, while keeping the others still and firm. It also involves isolating major muscle groups like the glutes. Try your hand at belly dancing, for a fabulous derriere.
Tip: One hour per day is more than enough. It burns more than 300 calories per hour!
Clenching and Unclenching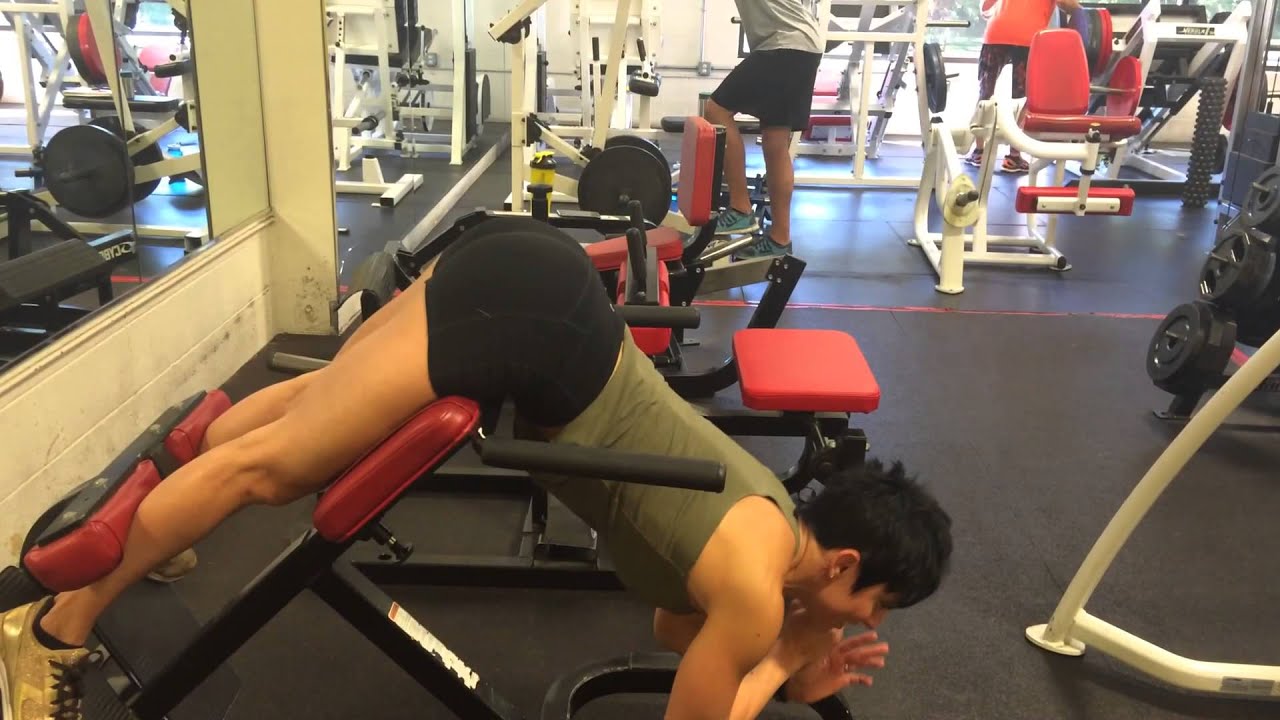 Discreet yet effective, clenches entail simply squeezing your glutes as tight as possible and holding the contraction for a few seconds. Clenching and unclenching your butt muscles is an easy exercise that can be performed almost any time—sitting, standing, lying down and even when you are walking. You can perform the clenches several times throughout the day, even while watching television or reading a novel.
Tip: No restriction for butt clenches. You can do it whenever and wherever you want.
Squats
Of all the booty-friendly exercises to add to your workout routine, the squat should be numero uno. It is the queen exercise of butt-building, but it's also a great movement for athleticism and flexibility. You don't need any expensive equipment, a gym membership, or an exercise class to pencil into your weekly schedule. The proper execution of this exercise will kick your metabolism into high gear for overall muscle growth and fat burning.
Tip: Do not do more than 15 sets a day. Make sure your back is straight and don't let your knees extend over your toes.
Zumba!
It has the reputation for being one of the hottest and most fun cardio workouts out there right now. It is a workout program, which combines Latin dance moves with resistance training, provides an intense workout, no matter your fitness level! It has specific exercises for toning your butt muscles. A must try!
Tip: As it an intense workout, do it only three times a week.