A scientist, a gymnast, a musician, two actresses, a mountaineer, an activist, and an advocate all in one roof, on one starry night – celebrating the spirit of success has always been the JFW style of doing things!
The 10th edition of the VBJ JFW Awards 2018 took place on Saturday, September 15, a night that had women from all walks of life honoured and appreciated for going beyond the conventions that society has set for them. With an eclectic bunch of awardees, the night was dedicated to women, for women, and by women.
A red carpet graced the entrance to the vibrant Sir Mutha Venkata Subba Concert Hall, with music reverberating across, in tandem with the occasion. As twilight peeped in the evening sky, the guests of the night – filmmakers, dancers, entrepreneurs, musicians, actors, and many more – sashayed down the red carpet and gave their two cents on celebrating women and their achievements. Some of the guests were director Rajiv Menon, actor-composer GV Prakash, actors Arun Vijay, Jayam Ravi, Jayaprakash, Pooja Kumar, Simran Bagga., to name a few.
Our awardees were honoured with a short video of their achievements. The awardees, much like the previous years, are women from various fields who have made a fundamental difference in their chosen field by way of their sheer talent.
Manju Warrier: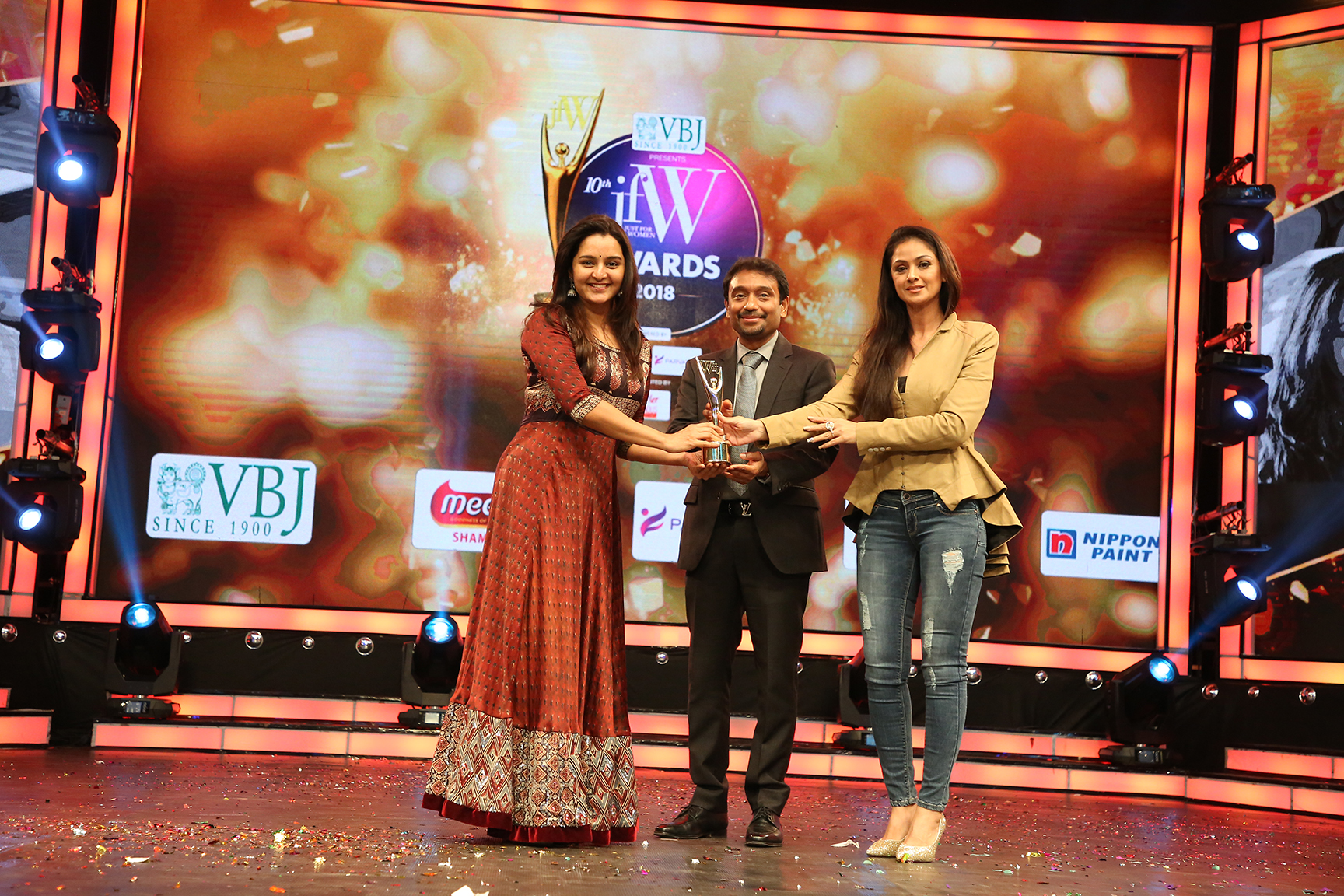 Malayalam actress and dancer Manju Warrier was awarded the Excellence in Cinema award for her work and contribution in cinema. In addition to acting, she is a prolific classical dancer and known for her philanthropic work. She believes in giving back to the society and has even set up the Manju Warrier Foundation.
TK Anuradha:
TK Anuradha – Excellence in Science – She's the senior-most woman scientist at ISRO and played an important role in developing and launching the ISRO communication satellite 'GSAT-12' into space from the Satish Dhawan Space Centre on 15 July, 2011.
Poorna Malavath:
Poorna Malavath – Young Achiever – A mountaineer, she made history when she scaled the highest peak of Mount Everest when she was all of 13 years and 11 months, becoming the youngest girl in the world to have reached the summit of Everest.
Aruna Budda Reddy:
Aruna Budda Reddy – Excellence in Sports – An artistic gymnast, she won the bronze medal in this year's World Cup Gymnastics in the women's vault event in Melbourne. She created history by becoming the first Indian to clinch a medal at the Gymnastics World Cup.
Kausalya Sankar: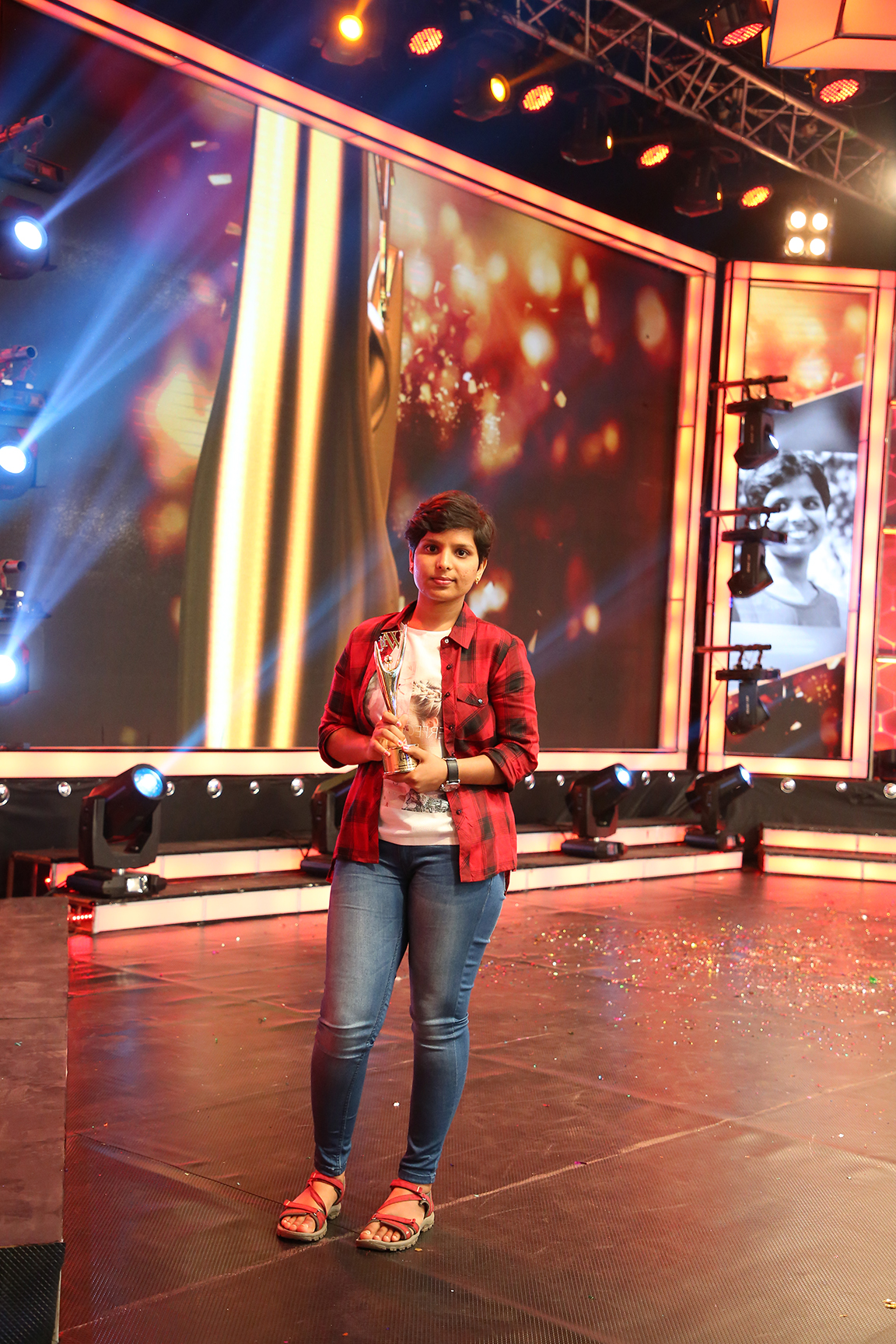 Kausalya Shankar – Excellence in Social Service – A prominent activist, Kausalya's husband was the victim of a caste-hate crime. At the age of 20, she took activism and is now a feminist who fights against caste-hate killing.
Bombay Jayashri Ramnath: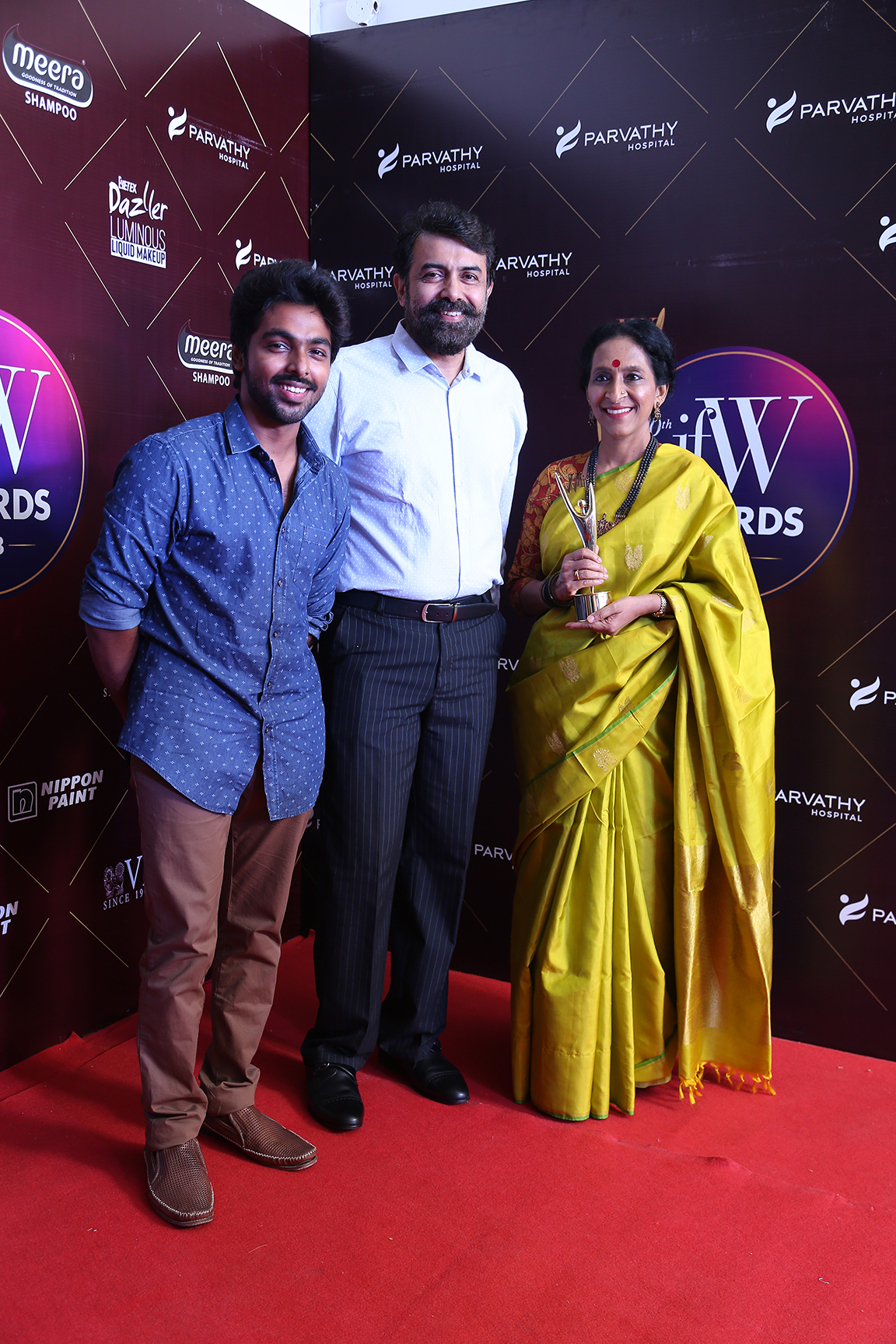 Bombay Jayashri – Excellence in Music – An Academy Award nominee, a  Carnatic music vocalist and music composer, Bombay Jayashri has been performing since 1982 and has given thousands of concerts all around the world, in addition to a thriving playback singing career as well as known for her collaboration with various artists.
Sudha Ramalingam:
Sudha Ramalingam – Excellence in Public Service – A women's rights activist and a well-established advocate, she has fought many high-profile cases including the infamous Premananda case and the one where popular Chennai-based orthopaedic doctor Dr L Prakash was accused of taking nude photos of his patients.
Keerthy Suresh:
Keerthy Suresh – Sensation of South Cinema – An actress in South cinema, this award is to recognise her as an actress particularly of her recent performance as veteran actress Savitri in the biopic 'Mahanati'.
nShakti:
Director Radha Mohan and producer Dhananjayan Govind presented the 'Special Award for CSR Initiative' to N Rajeshwari of Nippon India for their initiative nShakti.
**
The red carpet was hosted by Sameena Anwar while the show was hosted by duo Bhavna Balakrishnan and Mirchi Vijay. Needless to say their camaraderie and banter was instrumental in keeping the audience entertained and the guests on their toes!
Performances:
The evening was also high on performance, with an energetic one by 'Lakshmi' girl Ditya Bhande. A performance by singer Ramya NSK, this year's Bigg Boss Tamil contestant, ensured that the audience was enthralled by the soulful music. The dance performance by Bindu Madhavi and Ditya were choreographed by Kiki's Dance Studio, headed by anchor and choreographer Kiki Vijay.
Ditya Bhande on stage:
Bindu Madhavi setting the stage on fire!
Ramya NSK and Devan on stage: