Iraivi Bridal Showroom presents the 1st Edition of JFW Movie Awards powered by MAuto Pride and Medimix. Colour partner – Nippon Paints.
Voting has long been an exercise of sorts to show your love for your favourites. In cinema, it's celebrated with much fanfare wherein fan clubs join forces and vote for their favourite star showing their relentless devotion. The JFW Movie Awards 2019 is an initiative that caters to women, for women, and bears their talent, hard work and representation in mind. The recently concluded voting lines for the awards showed one thing – talent in the industry is aplenty and women have really worked hard to now be seen as equals.
Starting from February 5th till February 10 evening, the voting started and went on with fans, well-wishers and the general public casting their vote. The result? A whopping 2.3 million votes in total from all quarters, with the whole awards creating a massive sensation on social media. Stars weighed in being nominated and their excitement for the same.
The awards night will have several Tamil cinema stars in attendance, along with dance and musical performances lined up to make it an all the more memorable night.
Many categories had neck-to-neck leads and we are excited to share with you the results soon.
Here are some of the categories that were open for public voting:
Best Actress in a Lead Role
Best Actress in a Supporting Role
Best Actress in a Comic Role
Best Actress in a Negative Role
Best Debutante
Best Child Artist
Best Playback Singer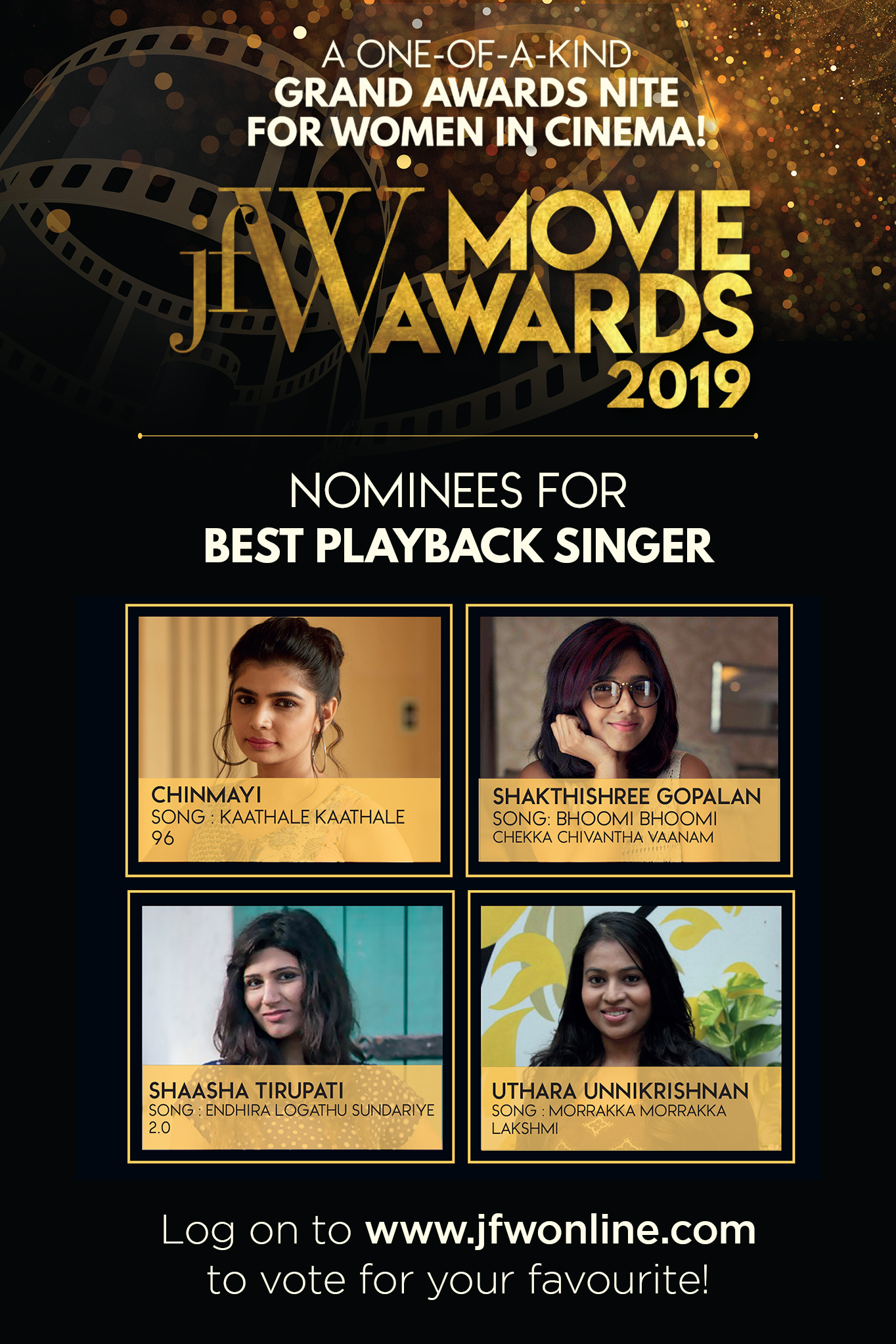 Best Dubbing Artist
Best Costume Designer
Best Women-Centric Film
Best Director of a Women-Centric Film
While the other three categories will be specifically chosen by the critics.
Nominees took it to social media and urged their fans to vote for them. Here are some of the best:
1. Aishwarya Rajesh
2. Amritha Ram
 
3. Arunraja Kamaraj
4. Chinmayi
5. Eka Lakhani
6. Raveena Ravi
The voting has been closed, stay tuned for the results on the 15th!