Year after year, Tamil Cinema has been giving us a wide array of films. Some of these films work, and some of them don't. Sometimes, we don't really like the films that work for most, or that have received good reviews. 2022 has been a good year for all Cinema, as films finally returned to the theatres, making filmmakers and movie buffs equally happy. At the same time, some films that were released on OTT platforms were also loved by many. Out of this year's mixed bag of Tamil films, here are the best 10 films that stood out!
10) Saani Kaayidham: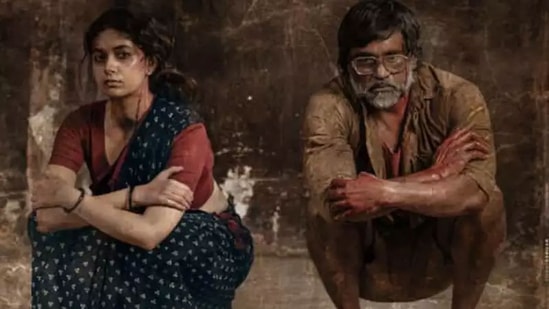 Directed by Arun Matheswaran, Saani Kaayidham had Keerthy Suresh leading the show in a terrific character. The movie dealt with the concept of 'An eye for an eye". While the story wasn't very novel or unseen, it is the rage of the woman that was noteworthy about the film. Wearing the sleeves of the character Ponni, Keerthy Suresh wanted to take revenge against all those who raped her and destroyed her family. Just as how a mother dog or cat would take revenge when we attack its little one, Ponni takes revenge, fiercely and with all gruesome, to avenge her daughter. Movies rarely portray women in blood, hungry for revenge. Saani Kaayidham stands out for that very portrayal of a bold and frightening woman. An out-and-out violent film, Saani Kayidham stood out for its actors' performance, cinematography, and action sequences.
9) Mahaan: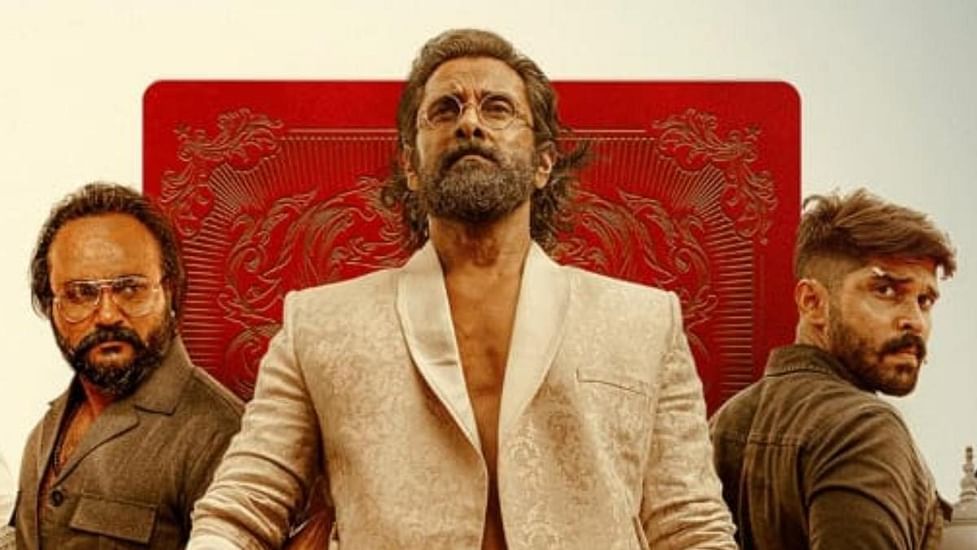 A Karthik Subbaraj Padam, Mahaan starred Vikram, Bobby Simha, and Dhruv Vikram in the lead roles. Although it had a few hypocritical concepts, the film worked largely because of the writing, and the way it was taken. Imagery played a huge role in the film, including the visualization of colors, which explained the character arc of every single character. The message, "Freedom is not worth having if it does not include the freedom to make mistakes," was also clearly communicated at the end of the movie. The full potential of Dhruv Vikram is tapped in this movie, as Adithya Varma, his first, did not give him that much scope. The movie's biggest plus is its message that although liquor should be the subject of addiction, ironically many other things like revenge, anger, violence, and money can also become matters of addiction.
8) Vendhu Thanindhathu Kaadu: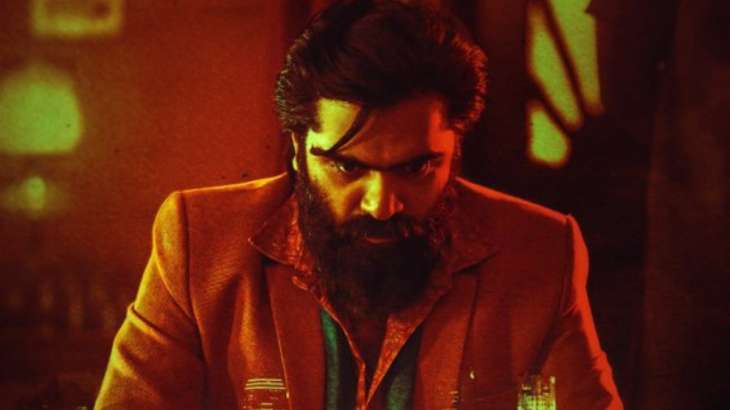 The movie is called Life of Muthu in Telugu. This is precisely the movie's essence. Written by Jeyamohan and directed by Gautam Vasudev Menon, Vendhu Thanindhathu Kaadu (VTK) was a very familiar gangster flick that worked largely because of cinematography, writing and Silambarasan's performance. The color palette chosen for the film in predominant scenes spoke volumes. AR Rahman's background score is another plus point in the film. While the love track could have been avoided, or written better, the movie was engaging in spite of its predictable storyline because of the audience's relatability to Simbu's character Muthu. A good entertainer, VTK has a whole world waiting for us in part 2.
7) Nitham Oru Vaanam: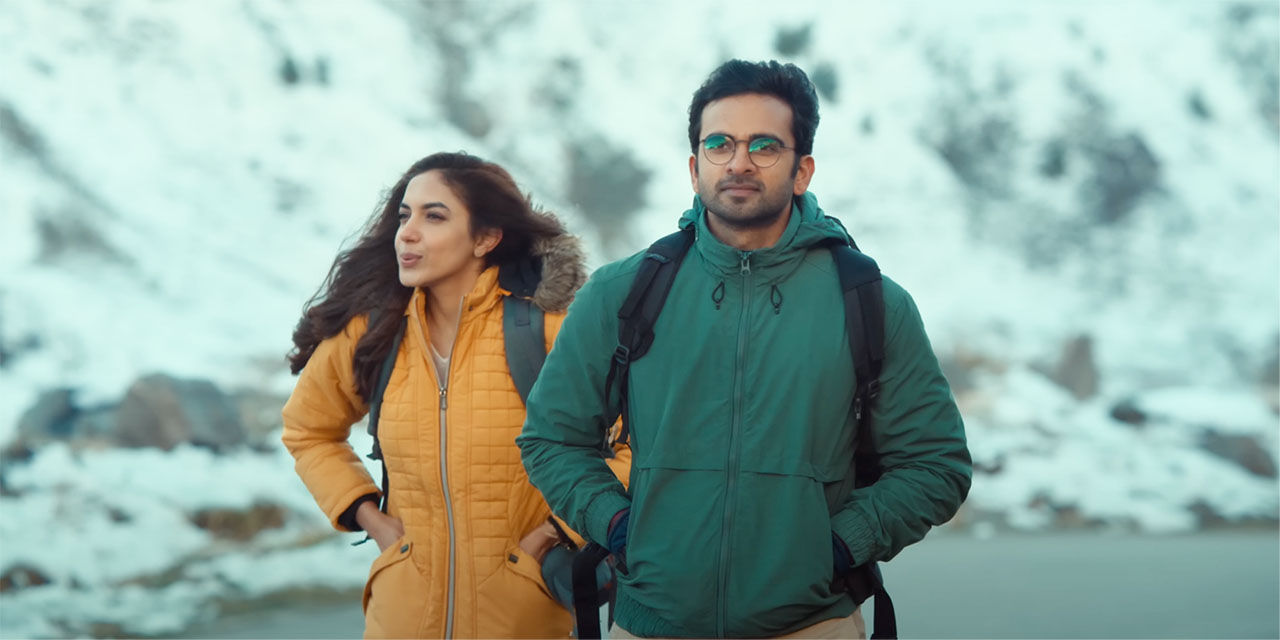 Directed by R Karthick, the heartwarming movie made most of us want to embark on a journey of self-discovery. The story is about self-discovery. Some parts of it are beyond belief; like how some characters fall in love. But, if we put aside the exaggerated factors, the movie tries to convey a beautiful message. It makes us sit back and think about what we're actually doing with the lives we have. It makes us want to travel long distances, to find a way we can all discover ourselves. That way, Ra Karthik has won in making us all feel good. Ashok Selvan charmed us not only as Arjun but also as Veera and Prabha. The difference he showed in every character explains the efforts he would have taken for his performance. End of the day, the movie managed to ignite a lot of thoughts inside of us.
6) Thiruchitrambalam: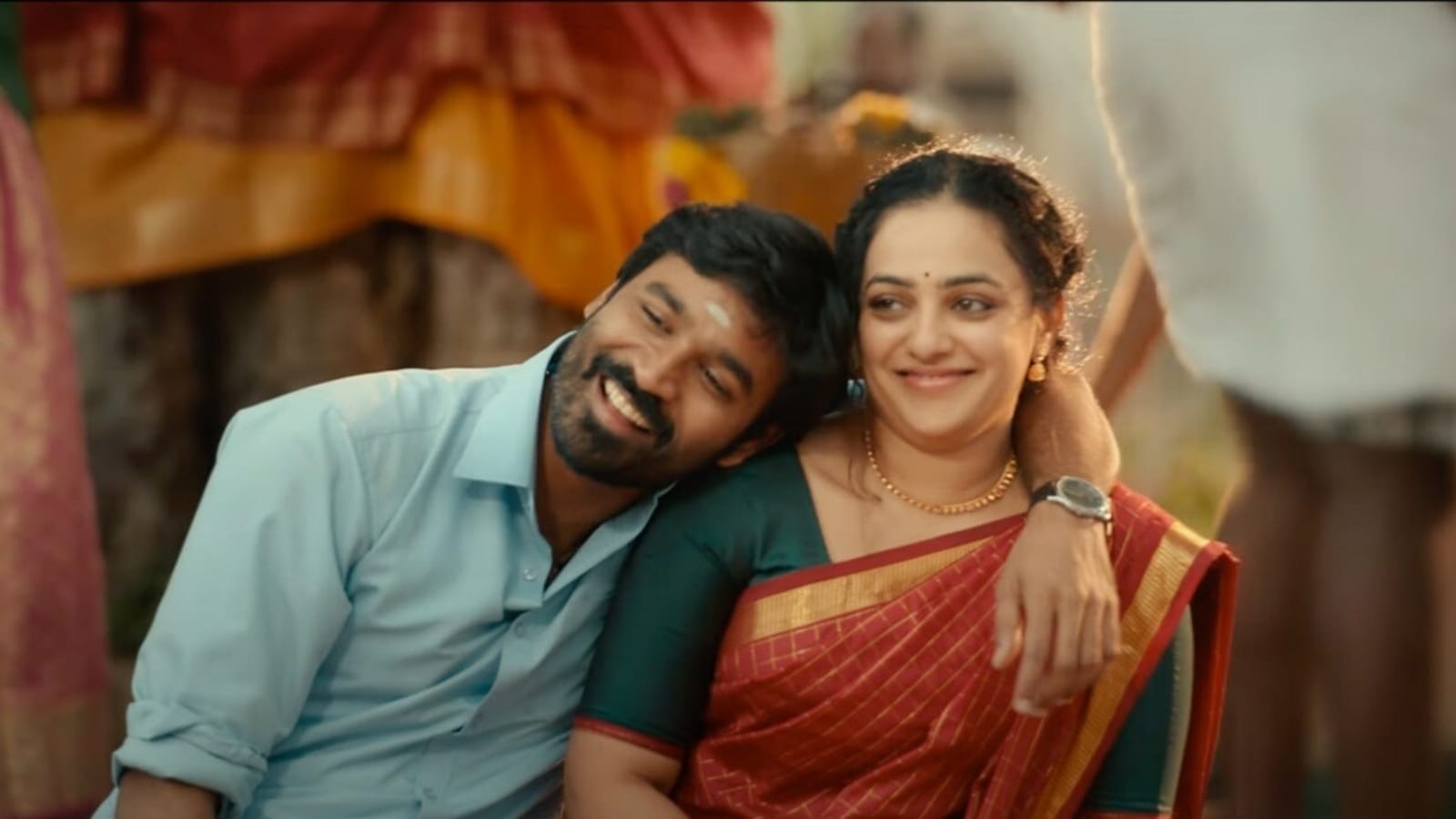 Directed by Mithran Jawahar, Thiruchitrambalam tried to show a 'hero' like Dhanush as an ordinary guy next door. The premise was set very interestingly, and the friendship between Thiru and Shobana was just perfect. They were literally #FriendshipGoals, in the first half of the film. Although the movie did not portray any novel ideas, it was comical and kept us entertained throughout. The ending of the film was quite predictable, and even cliche.  One-liner comedy and funny instances help us swim through the slow screenplay.  Nithya Menen and Bharathirajaa have tickled our funny bones which made this movie entertaining. The relatable scenarios in a relatable neighborhood are the winning points of this film. Nithya Menen shone more than Dhanush in the film making her easily one of the most favorite Tamil woman characters in 2022.
5) Ponniyin Selvan I: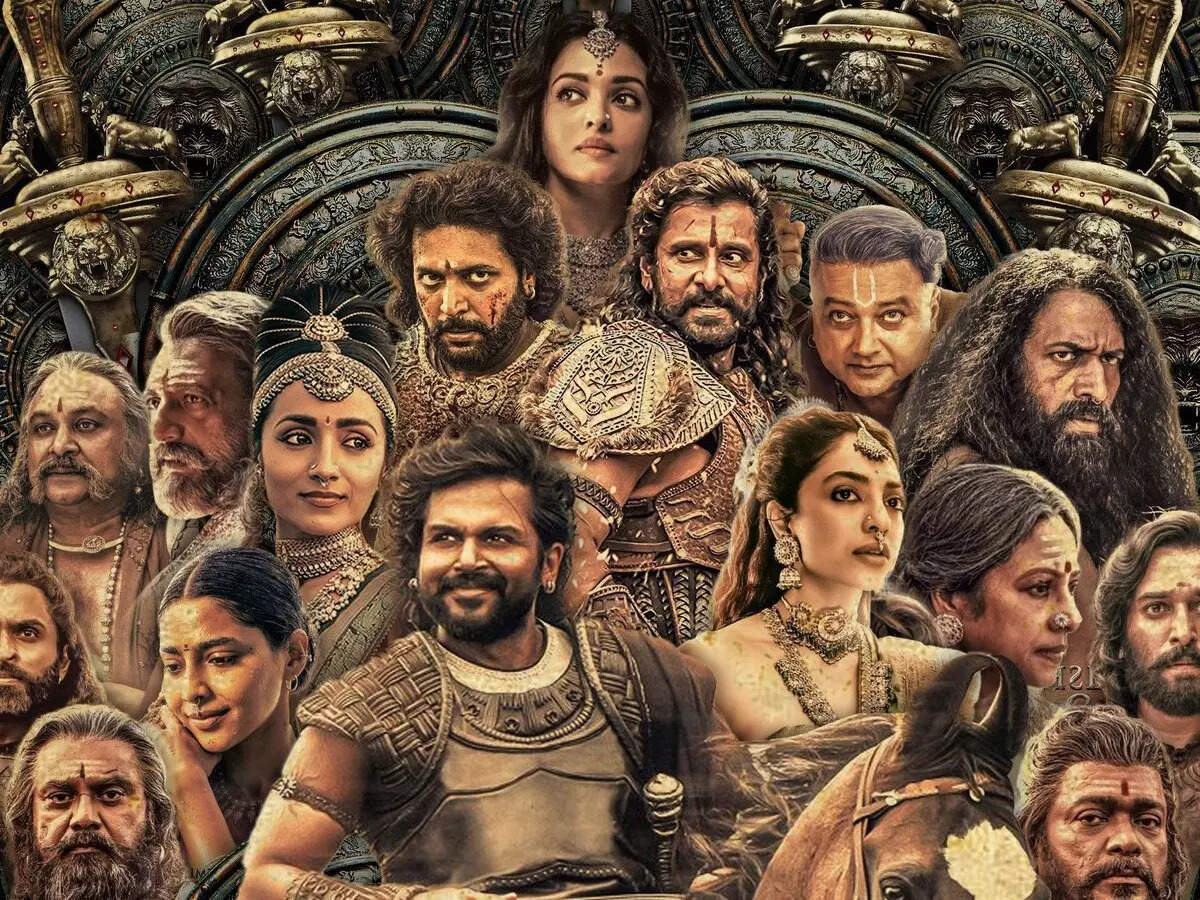 Directed by Mani Ratnam, the much-awaited magnum opus was a visual treat for Kollywood audiences. The movie's biggest plus point was its stellar cast and performance. It is impossible to name every single one of them and to point out their wonderful performance. However, Aishwarya Rai, Jayaram, Karthi, Trisha, and Jayam Ravi are to be specially mentioned. They have all shown a new version of themselves, perhaps Mani Ratnam's version or brilliance in bringing out their best performance. All the other actors also did a brilliant job and ensured that the movie is entertaining and enjoyable. The movie's actors are the lifeline of the movie, Mani Ratna made the wisest choice in terms of casting.  On the whole, Ponniyin Selvan I was Mani Ratnam's version of the story. It was a good watch for those who haven't read the book as they will know the story only then. It also evoked pride amongst all Tamilians who watched the film.
4) Kadaisi Vivasayi: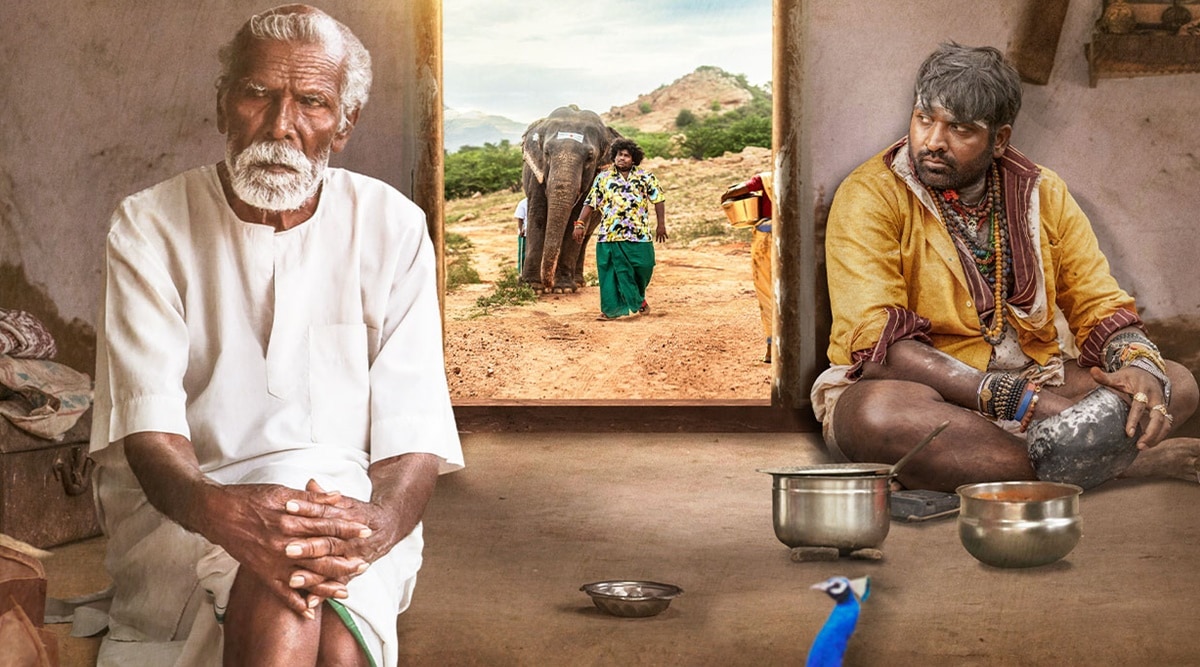 Agriculture is the backbone of India, and farming is a topic that is always in trend. Kadaisi Vivasayi directed by M Manikandan was an attempt to visually convey the various challenges a farmer goes through, which he did interestingly with a different storyline. The message of the film that we all took home was why the film was one of the best this year. An underrated film, Kadaisi Vivasayi deserves more love and appreciation for the good it tried to do for society. Kudos to Nallandi's performance as the 'Vivasayi' in the film.
3) Natchathiram Nagargiradhu: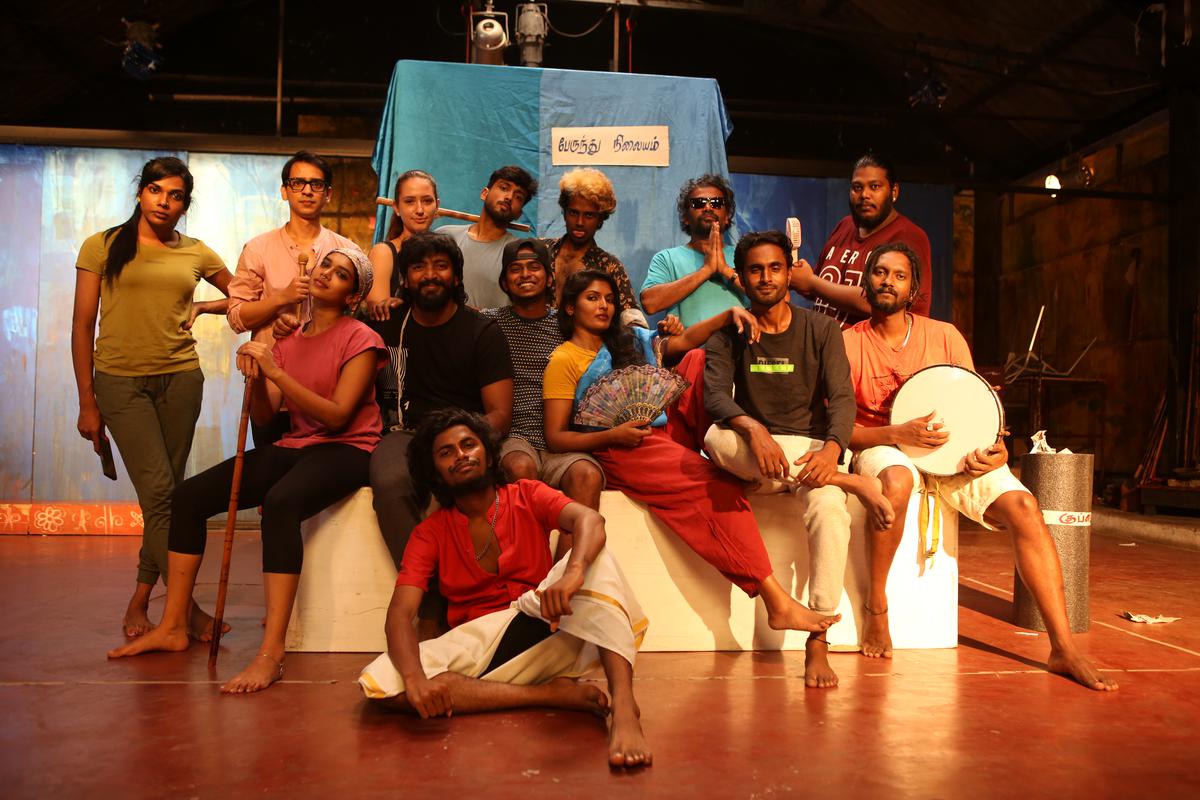 In a scene in Natchathiram Nagargiradhu, the entire theatre troupe discusses which Caste name to bring in when speaking about the problems of the caste system and its effects on Love. Rene (Dushara Vijayan) suggests that they should use real caste names as they have nobody to fear. Ranjith's Natchathiram Nagargirathu also saw no fear as he went the whole nine yards to convey his ideas about caste and love. For once, the director decided not to stick to a narrative. It has been a long time since a mainstream director in Tamil Cinema made a film with a different outlook. The movie's essence was conveyed through the communion of theatre. Many messages were just made to be understood with setting and lighting, and sometimes even expressions. Ranjith's bold experimentation with this type of Cinema is definitely worth appreciation.
2) Gargi:
Starring Sai Pallavi, Gargi revolved around her fight to save her father from a wrongful conviction in a POCSO case. The film itself dealt very beautifully with a very sensitive topic- child sexual abuse. While the movie predominantly showed women characters, the topic itself was a woman-centric one, and the show was led by Sai Pallavi. As a daughter, she tries her best to save her father. But, what she does when she realizes her father is not falsely convicted, is what makes the film stand out, at the end of the day. The movie was one with a message, and no doubt Sai Pallavi rocked it center stage. The film's dialogue writing was extremely powerful. Considering that the film tried to establish a very essential message, the dialogues play a very important role. And along with the writing, the dialogue delivery was also brilliant.
1) Vikram: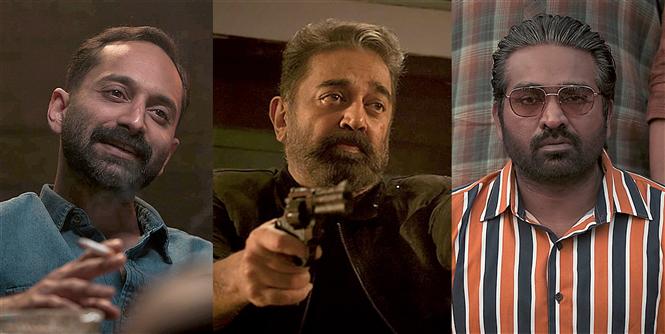 Easily the most entertaining film of the year, Lokesh Kanagaraj's Vikram ensured the adrenaline rush we all needed. With three badass performers (Kamal Haasan, Vijay Sethupathi, and Fahadh Faasil), the movie gave us a complete package consisting of action sequences, an amazing background score, and a rightful mix of emotions and sentiment. A pakka commercial film, Vikram not only managed to cater to all kinds of audiences, but it also ended up making all the money it initially put in. From start to end, it kept us on our toes, waiting for the next scene. The most celebrated Tamil film of 2022, Vikram ended up making us happy because of Kamal Haasan's kickass comeback!