Cinematic-wise, 2018 was a fairly better year compared to the previous year with newer concepts and more representation seeping into our collective. Some were bold, some were innovative, and some were much needed.
The year witnessed the comebacks of actors we missed and music that we hummed along to for months. With our lives operating at jet speed, it's impossible to catch all the good movies on time so we've collated a simple list of the must-sees!
(Arranged in no particular order)
Nadigaiyar Thilagam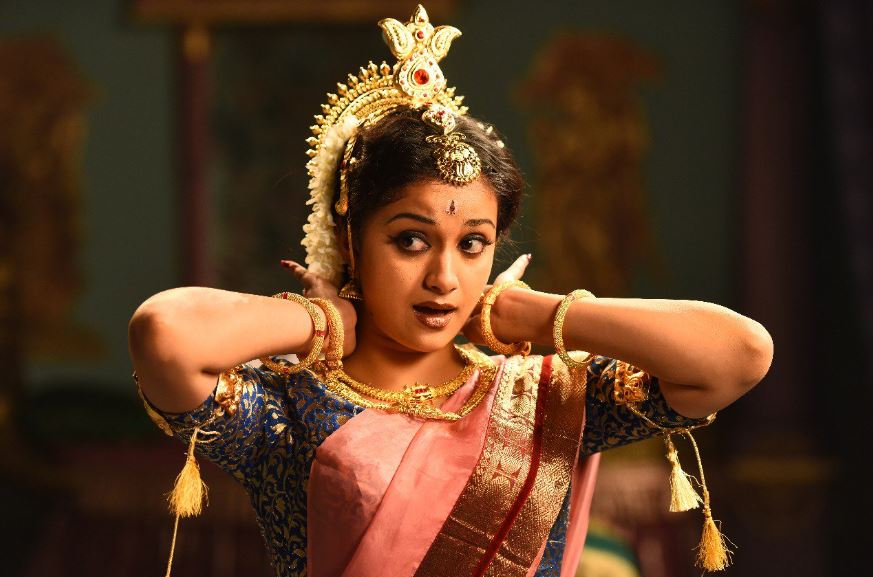 If there was one thing that struck out as extraordinary it would be Keerthy Suresh's performance. If anyone had doubts before, they wouldn't anymore. The romance between the characters of Savitri and Gemini makes one want to shed a tear and rise in anger when he leaves her for another. The film was quite the hit in Telugu but failed to create that much of an impact in Tamil, however, if it weren't for the performances, the film would've surely tanked. So this film is the first of its kind to show us vintage cinema from the hippie era, a formula that began with the Hollywood show, Feud:Bette and Joan (based on Bette Davis and Joan Crawford). As far as biopic goes, we got a look into Savtri's emotions and sentiments through her life, right from her ups till her downs.
Kaala
The film is bold, more in-your-face, with lots of symbolism that filmmakers would dare tread. The film, banking on Rajini's star power, focuses on identity and politics and lets the audience read between the lines. Interesting characters aside, for anybody used to Rajinikanth's films, Kaala's women came as a surprise. Strong-willed and never holding back their tongues, the women in Kaala were a refreshing lot for Kollywood and we have all the more reason to celebrate that. If Kabali was a Rajinikanth film directed by Pa Ranjith, then Kaala is a Pa Ranjith film starring Rajinikanth. While the story might be old wine in a new bottle, the political undertones and commentary on the growing divide between the 'haves and the have-nots' is brilliantly depicted with lots of symbolism.
Kolamaavu Kokila
At a time when, 'Dark humour', 'Black comedy' is strewn about villy-nilly on movies, this one is truly for one for the vault. Badass performances and a fast paced script interspersed with comedy makes this one really good watch. Nayanthara's full on role as a peddler is shocking yet immensely intriguing. The film is set in a town in Tamil Nadu, contrary to the usual big cities, and focuses on how a young girl has to go to extreme lengths to support her family. However, she's no damsel in distress and the superb twist makes this film a perfect comedy-thriller!
Pariyerum Perumal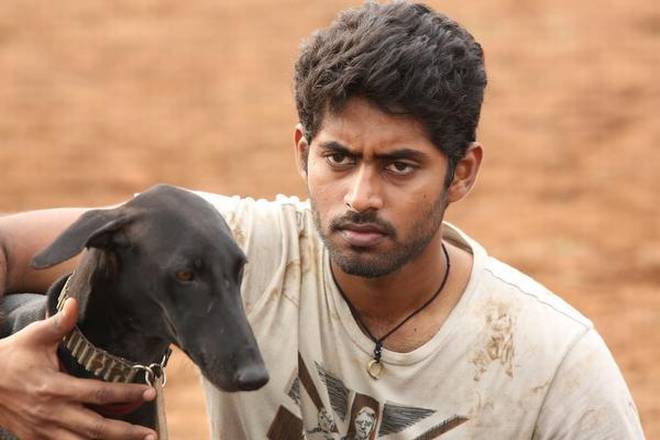 It's not everyday that filmmakers tread the path of making movies that are so close to reality and open a Pandora's box of topics that one would shun. Taking on the topic of caste violence, oppression and politics, Pariyerum Perumal is a reminder to movie watchers that caste oppression is still a reality of today and thrives in little pockets of our nation, with most of it either going unreported or buried along with those who died. A must watch even if it is heartwrenching, focusing on a young boy called Pariyan who is a law student but faces discrimination every single day.
96
When a movie is based on a day's event and follows the plot closely, every minute counts. Such movies are rarely translated well on to screens and this time, Tamil cinema has done it albeit with a few fluke moves. Direction by C Prem Kumar is swell and makes us reminiscence the days of his earlier blockbuster with Sethupathy, 'Naduvula Konjam Pakkatha Kanom'. If the movie were to be acclaimed in any way it would purely be for the extraordinary performances of each and every one in the movie. The casting gets major brownie points for working together like a well oiled machine so much so that, not even one person who had screen time seems out of place. Viewers are definitely left rooting for at least one of the leads bagging a National Award for the year. Overall a roller-coaster of a film but unless one has been in over-the-top-I-will-die-for-you-type-of-romance, one cannot relate, at all!
Raatchasan
When one has to think about thriller movies in Tamil cinema, we're often left disappointed. Very few left an inedible mark on us. However, Raatchasan is quite the example of what good writing, an intriguing storyline, and not biting off more than you can chew can work out. The film is about a killer on the lose and how the mystery is solved, with a very Hitchcockian flavour to it. The music leaves you with goosebumps and the unexpected twists make you gasp. The film was this year's dark horse and the reveal at the end only made the movie way better.
Vada Chennai
A gangster drama at best with a brilliant casting, Vada Chennai took years to come out. But when it did, the film received a wave of applause for its different way of storytelling and the performances by each character. Although Dhanush usually foreshadows the rest of the cast in most of his movies, this film has the supporting cast really stand out in an interwoven plot that relies heavily on performances. One of the plus points of the film is its showcase of the complex life lifestyle of dwellers of North Madras and the nuances of life there. Overall, this Vertimaaran filmis one for the keeper!
Kaatrin Mozhi
If Tumhari Sulu came naturally to Vidya Balan, Kaatrin Mozhi has Jyothika struggling in parts but holding it on her own in plenty of places. Vijayalakshmi or 'Viji' is a housewife who dotes on her husband and son, and knows how to have fun. She talks to herself, sings to herself, and tries to make merry while performing the most mundane activities. But that doesn't mean she isn't meant to be taken seriously. Kaatrin Mozhi, headlined by someone like Jyothika, is still a good sign for Kollywood. That actresses are being taken seriously enough to star in a film entirely on their shoulders. It's a sign that we need more female leads who are comfortable doing it all by themselves, who are appreciated by the audience, and encouraged by filmmakers to make more films from the perspective of a woman – an everyday, ordinary woman, who, much like Viji, tries to cover her double-chin, quarrels with her siblings and yet, embraces her imperfections and loves herself for it.
Kanaa
If cricket is the soul of our country, don't forget farming is its backbone. This is what Kanaa is all about. Directed by Arunraja Kamaraj, this sports drama has parallel storylines on women empowerment and the need to preserve agriculture, both told in an entertaining and engaging way. The strength of Kanaa is Aishwarya Rajesh, who literally breathes life into Kousi Murugesan, a woman with big dreams from a remote village. With Kanna, she has elevated herself into a mature actress for whom her character matters. All credits to lyricist-turned-filmmaker Arunraja Kamaraj for having done a decent job in his debut venture. The cricket match sequences are shot close to reality and the background score has supported the movie quite well. Three cheers to music director Dhibu Ninan Thomas. Although you hear slight traces of Dangal theme music in the background music, Dhibu has somehow managed to make it sound different.