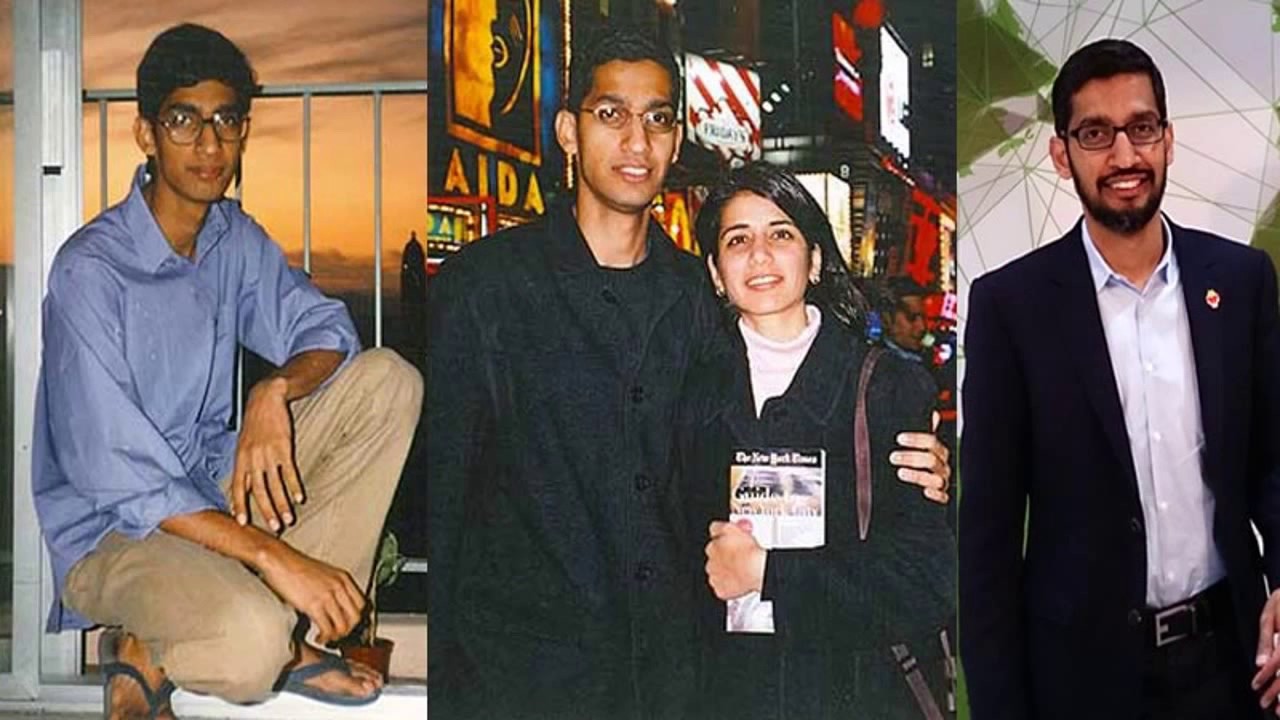 It was when he was in college – Indian Institute of Technology (IIT), Kharagpur to be precise, that he met his future wife, Anjali. He was pursuing a degree in Metallurgical Engineering. They were from the same batch and Anjali was his classmate.
Initially, the duo were just friends. They kept it that way for a very long time, as they seemed to enjoy each other's friendship and companionship.
Gradually, as they spent more and more time together as friends, they realized that certain feelings had developed in their hearts. When they entered their final year of engineering, Sundar proposed to Anjali and she said yes!
Pichai recalled how difficult it was without smartphones, to call her from Sarojini Naidu Hall, the only women's hostel in the college.
He said,"I met Anjali at IIT-K and she was my classmate. Just to go get someone at the girl's hostel, you had to walk in the front and request someone to call them. And they'd go in and loudly say – Anjali, Sundar is here. It wasn't exactly a pleasant experience."
After college got over, things weren't so rosy! Sundar had to leave for the USA to study further. Anjali meanwhile, was in India, and because Sundar was not very financially independent then, the two could not talk to each other. Sundar and Anjali did not speak to each other for 6 long months! But, did that take away from their relationship? Of course not!
In fact, staying away for such a long time brought them closer to each other. Absence does make the heart grow fonder!