Director: M Saravanan
Cast: Trisha, Anaswara Rajan
When we try to analyze the representation of women in Cinema, we also analyze how films led by a male lead are unrealistic and exaggerated. For example, it is still very unrealistic when a hero beats ten gundas just because he is a 'hero', even though this has been portrayed time and again in Tamil cinema. So, imagine when a film led by a woman character makes the same mistake. Well, Raangi felt like a pseudo-feminist film made with the purpose of juxtaposing a 'heroine' in the place of a 'hero'. 
The film revolves around the character Thayalnayagi (Trisha) a reporter at an online media house. She comes in contact with a terrorist in Tunisia through Facebook. How she handles the situation when the government gets involved, forms the crux of the story. 
First off, as mentioned above, Thayalnayagi's character arc was not justified at all. She is established as a super bold and courageous reporter who doesn't fear anyone or anything. We however have no backstory to understand where her bravery comes from. The character rides a Royal Enfield bike, wears plaid shirts and pants, and bashes men left right, and center. All of these feel exaggerated, and as a bad attempt to portray feminism. Yes, we need films that are led by women. No, we don't need films that show the so-called qualities of a feminist/modern woman.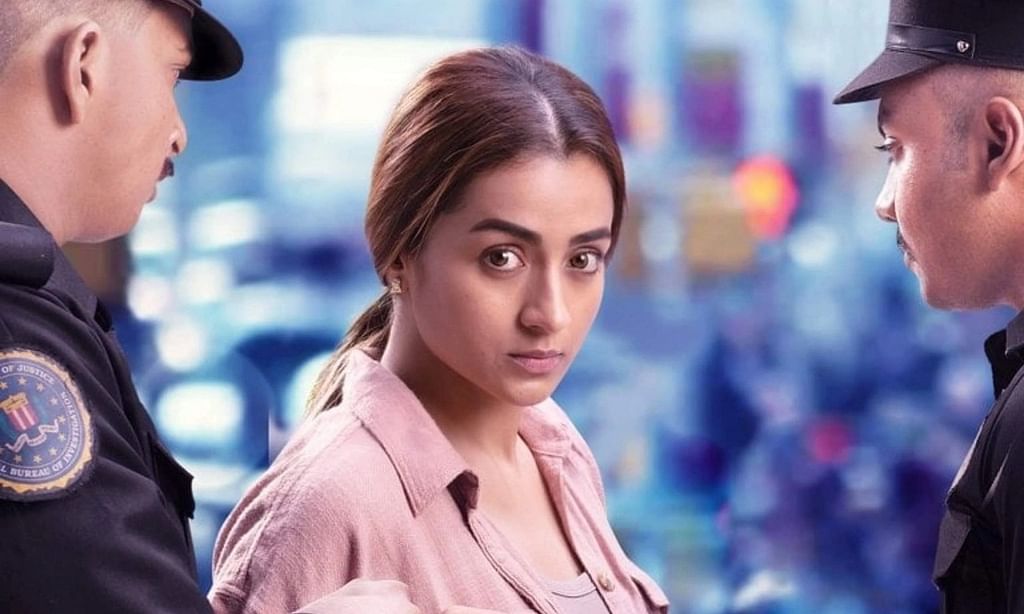 Secondly, just because she's the 'Heroine' of the film, she is made to speak punch dialogues throughout. Initially, it feels like a win to see a woman speak those dialogues. But as the movie proceeds forward, it gets annoying and we just get intolerant. This is because the punch dialogues are all written poorly and come out as advice to the audience. As this advice is on literally all topics and ideologies under the roof, some of which are extremely flawed. 
Coming to ideologies, the film tries to convey something, but fails miserably. End of the day, we walk out of the theatre asking the question "why?". Some ideologies that they tried to convey are also flawed. For example, through a long monologue, Thayalnayagi tries to justify extremism and terrorism, something that should never be justified. Similarly, the same Thayalnayagi who schools men against lusting for a minor girl falls in love with a minor boy. The film's flawed ideology is its biggest hole in the boat. 
The logic was another problem the movie faced at every injunction. The first half seemed bearable and decently logical. However, the second half was so illogical, that it insulted the skills and thinking of a journalist. Being a journalist, Thayalnayagi doesn't think twice before giving her exact address details to a terrorist. Similarly, even after knowing that her niece is in trouble, she doesn't hesitate to upload her photo once again on the social media platform. The character's defense is either that she would do anything for news, or that she does not fear to take risks. Both of which seemed completely illogical.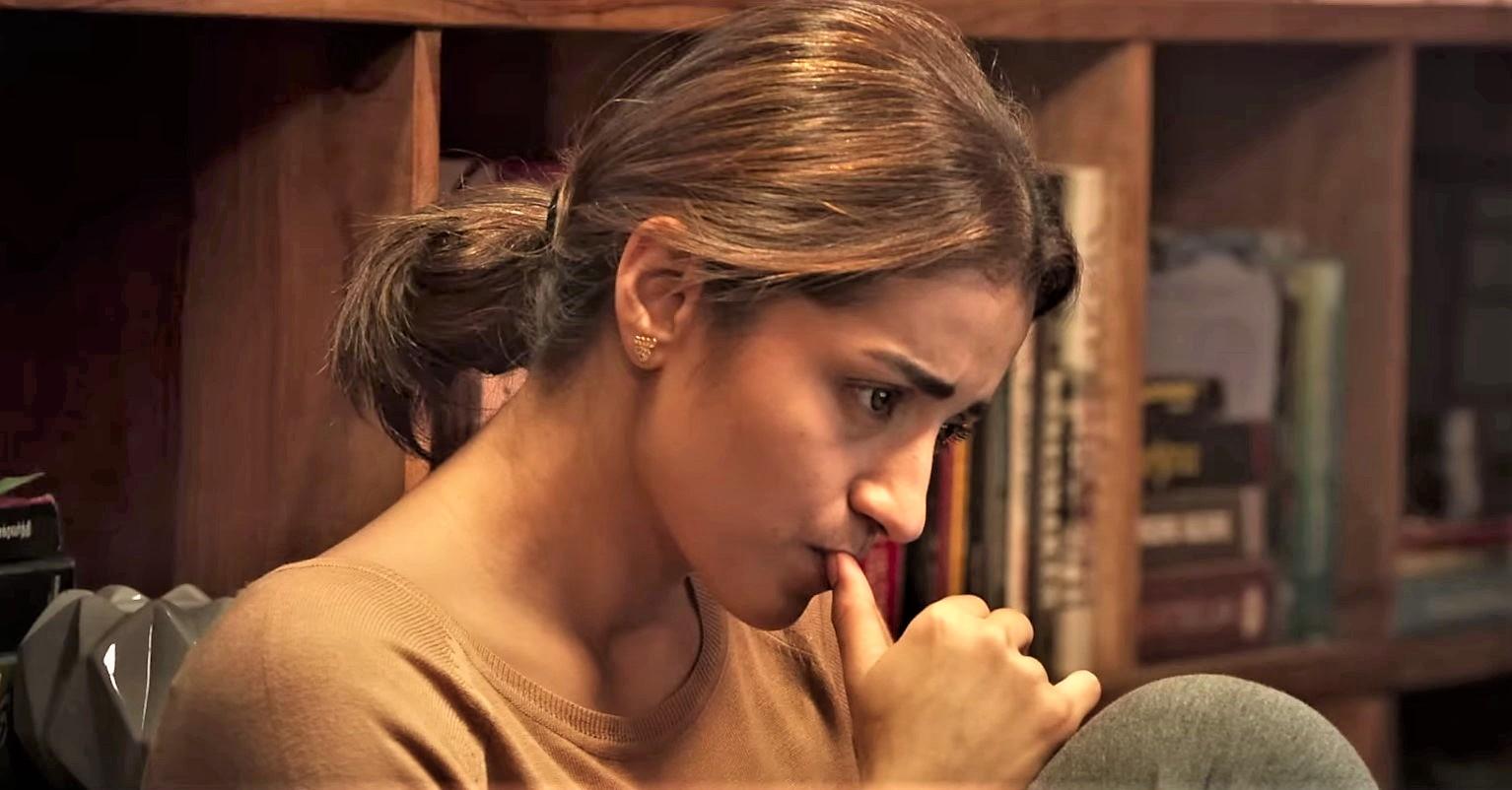 If there is a saving factor, it would be Trisha's onscreen presence. Her dialogue lip-sync could have been so much better considering the numerous punch dialogues she orated throughout. Still, she was fun to see as a lead in the film. Definitely, Raangi is a downfall for the actor after doing films like Ponniyin Selvan this year. 
Raangi basically has done us all wrong with an unnecessary storyline. We really don't understand the purpose of the film even after its completion. It gets extremely tiresome even though the movie only lasts 120 minutes. A bad end to this year, Raangi is definitely a film you should think twice before watching. 
Rating: 1.5/5
Verdict: Watch Raangi only if you want to watch an illogical film that promotes more misogyny than feminism.