By Humsika J
For years together, a single female voice would remain throughout the album in many movies. This way, fans associated singers with the actors and many singers went on to become dubbing artists as well. However, these voices weren't very inclusive. The industry included various singers but the voices were all high pitched and shrill. This portrays the stereotypical woman and what a man believes an ideal woman possesses. Most of the times, the songs were set in the pitch which is comfortable for a man and the lady vocalist had to strain in order to reach the higher notes. 
 Deep voices were often used in seductive songs or item songs and this further engrained the fact that an ideal woman doesn't possess a low pitched voice. The stereotype was used in many songs in the industry but today, we are slowly moving towards a more accepting space. 
Here are a few songs in which the deep voices broke records:
Vaseegara from Minnale
Bombay Jayashri and Harris Jayaraj have been a magical duo: be it Ondra Renda from Kaakha Kaakha, Mudher Kanave from Manjunu or Paartha Mudhal Naale from Vettaiyaadu Vilaiyaadu. Vaseegara was a chartbuster back in the day and even teenagers today jam to this song. The song is a perfect blend of passion and love. This is probably what they call pitch perfect. Bombay Jayashri's lullaby for little Pi put the entire world to deep sleep and reached the Oscars as well. It just goes to prove that a deep voice doesn't necessarily mean just lust and can translate into various emotions. 
       2.Hey Goodbye Nanba from Aaytha Ezhuthu
Sunitha Sarathy's voice has always been considered to have a western touch and because of this, her discography is filled with songs which were for girls from the town and city. Hey Goodbye Nanba, in a way, broke a stereotype of the lead lady possessing a husky voice and it became a part of the movie's narrative to showcase the bold character of Meera(Trisha). Though there were hardly 8 lines in the song, the variations brought by the singer made listeners get hooked to the song. 
           3. Sarigame from Boys 
Vasundhara Das is the most versatile artist of the 2000s. She never settled for mediocrity in any field. From Shakalaka Baby to Machakaari, she stole the breath of all music lovers. Her voice always carried a unique tone and style which complemented the genre of the song and the co-singer. Sarigame was the youth anthem of the early 2000s, it brought in a new flavour of music and made new voices familiar. It would be great to see a comeback of Das in the industry!
            4 . Happy New Year from Kuruvi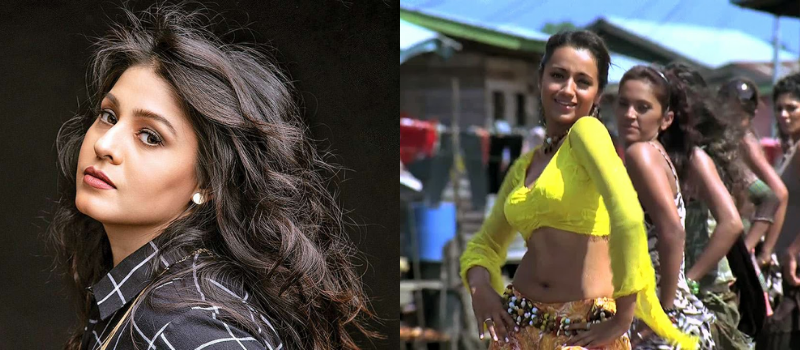 Sunidhi Chauhan is known for her power-packed and bold voice. The song was an explosion of energy bombs from Sunidhi and Yogi B. Sunidhi not only rocked the north but created a trademark in most indian music industries. Just like Shreya Ghoshal, she ensures that each word is pronounced the right way though she doesn't know the language. A perfect performer from Shalala to Enga Annan, we must say. 'Thana ne thanda naane' is the latest trend on Instagram reels and it is winning hearts for sure. 
         5.Sattru Munbu from Neethane En Ponvasantham
Ramya NSK has a very different style of singing. She struggled her way into the industry though she has an influential background. The song from NEP celebrated the heartbreak of a woman, which is often a forgotten concept in many movies. The song was a new take on Raja's music and was celebrated as something fresh and new for Gen Z.
       6.Kathadi pola from Maayavi
Kalpana has appeared in many singing reality shows but her discography deserves all the fame she has. The singer has worked with many legends like MS Viswanathan, Ilaiyaraaja, AR Rahman, SP Balasubramaniam and KS Chitra. Though she has a strong voice, her voice has a folk touch to it making it closer to the indian tones. Kathadi pola was an audio visual treat with a gripping tune and memorable choreography.
          7.Enga Pona Raasa from Maryan
Shakthisree Gopalan has created a genre for herself in the industry. Her soulful melodies like Nenjukkule or firecracker songs like Bhoomi Bhoomi keep the audience yearning for more. Enga Pona Raasa has a beautiful story of being the fastest composition in the album of Maryan with the backing of Keba Jermiah's guitar. The best part of the song must be the humming and the octave change which leaves the listener speechless. 
      8. Who's the Hero from Manmadhan Ambu
Andrea is an all-rounder who has surprised her fans with stellar performances as an actor and headbang-worthy songs as a singer. It's interesting to see that many define the western genre with 'Who's the Hero' and it still sounds loud and fresh. 'Idhu Varai' from Goa was a complete game changer in her career and the song was so liberating as it showcased a woman expressing her love. 
       9.Un Vizhigalil from Maan Karate
Shruti Haasan has given lilting tracks like Kannazhaga and concert jams like Vaanam Elai. Her most praiseworthy piece was the small portion from the 'Semmozhi' anthem. 'Un Vizhigalil' , though being a duet, was a one-woman show of Shruti with her harmonies and crescendos. 
       10. Malai Mangum Neram from Rowthiram
Ranina Reddy isn't essentially a low-pitched singer but she recalled in a reality show that the music director played the track and wanted her to sing in a low-pitch. She said that she was terrified but she was convinced and motivated by the composer that she can sing it for sure. The song is a romantic number and it brought a new flavour of romance like the flame of a candle.
While the industry seems to be more inclusive today, directors still prefer these voices for the characters which are often perceived as 'rebels' or the ones who don't fit in to be the 'ideal woman'. The idea however should come from the way directors write scripts, provide dimension to characters and create love stories with equality. That is when all the other elements will fall in place. With albums and originals coming in the digital space, many singers have the opportunity to explore and get discovered. This is the time for change, this is the time for inclusivity.