Back in the 50s and 60s, Savitri was nothing short of a celluloid queen reigning the industry with her noteworthy performances in Telugu and Tamil cinema. From her whirlwind romance with her co-star and later husband Gemini Ganesan, Savitri continues to be regarded as an actress to look up to, with her work and beauty speaking volumes decades later.
However, little did everybody know that she led quite a turbulent life which ended in tragedy. With Keerthy Suresh all set to play the late actress in Nadigaiyar Thilagam, we bring to you a quick list of facts you probably didn't know about Savitri.
A difficult beginning:
Savitri's father died when she was only six months old. She was brought up at her uncle and aunt's place along with her mother and siblings. More than studies, she participated in several dance and talent competitions as a young child.
Acting inspirations at 12: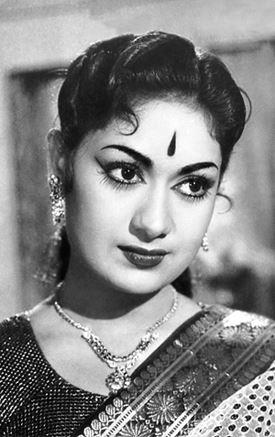 She was only 12-years-old when she moved to Madras in order to seek acting opportunities. Contrary to most superstars, she couldn't find work that easily. Almost close to giving up, it was in 1950 she was cast in Samsaram. Initially a lead role, she was then given a minor speaking role.
Proper lead role debut:
After starring in minor roles in Roopavati and Patala Bhairavi, Savitri got her big break in the Telugu film Pelli Chesi Choodu in 1952. The film had her essay a strong role centred around the issue of the dowry system in India. The film was also remade twice, as Maduve Madi Nodu (1965) in Kannada and Shaadi Ke Baad (1972).
Bollywood career:
While she was mostly known for her Telugu and Tamil films, having starred with stalwarts of that era, Savitri did five Hindi films namely  Bahut Din Huye, Ghar Basake Dekho, Apne Huye Paraye, Balaram Shri Krishna and Ganga Ki Lahren. 
Solo Malayalam film:
Savitri's only Malayalam film was Chuzhi that released in 1973. She played an intense role in the film, where she plays an alcoholic mother who, in a drunken stupor, sleeps with her daughter's beau and gets pregnant. More than her performance, it was MS  Baburaj's music that won praises.
Singing career: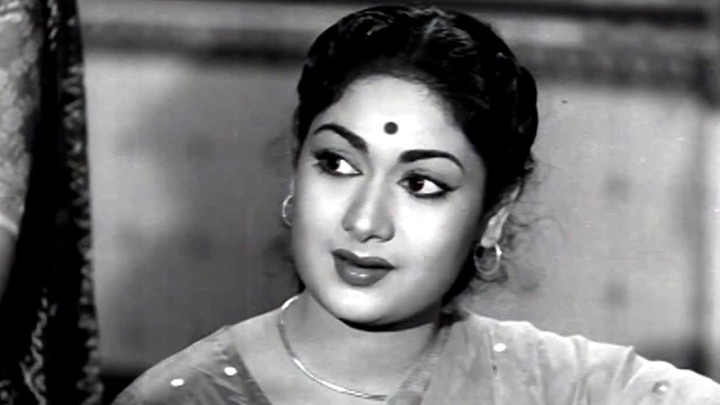 Apart from acting and dancing, Savitri was known for her mellifluous voice. She is best known for lending her voice for the song 'Sundari Neevanti' from Mayabazar, 'Rangu Rangula Sila' from Navarathri (1966) and Neevevaro from Annapurna (1960).
Troubled love life:
Gemini Ganesan was already married when he met Savitri, and they got married in secrecy.  The couple had two children — a daughter and a son. It's believed that Gemini Ganesan continued to have affairs, leaving her heartbroken.
Dealing with depression and alcoholism: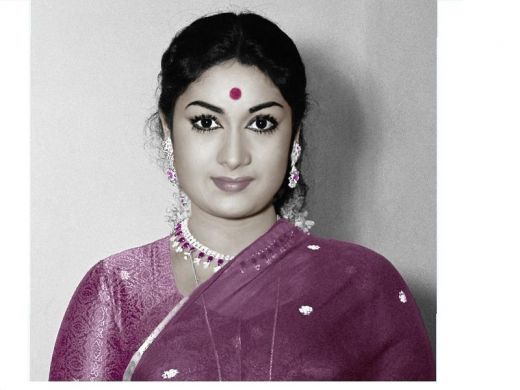 Owing to personal problems, Savitri took to alcohol.  She had been an alcoholic for many years, drinking heavily in 1969 which lead to her developing diabetes and high blood pressure. She finally succumbed to her disease at 46, after being in a coma for 19 months.
Biopic:
Keerthy Suresh plays the title role, Dulquer Salmaan plays Gemini Ganesan. Samantha Akkineni plays journalist Madhuravani, while Vijay Deverakonda plays a photographer named Vijay Antony. The cast also includes Prakash Raj as Aluri Chakrapani, Mohan Babu as SV Ranga Rao and Naga Chaitanya as Akkineni Nageswara Rao. The Tamil version of the film releases on May 11.