In a scene in Natchathiram Nagargiradhu, the entire theatre troupe discusses which Caste name to bring in when speaking about the problems of the caste system and its effects on Love. Rene (Dushara Vijayan) suggests that they should use real caste names as they have nobody to fear. Ranjith's Natchathiram Nagargirathu also sees no fear as he goes the whole nine yards to convey his ideas about caste and love. 
The movie revolves around a bunch of characters who all come together as a theatre troupe. The master Subeer (Regin Rose) decides to put up a play about Love and its various interpretations. While the play develops with caste-related interpretations of love, we witness how various characters in the drama troupe interpret love. As the movie does not follow a single narrative, this is all the movie is about. 
The movie majorly deals with two themes, i.e., Caste and Love. Ranjith intertwines these two and has made the movie a message or rather a deep thought into the entire caste system and its interference with love. The movie has equal representations of various genders, forms of love as well as 'castes'.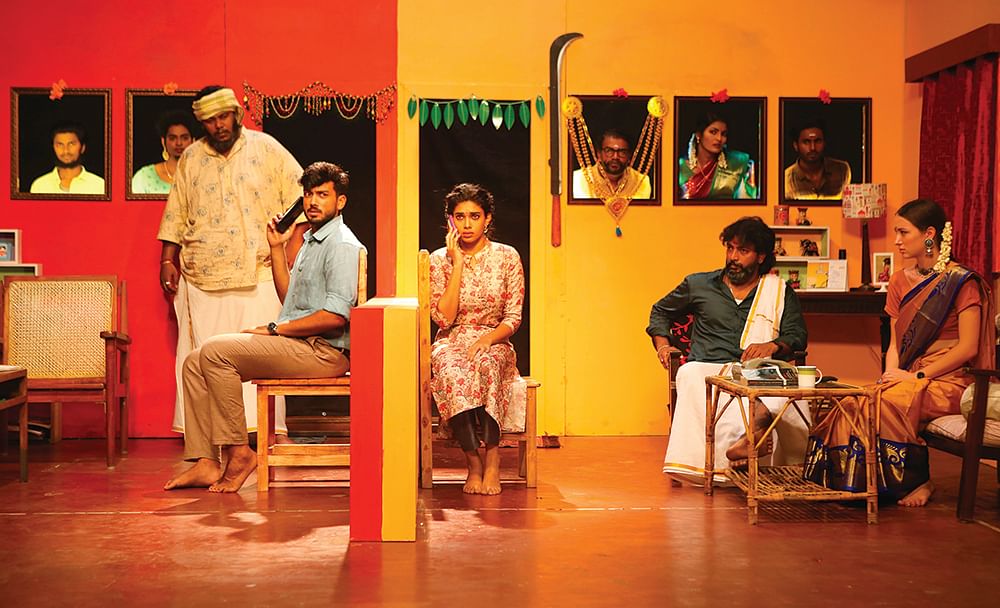 For once, the director has decided not to stick to a narrative. It has been a long time since a mainstream director in Tamil Cinema made a film with a different outlook. The movie does not go into detail. For example, we are shown Iniyan (Kalidas Jayaram) and Rene's (Dushara Vijayan) love story. But we are not made aware of the timeline or where they met. Somehow, we are not affected by these incomplete facts, as they are unnecessary for us to enjoy the film. 
The movie's essence is conveyed through the communion of theatre. Many messages are just made to be understood with setting and lighting, and sometimes even expressions. For instance, Rene laughs out loud on several occasions, which also becomes annoying sometimes. But she later explains that she wants to be that loud woman because of what she has faced all her life due to her caste identity. 
As this movie travels without a linear narrative, it heavily relies upon performances. Ranjith's ideologies are ascertained by the character 'Rene' played by Dushara Vijayan. She has truly proven that she is not only a Mariyammal and that she can very much be a Rene. Kalaiyarasan's character arc as Arjun is interesting given that he is the conservative homophobic at the beginning of the film. He eventually changes his attitude and beliefs almost like telling the audience to change theirs' too. 
Kalidas Jayaram has given a refreshing performance in this film, unlike in his previous roles. He has indeed fared very well as a theatre artist. Charles Vinoth, Regin Rose, and Hari Krishnan amongst others shine in their theatrical depictions. Ranjith boldly introduces Shabbeer Kallarakkal in the end, a villain who represents the entire conservative society. This character does not even have a name in the movie and is just introduced to symbolically convey the message.
Given that this movie is based on theatre, Lighting has played a huge and significant role. The lighting in various scenes conveys different kinds of emotions. For example, Arjun hesitates to talk to Rene after a discomforting situation between them. Rene calls Arjun out and opens the door, and the darkroom immediately gets illuminated. Similarly, the songs composed by Tenma are also made to suit the theatrical setup. 'Kadhalar' envisions the entire movie's message in one go. 
The only problem with the film is its length. As it moves like a soliloquy, the movie is extremely slow. For an audience that is used to watching fast-paced commercial cinema, this movie is a tough watch. They may also not understand the non-linear narrative of the film and may therefore find no story in it. Basically, this movie is not exactly made for all audiences.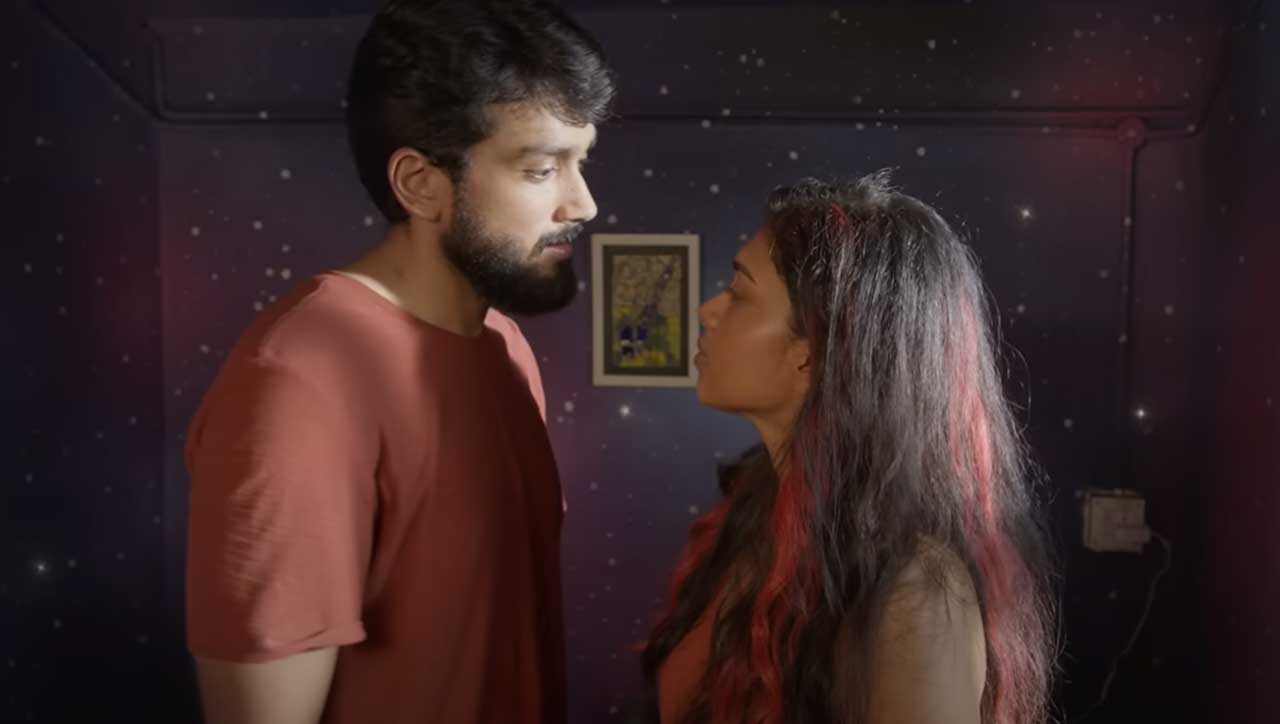 Natchathiram Nagargiradhu tries to convey the same old message about caste, love, and honor killing. The way Pa Ranjith puts it is what makes it different. His bold experimentation with this type of Cinema is also worth appreciation. However, it may also be seen as an attempt to establish his political stance or his "political correctness" as said in the film.