Cast: Pradeep Ranganathan, Ivana, Sathiyaraj, Radhikaa Sarathkumar, Raveena Ravi, Yogi Babu
Director: Pradeep Ranganathan
When Pradeep first announced that he was going to make his short film 'Appa Lock' into a full-length feature film, 'Love Today', we all thought he was banking on Vijay's 1997 hit for name and fame. However, Pradeep's new-age Love Today really portrays the realities of contemporary relationships. The movie has not one, but several important messages, all conveyed in a non-preachy and enjoyable manner. 
The trailer set a clear premise for what the story could possibly be. Nikitha's (Ivana) father demands that she exchanges her phone with that of her lover Uthaman Pradeep (Pradeep) for 24 hours in order for him to accept their alliance. What happens when the couple unlocks each other's phones and finds the darkest secrets about each other? That's for you to find out in the theatres. 
A small one-liner has been beautifully blown up into a full-length feature film. Pradeep avoids unnecessary details and cliche setups. For example, he could have easily dived deep into a song cussing and disrespecting women when he finds that his girlfriend is still in touch with her ex. Smartly enough, Pradeep has steered clear of such stereotypical commercial elements.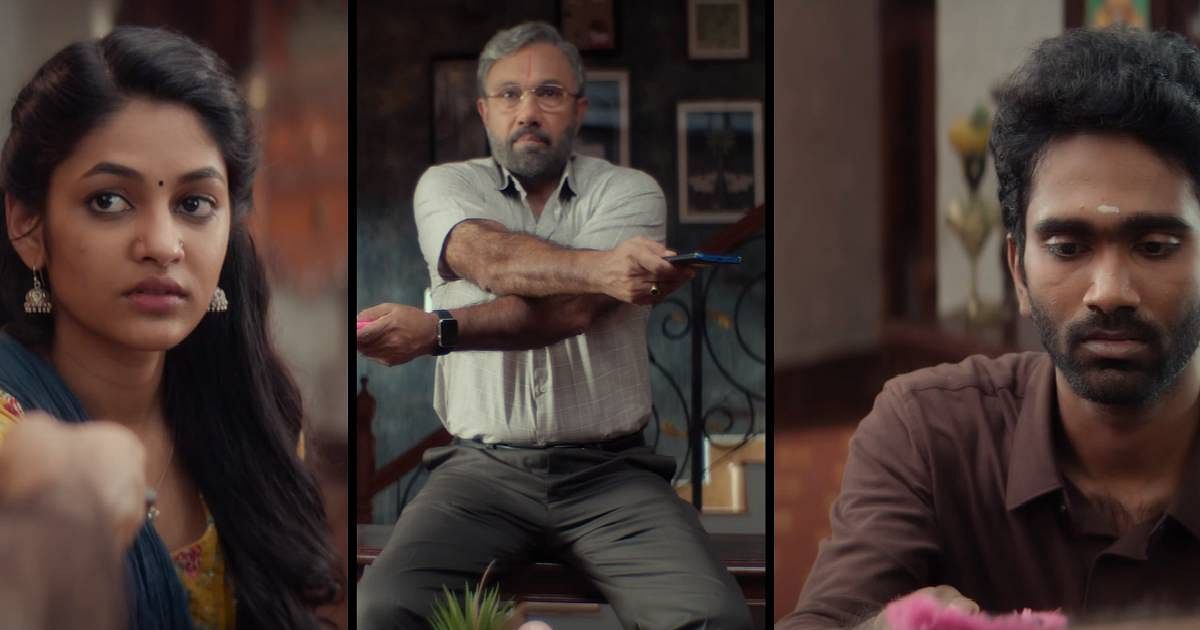 When Pradeep introduces himself as Uthaman Pradeep, we are reminded of Yugi Sethu (also called Uthaman) from Anbe Sivam. We already know that somewhere he will not live up to his name. All the characters are flawed, including the father (Sathyaraj) who apologizes to his daughter for not trusting her himself. We, therefore, know that Pradeep and Nikitha are characters in real-life and not just far-fetched fictional characters, and thus we relate more to the concept.
Another reason why the movie was not monotonous is that it had secondary stories with equally important messages. We see glimpses of Pradeep's childhood, which he has inserted here and there to convey a beautiful metaphor. Similarly, we also see a secondary track betweenPradeep's sister Divya (Raveena Ravi) and Yogi (Yogi Babu) who are engaged to each other. If the movie only focused on the two protagonists, then maybe, it would not have been as entertaining as it is now. 
Ivana is a new-found actress who is surely here to stay. She portrays a variety of expressions at apt moments, and her climax performance is surely worth a mention. Pradeep has really proved himself as a filmmaker. But as a debutante actor, he still has a long way to go. His performance was really entertaining, no doubt. But, he still has to learn the nuances of acting, especially emotional scenes. Sathyaraj and Radhikaa play important roles with versatility. Yogi Babu has given us a refreshing performance in the film, along with Raveena Ravi, who should be seen more frequently onscreen henceforth.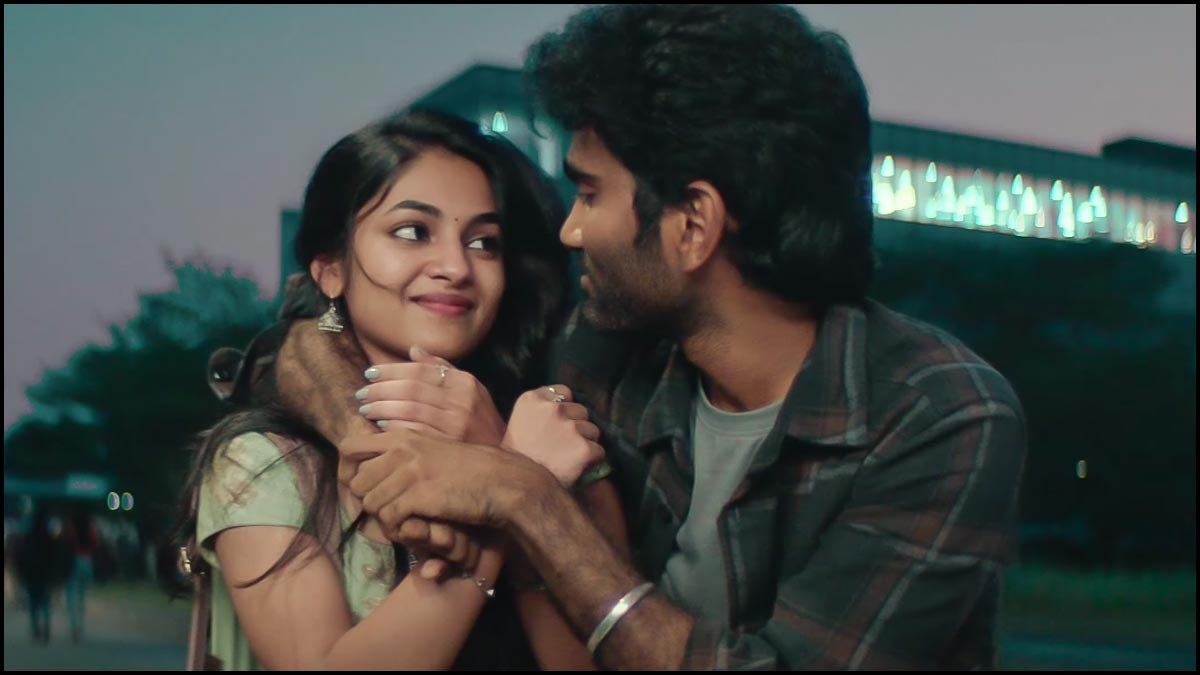 The movie also captivates the audience with visual elements and music. Oftentimes, Yuvan has just kept the background score calm with the sounds of a phone vibrating. It works perfectly, as you expect things to go upside down because of the phone. Visually, the scene where Pradeep logs into Nikitha's Instagram was the best showcased. A Dolly Zoom shot shows him diving deep into her Instagram world, and the effect makes you feel like he can't escape from it. All of these are added with the comical element, where he is sitting on a commode. This, along with the opening shot showing how a phone is manufactured, are the highlights of the film. 
Some of the comedy in the film could have been better, considering that Pradeep can do much better than slapstick comedy. But, as a package, the film has comedy, it has romance, drama, and sentiment. All of this, packaged with not one message, but plenty, on body-shaming, trust issues, cybercrime, and many more. The best way to make people understand a point is through a visual medium. Pradeep, with no doubt, has ensured that people receive the messages (not on their phones) crystal clear!
Rating: 4/5
Verdict: Watch this movie in theatres with your partner and get ready to exchange your phones!