'Love Today' fame Ivana and Harish Kalyan have been signed for Let's Get Married (LGM) which is being produced by Mahendra Singh Dhoni. This film marks his first venture as a producer.  The cast includes Actress Nadiya & Yogi Babu.
This movie was conceptualized by Sakshi Dhoni and is debutante director Ramesh Thamilmani's first movie.
With the recent unveiling of the motion poster and puja pictures Ivana and Harish have both started their shoot. Both the stars took to Instagram to post boomerangs and other selfies from the sets of LGM. This is Ivana's latest  after the 2022 hit 'Love Today' starring Pradeep Ranganathan. Check out the boomerangs Ivana shared to her Instagram.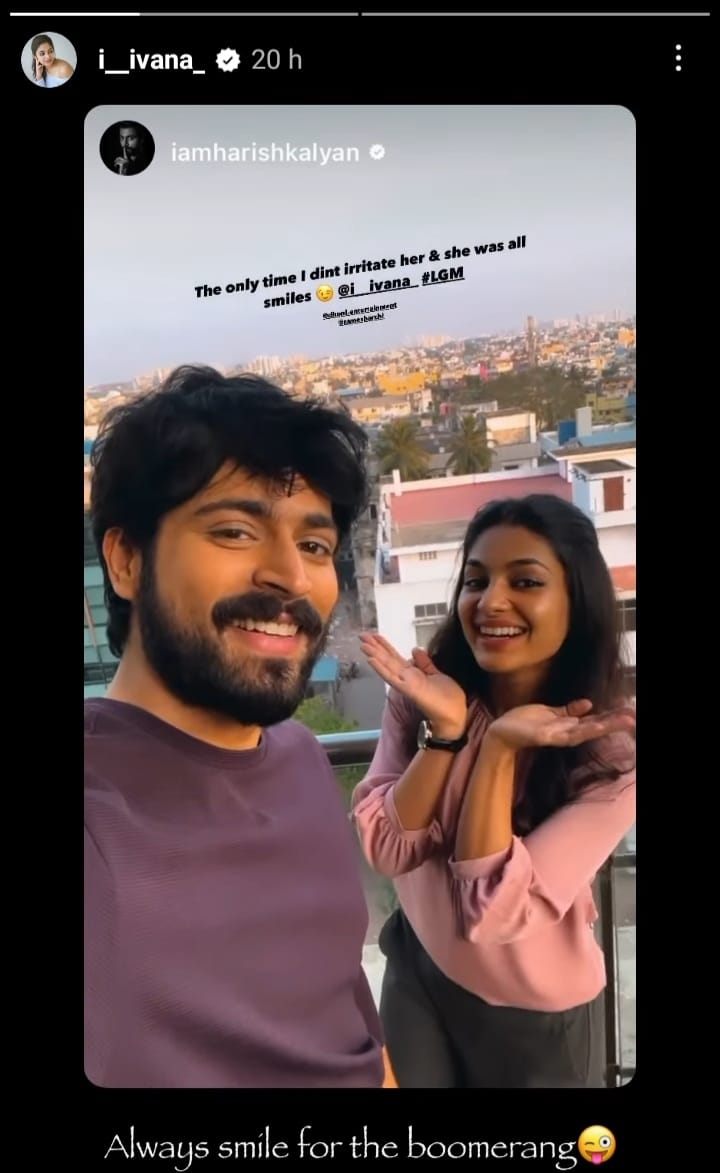 Since playing Nikitha on 'Love Today' Ivan has been busy with the shoot for 'LGM'.Actor Harish Kalyan who started his Tamil film career with Sindhu Samaveli and Aridhu Aridhu in 2010, claimed his fame through the popular Tamil reality show Bigg Boss, when he made an appearance as a wildcard contestant in the first season. He completed the entire season and ended up as the season's 4th runner-up. The actor then went on to do a number of films including Pyaar Prema Kaadhal, Ispade Raajavum Idhaya Raaniyum and Dharala Prabhu. On Dusshera While Harish Kalyan took a break to tie the knot with Narmada Udaykumar on the 28th of October in 2022. After 'Oh Manapenne' in 2021 this is Harish Kalyan's next film.