Director: Advait Chandan
Cast: Aamir Khan, Kareena Kapoor, Mona Singh, Naga Chaitanya 
Generally, a remake is compared to its original when one shares how good or bad the remake was. Laal Singh Chaddha is one such remake that is the lifetime dream of Aamir Khan. It is a movie that received 6 Oscar awards and many more such accolades. So, it being Aamir's dream to remake such a film is fair. However, we know that Forrest Gump was a really good film. The problem is that we may not be able to say the same about its Desi Copy. 
For the unversed, Laal Singh Chaddha revolves around a man with Low IQ who recollects his life to strangers, and narrates to them how he was found in the middle of key historical events. All he wants now is to be reunited with his childhood sweetheart, Rupa. The original movie is a warm one that revolves around the idea of 'Ignorance is Bliss'. However, we cannot say the same about the remake as the movie's aim was surely not ignorant. 
The original movie starts with the dialogue "Life is like a box of chocolates." Here, chocolates are interchanged with Pani Puri. While this part of the film was desified, there were so many other parts and shots that were just like the original. For example, when Forrest meets his son in the film, the latter will be seated on a couch made of pillows. The same setting is translated into this remake as well. Such minor details could have surely been changed in the film, when the director and the writers took effort to Indianise the concepts.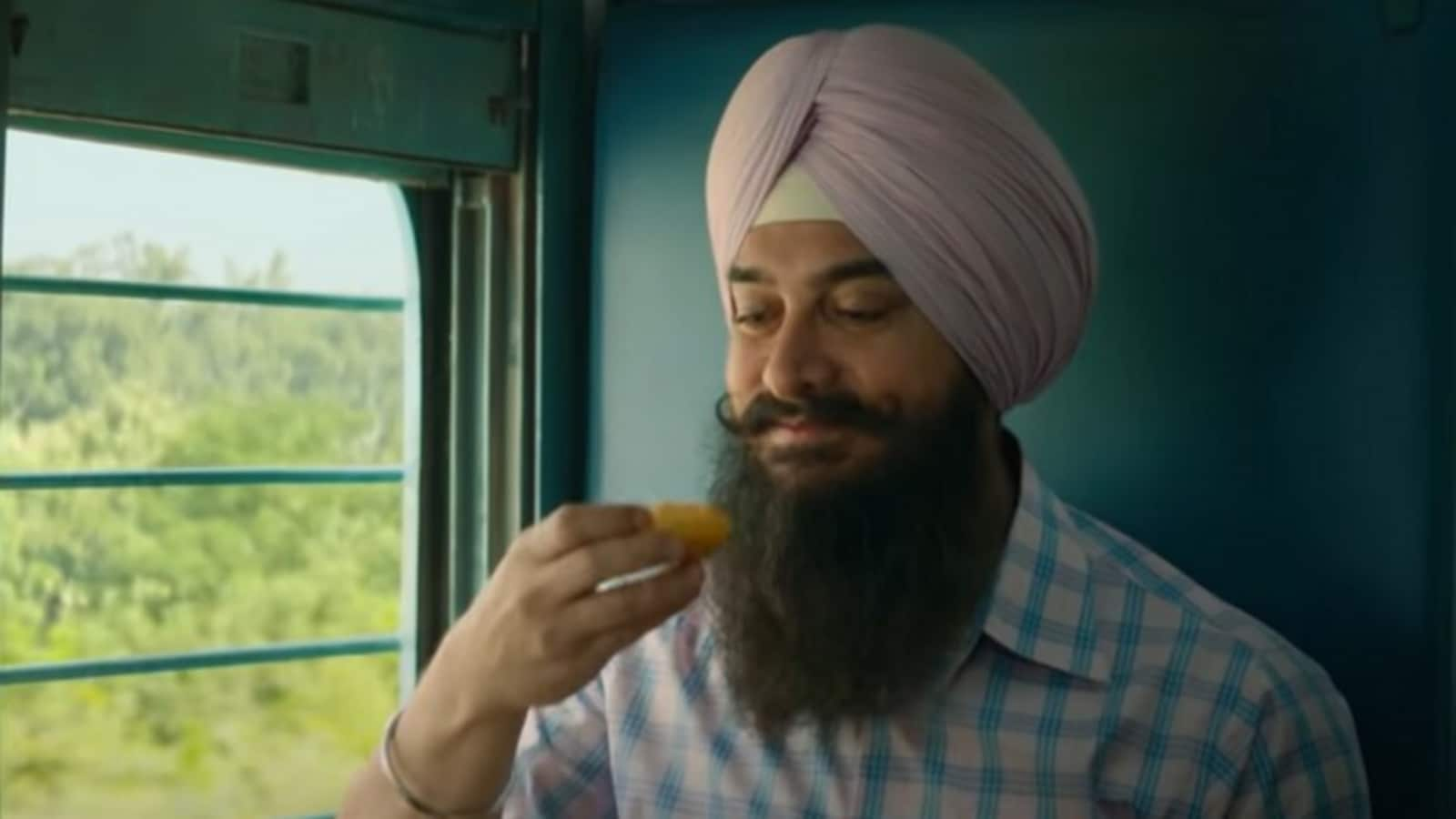 The historical events in this film are all political. It seemed like Aamir Khan subtly infused his political ideas into the film as historical events. Well, the timeline fits and the overall idea is unperturbed. But some changes from the original could have been avoided. For example, in the war Forrest saves his lieutenant who loses both legs. Here, Laal saves a terrorist from Pakistan and befriends him to later start a successful business with him. Well, the message may have been to spread the idea of peace, but glorifying a relationship with a terrorist could have surely been avoided. 
The screenplay moves pretty slowly. While watching Forrest Gump, the movie moves with ease, and makes you want to know what next. Here, we wait for the movie to pick up speed, as even the dialogues are not so engaging. The comedy also gets repetitive after a point. For instance, when Bala Raju (Naga Chaitanya) keeps repeating his family business as a joke, it kills the joke completely.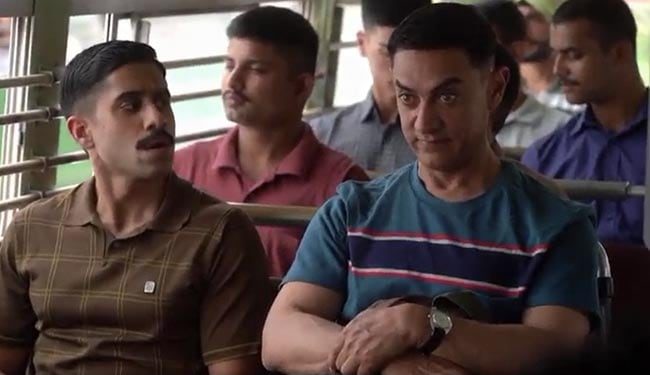 Aamir Khan is a talented actor, and is considered to be the perfect actor to reprise Tom Hanks' performance. In the beginning, Laal Singh Chaddha's performance is believable and enjoyable. But as the movie moves along, Aamir's mannerisms such as, speaking slowly, widening his cheeks for smiles and crooking his neck, and his dressing-sense with high-waisted pants and tucked in shirts, become dull and monotonous. In some instances, we are reminded of Aamir's PK performance, which makes us think what makes this movie different. 
The movie has strong supporting performances. Laal's mother played by Mona Singh who repeatedly tells her son that he is normal, and like any other person; Naga Chaitanya, who plays his Army friend and jokes about his 'Chaddi-Baniyan' business; and Kareena Kapoor who plays Laal's lover Rupa, have all made the story more real and relatable. 
In the original, Forrest's involvement in key historical events such as the Watergate Scandal and the Vietnam War, amuses the audience. But, Laal's presence amidst some Indian historical events like Operation Bluestar, Indira Gandhi's Assassination and the 1984 Sikh Massacres amongst others, fails to amaze or fascinate the audience. Due to this, the movie loses its magical flow.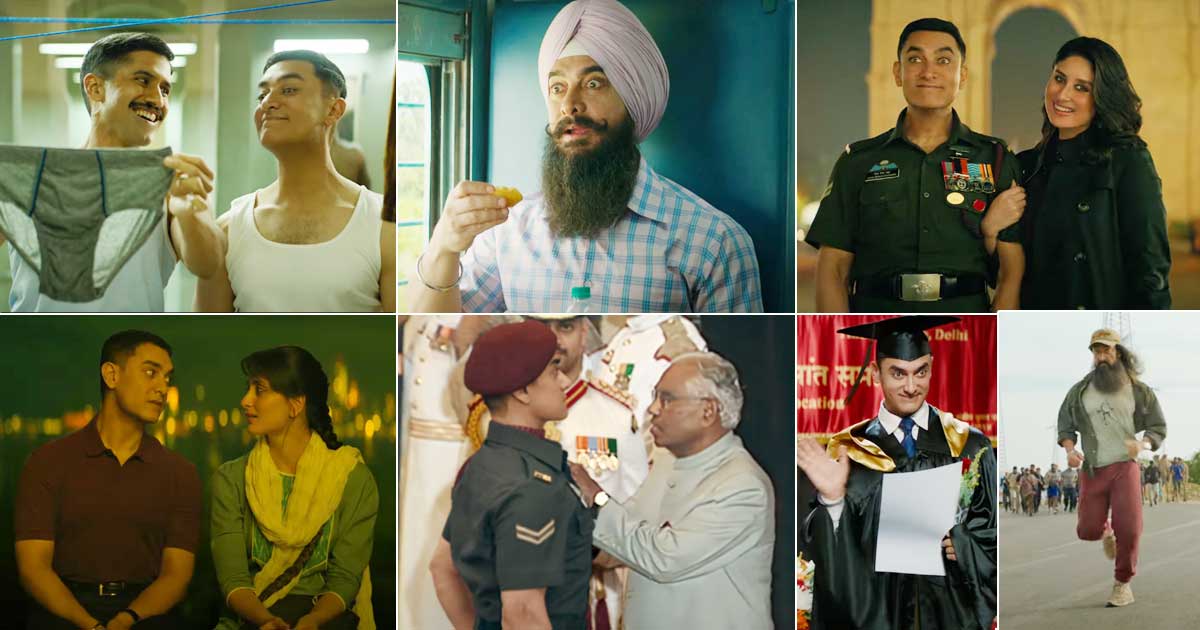 "Bhago Laal Bhago" is one memorable moment of the film. When Laal runs across the country, past the Himalayas and up to Kanyakumari, the scenic beauty of our country and Laal's confidence conveys a better feeling than the entire film managed to do. The real expressions of Laal only come out when he runs for 4 years across seasons and time. Then, when Laal proudly ties his turban to 'Ek Onkar' that runs in the background, we find a different Aamir Khan, which we wish could have been throughout the film. 
It is very rare that a remake is as good as, or better than the original. A remake is good enough when it manages to amuse the audience it is made for. Unfortunately, Laal Singh Chaddha would fail to amuse the Indian audience, even if it was not compared to the original. Remaking a 1994 film in 2022 for an Indian audience is not an easy task. But,  considering that this is Aamir Khan's dream film, and Atul Khulkarni and Advait Chandan's adaptation, the film did not meet its expectations. 
Rating: 2.5/5
Verdict: Watch it only if you want to know the Desi elements of Forrest Gump!