India's Nikhat Zareen has won the Women's World Boxing Championship in Turkey, becoming the fifth Indian woman to be crowned world champion. She won against Thailand's Jitpong Jutamas 5-0 in the flyweight division of the championship this Thursday. This win  would officially be India's first gold medal post Mary Kom's win in 2018. Kom has been a siz-time champion at the same tournament. Sarita Devi, Jenny RL and Lekha KC are other Indian Boxers to have win gold medals here.
At only 26, Nikhat Zareen, is already a dominant force inside the boxing ring and a strong role model outside.  Born in Nizamabad of Telangana, Nikhat entered this sport thanks to her father. During a casual walk with her father Nikhat crossed a boxing  field and asked her father why there are only boys in the class. "Girls don't have guts" replied her father.  Her passion for the sport started as a way to prove her father wrong. That girls are equally strong as boys and can fight. Initially trained by him, she was later mentored by IV Rao, and was initiated into the Sports Authority of India in Vishakhapatnam. In 2010, she earned her first title as 'Golden Best Boxer' at a national tournament in Erode. The following year, she claimed the gold medal at the AIBA Women's Junior & Youth World Boxing Championship in Turkey.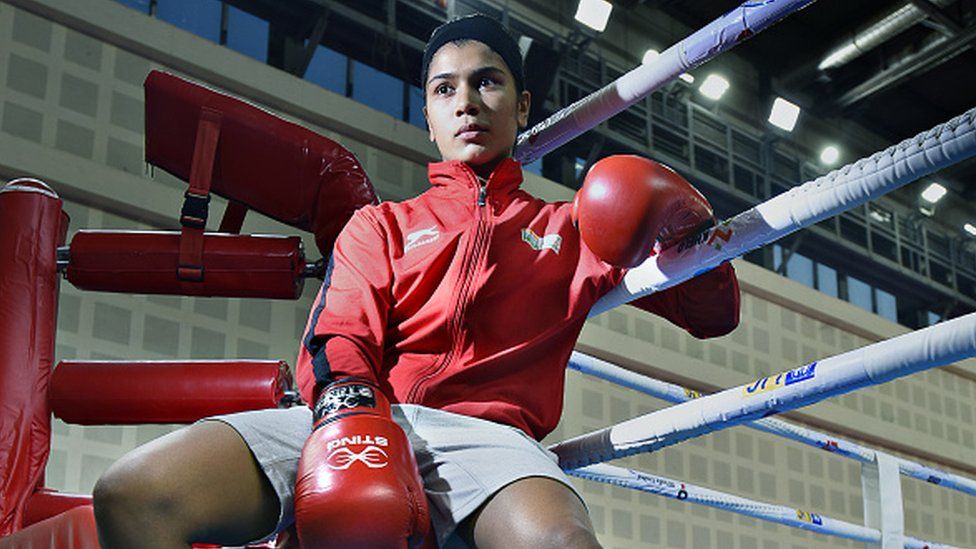 Her climb remained undeterred as she next brought home the silver medal from the Youth World Boxing Championship at Bulgaria in 2014, the same year that she also won gold at the Nations Cup International Boxing Tournament in Serbia. To commend her inner fire to prove herself and the nation in a challenging world of athletics JFW presented to Nikhat the award for Special Recognition in Sports.
Watch the full video below:
"I was so happy when I won my 1st national gold medal. I believe that when you have a dream, you can also have the ability to make it into a reality. So that's when I learned to just believe in myself and work hard." said Nihkat Zareen after her win.
"Winning a medal at the world's is always a dream and [that] Nikhat could achieve it so early is extremely commendable," said Ajay Singh, president of the Boxing Federation of India.
Zareen's has been trending in Twitter after PM Modi's tweet about that said,  "Nikhat Zareen has Made India Proud."
Our boxers have made us proud! Congratulations to @nikhat_zareen for a fantastic Gold medal win at the Women's World Boxing Championship. I also congratulate Manisha Moun and Parveen Hooda for their Bronze medals in the same competition. pic.twitter.com/dP7p59zQoS

— Narendra Modi (@narendramodi) May 19, 2022


"It was always my dream to be a trend on Twitter and to achieve something for my country at the world level is the biggest motivation," Nikhat said post her victory.
"My target was to win by a unanimous decision if possible as it could have gone either way in a split decision," she said in the post match press conference. "But the second round today was a split round. So I had to give it all in the third round and I am glad I could win." She also added that last two years have been hard due to the COVID-19 pandemic making her training further difficult.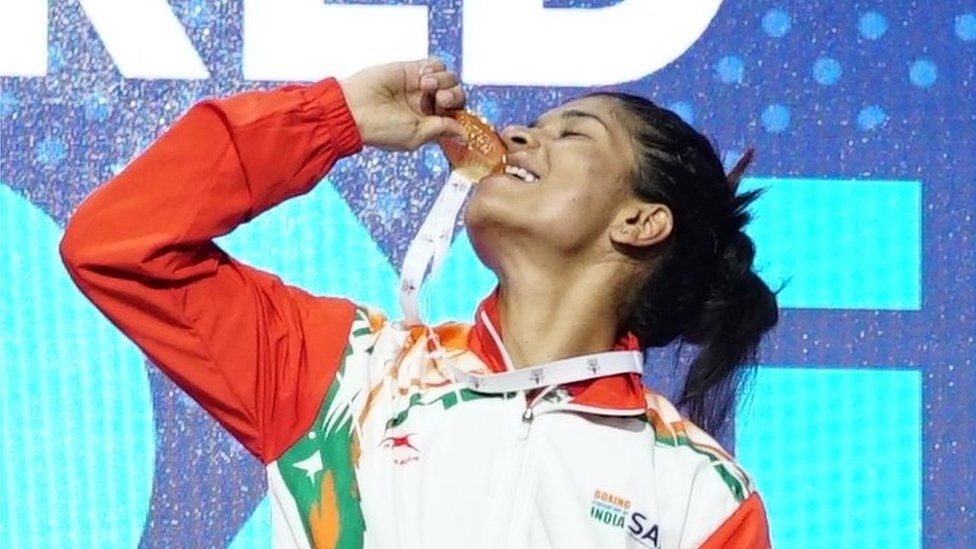 In 2021, Zareen lost to Mary Kom at the trials and failed to qualify for the Olympics. Since then, she says, she has focused on improving her game.
Zareen will now commence her training for the Commonwealth Games trials in which she will participate in the 50kg (110.2 lbs) category.