It was the year 2002, and a newbie Trisha made an outstanding entry into the film industry with Mounam Pesiyadhe, acting alongside Suriya. This was after she won the Miss Chennai title in 1999. 20 years down the lane, the actor is now a part of Ponniyin Selvan, the most awaited magnum opus of Mani Ratnam. Although 20 years have passed, there's one thing about Trisha. Her performances are evergreen and can be watched time and again.
Trisha rose to fame with movies like Lesa Lesa, Saamy and Enakku 20 Unakku 18. Eventually, with movies like Ghilli and Aayutha Ezhuthu, Trisha started creating a niche for herself, not only in Kollywood but also in Tollywood. Now, Trisha is the only actress in Kollywood who has sustained for 20 whole years, without taking a break or quitting the industry. Celebrating 20 years of an actor in the industry, here are 6 powerful and evergreen performances of Trisha.
1)The Romantic in Vinnaithaandi Varuvaayaa:
Undoubtedly, one iconic performance of Trisha is that of Jessie in Gautam Menon's Vinnaithaandi Varuvaya. Trisha's Jessie became so popular that young men started looking for Jessie in their lives too. With realistic acting and romantic expressions, Trisha turned the table as Jessie in the film. To date, Jessie is one of Trisha's most celebrated and loved performances in Kollywood.
2) The Daddy's Princess in Abhiyum Naanum:
Abhiyum Naanum is something different in Trisha's filmography as this was one strong role she played as a daughter. Trisha's Abhi was not only unique for her but also defined a good daughter role in Tamil cinema. To top it all off, the bonding between Prakash Raj and Trisha is completely unmissable. Abhiyum Naanum is surely every daddy's girls' favourite.
3) The Selfish Politician in Kodi: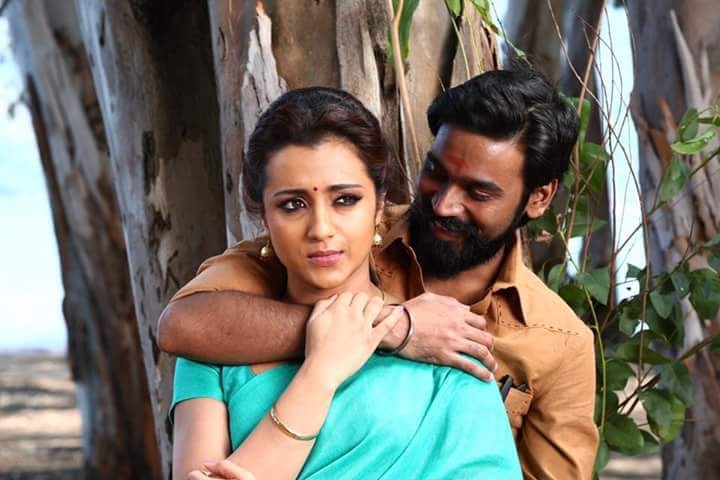 Trisha's Rudhra in Kodi is an unexpected villain role that took us all back in the theatres. With Rudhra, Trisha had a lot of potential to explore a strong and straightforward villain character. With her merciless looks and sly acting, Trisha's Rudhra won our hearts as a good villain. Kodi made all Trisha fans want another negative role for the actor.
4) The Graceful Dancer in Yennai Arindhal:
Hemanika in Yennai Arindhal made us all stop for a minute and adore the grace and elegance of Trisha. As a strong single mother, Trisha set an example for many women on how to hustle and be strong even as a single mother in a man's world. Her death in the film felt very personal for many watchers, as her character in the film was so relatable.
5) The Friend in Hey Jude:
In Hey Jude, Trisha's Crystal opened up a lot of avenues to talk about mental health. As a bipolar patient, Crystal intolerance, as well as love for Jude (Nivin Pauly), was performed quite brilliantly by Trisha. In Trisha's Malayalam debut, Crystal was a distinct character that we need to see more in South Cinema.
6) The School Crush in '96:
Out of Trisha's most recent performances, '96 is one that made audiences across age groups enjoy the performance. With a long lost school love story finding its way to a reunion, both Trisha as Janu and Vijay Sethupathi as Ram made the movie so much more relatable. Trisha's Janu is a character we all would have had an infatuation with as a teenager.