Suriya and Jyothika have been giving us a series of couple goals for a long time now. Suriya married Jyothika in the year 2006 and has been her confidante since then. Suriya and Jyothika first met on the sets of 'Poovellam Kettupaar' in the year 1999. It was during the shooting of 'Kaakha Kaakha', the love blossomed between the two and the announcement of their engagement was made.
Suriya and Jyothika are proud parents of two beautiful kids namely Diya (9) and Dev (6). When Jyothika made a comeback to the industry with her superhit movie '36 Vayadhinile', Suriya was the producer of the film. Her upcoming movie 'Magalir mattum' is also being produced by Suriya. Here is a throwback to 5 amazing movies where the couple sizzled onscreen as well: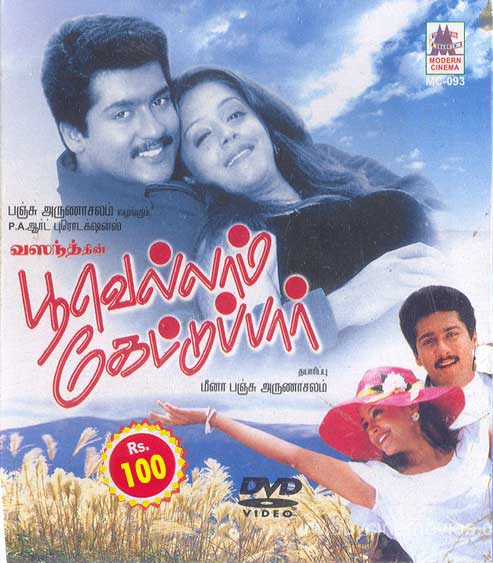 1. Poovellam Kettupaar: They were young and their onscreen pair up was absolutely amazing. The two looked so beautiful together that it was hard to take our eyes off their fresh blossoming romance. While the two would have just met and would be getting to know each other.