Now that we have successfully tackled the Covid-19 virus, people have once again started flocking to theatres in large numbers. Filmmakers are also releasing their films in theatres and then releasing them on OTT platforms at a later date, to cater to both kinds of audiences. Even as theatre owners are starting to make business, here are 5 films releasing this week in theatres! Choose your film and grab some popcorn!
Yashoda:
Starring Samantha and Varalaxmi Sarathkumar in lead roles, Yashoda is a Telugu-language science fiction action thriller film written-directed by Hari–Harish and produced by Sivalenka Krishna Prasad, under Sridevi Movies. It also stars Unni Mukundan, Divya Sripada and Murali Sharma in supporting roles. The trailer showed a young woman named Yashoda who decides to become a surrogate mother in exchange for money. However, she learns about illegal activities regarding surrogate mothers and decides to bring them to justice. Samantha's performance seems power-packed in the film. The movie revolves around Samantha's character 'Yashodha' and is all about her story. This Telugu movie is all set to release in theatres on Nov 11th. The film will also be available to watch in Tamil, Malayalam, Kannada and Hindi.
2. Driver Jamuna:
Directed by P Kinslin, Driver Jamuna is a Tamil Crime Thriller starring Aishwarya Rajesh in the lead role as a Driver called Jamuna. The movie also stars Sriranjini and Aadukalam Naren amongst many others. Comedian Abhishek Kumar and Aishwarya Rajesh's brother Manikanta also performed in the film. The movie surrounds around the life of Driver Jamuna. The trailer shows that she gets caught in criminal activity. The movie is most likely to show how she solves the conflict successfully. The movie is produced by SP Chowthari under the banner '18 Reels'. The film's music is composed by Ghibran while the cinematography is handled by Gokul Benoy. Edited by R Ramar, the film's art direction is done by Don Bala.
3. Mukundan Unni Associates:
Mukundan Unni Associates is an upcoming Indian Malayalam-language film directed by Abhinav Sunder Nayak featuring Vineeth Sreenivasan and Suraj Venjaramoodi in lead roles. Produced by Ajith Joy under the banner of Joy Movie Productions, this film is a legal comedy film. The film revolves around the hilarious life of Advocate Mukundan Unni, who has not been assigned one legit case in his whole life. The movie's cinematography is handled by Viswajith Odukkathil while editing is done by Nidhin Raj Arol. Sibi Mathew Alex composed the music for the film, and Vimal Gopalakrishnan is also credited for writing the screenplay. This Malayalam film will reach your nearest theatres on November 11th. 
4. Miral:
Directed by M Sakthivel, Miral is a Tamil thriller film starring Bharath, Vani Bhojan, and KS Ravikumar in lead roles. The film is set in the backdrop of a windmill estate. It showcases how a family fights unforeseen evil in the dark. Produced by G Dilli Babu, Suresh Bala is the cinematographer of the film, while Prasad S N is composing the songs. Kalaivanan R has handled the edit and Manikandan Srinivasan is the Art Director. The movie also stars Meerakrishnan, Rajkumar and Kaavya Arivumani in supporting roles. This Tamil Thriller film will be available to watch in theatres on November 11th.
5. Gila Island: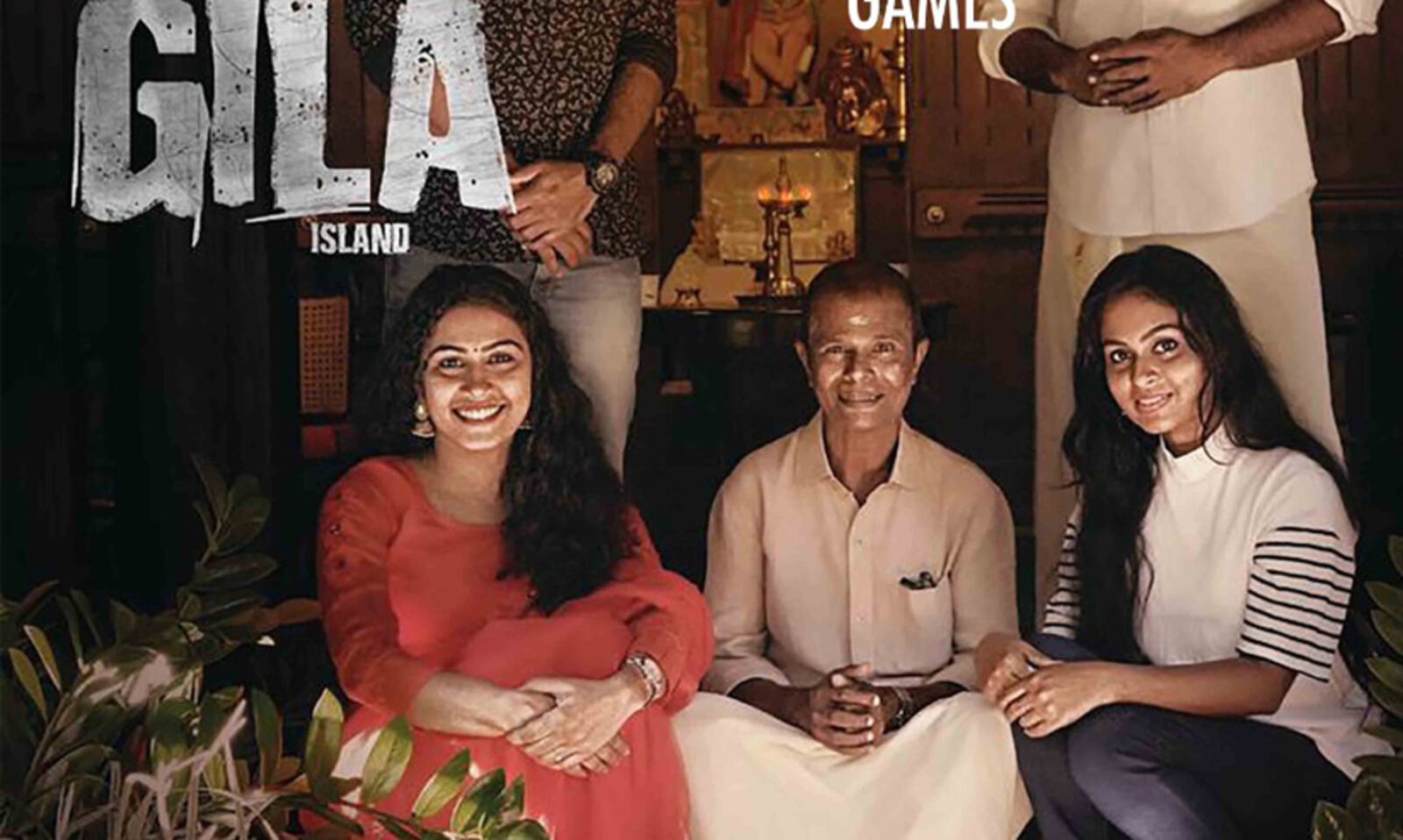 Starring Indrans, Kailash, and others, Gila Island is a Malayalam Murder-mystery film directed by Manu Krishna. The movie shows a group of youngsters misusing social media. When they do so, mysterious murders take place. Anagha, Niiniin, Gafoor, Subhash, Sriya Sree, Rinaz, Shinoy, Cyril, Dia Roshan, Sheethal Peter, Asha, Nias, Sheik Rihaz are also a part of the cast. Edited by Shameer Muhammed, this movie is produced by GK Pillai & Shantha G Pillai. Cinematographer Sreekanth Easwar is handling the cinematography, while Manu himself is the Music composer of the film. Watch this Malayalam thriller in theatres from November 11th.