Cast: Sivakarthikeyan, Priyanka Mohan, SJ Suryah, Samuthirakani, Soori
Director: Cibi Chakravarthi
It is that time of the year when college students finish their final semesters and graduate, leaving behind the best or worst years of their lives. Cibi Chakravarthi's Don has released almost at the perfect timing. It is a time when college students can head straight back to the theatres and dive deep into college life and some of their nostalgic memories. 
Don's storyline is extremely straightforward. Chakravarthi (Sivakarthikeyan), named after the director, struggles to study and pass out of an Engineering college and is in search of his real talent to succeed in life. How he finds his talent and how he succeeds forms the crux of the story.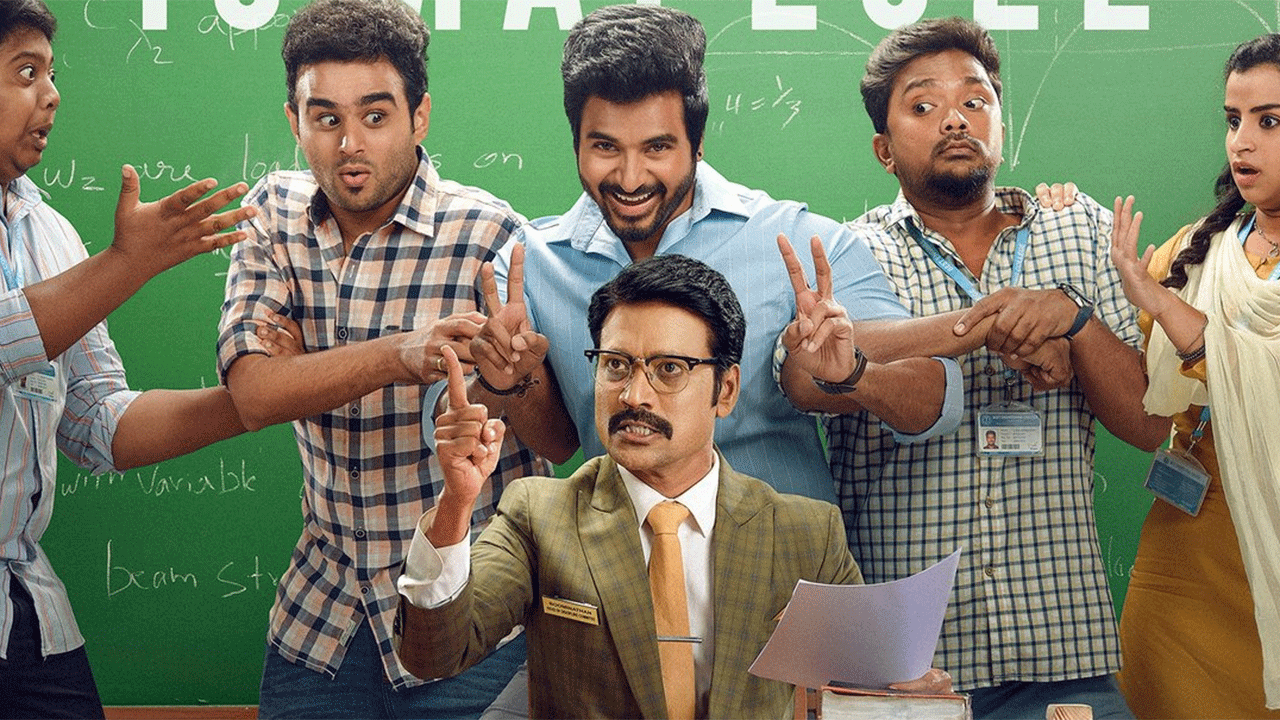 At first, Don is just a trip down your memory lane, as you start reminiscing the days you were in college and relate to every scene. The film is a roller-coaster ride of comedy, as every single serious character is also somehow a comic character in the film. The battle that is set between Bhoominathan (SJ Suryah) who is the dean of discipline, and Chakravarthi takes the movie forward. 
The love track between Angayarkanni (Priyanka Mohan) and Chakravarthi runs as a separate story that later comes and connects to the present scenario. While the love track is generally enjoyable, it falls into the same cliche of boy loves girl and boy stalks girl till she loves him back. Of course, the stalking is not to an extreme level, but surely directors should move past the idea of men running behind women to somehow make them fall in love. 
The movie addresses key issues at colleges in general. For example, a scene where the teachers are forced to write an exam shows how students face examination anxiety and how teachers are widely insensitive to these pressures, especially in Engineering colleges. It conveys the message that being harsh upon students for being indisciplined only makes them bitter about life and doesn't help them learn. The true intentions of a good teacher are also shown in the film, summarising that teachers only act strictly for the welfare of the children. 
At some points, the movie feels disconnected as it moves front and back between flashbacks and present scenarios of Chakravarthi's story with his father, as well as what he does at college with Bhoominathan. Instead of knitting a steady screenplay setting the story on track, the movie yaps about "Don" or Sivakarthikeyan's prowess, which makes it like just another commercial cliche. 
The first half of the film is completely a fun ride that tickles your funny bone. So, the second half sets the tone for a serious journey, where Chakravarthi has to start getting his life together. The movie slowly moves from a comedy to sentiment, with a very heavy and emotional climax. The movie is connected all together with the "Appa sentiment" involving Samuthirakani. It was surely a breath of fresh air to watch a Father sentiment, as recently many movies have revolved only around the "Amma sentiment". However, the sentiment was way too emotional and unexpected from a comedy film. 
Coming to performances, Sivakarthikeyan nails comedy and that is not a surprise. But, it is news to all of us that he can also act in deep emotional and sentimental scenes extremely well. Of course, Sivakarthikeyan lead the show, but the supporting actors, including, Samuthirakani, SJ Suryah, Priyanka Mohan, Soori and all others who acted as college mates, including Sivaangi, Mirchi Vijay, etc, enjoyed performing in the film. Special mention to SJ Suryah and Samuthirakani who just nailed it as usual. 
For a debut film, Cibi's Don was entertaining, comical, colourful and also sentimental to watch. It was surely an extremely fun movie to watch in the theatres, as even the serious scenes have comical references making it all the more entertaining. Yes, some of the parts were bogged down by too many commercial cliches. But, the movie is balanced as after all the fun and comedy, Cibi ends the film with a message that says, "Celebrate your parents when they're with you." 
Rating: 2.5/5
Verdict: Watch Don, call up your long lost college mates, go home and give your parents a tight hug!