Dhanush and Nithya Menen's Thiruchitrambalam was released a while ago and the movie has received great reviews for its family-entertainer content. After a long time, Dhanush has done a 'non-heroic' role and has literally played the boy next door. The movie's beauty lies in the friendship between the characters Shobana and Thiru, played by Nithya Menen and Dhanush respectively. The movie introduces their friendship in an adorable way making us all wish for such bonds. 
While we loved watching the extrovertish Shobana tease the introvertish Thiru onscreen, we all secretly kept hoping that the friendship remains as platonic as it was and that it does not become anything else. Much to our disappointment, the movie submits to cliche and Thiru and Shobana tie the knot. Submitting to such a stereotype has two problems:
The entire friendship journey of Shobana and Thiru becomes meaningless. 

It raises the question that a boy and a girl can never be just friends. 
Interestingly, Kollywood has given us more food for thought when it comes to the question, "Can a boy and a girl never be just friends?" We have no dearth of films with opposite-sex friendships. And most of them end with friends becoming a couple. We have movies like Piriyadha Varam Vendum and Poovellam un Vaasam that are based on the same template as Thiruchitrambalam. In the former for example, Sanjay (Prashanth) and Nithi (Shalini) are neighbours and childhood best friends who love pulling each other's legs. Shobana and Thiru share a similar relationship in Thiruchitrambalam. 
While Kannu (Kovai Sarala) makes Sanjay realise his love for Nithi in that film, Bharathiraja takes that responsibility in Mithran Jawahar's latest. More or less, both of these films convey that the destination of a good and long opposite-gender friendship is love and marriage. 
Movies like Poovellaam Un Vaasam and Badri also tread across the same path. In the latter, Bhumika's character Janu will be in love with her friend Badri (Vijay) for a very long time. But, it takes Badri a lot of ostracisation from his family and girlfriend for his irresponsible nature, for him to realise that Janu has been there for him all along. There again the two find love. In some way, Thiru also realises this support from Shobana, to realise her love for him. 
Kollywood went a step forward and brought the Kuch Kuch Hota Hai stereotype as well. In Ullam Ketkume, Shyam (Shaam) will fall in love with Priya (Asin), because she is the typical 'feminine' character of Tamil Cinema. He however does not reciprocate Pooja's (Laila) love, because he is 'Tomboyish'. But in the end, after Priya rejects Shyam, Shyam realises his love for his best friend Pooja and they end up together.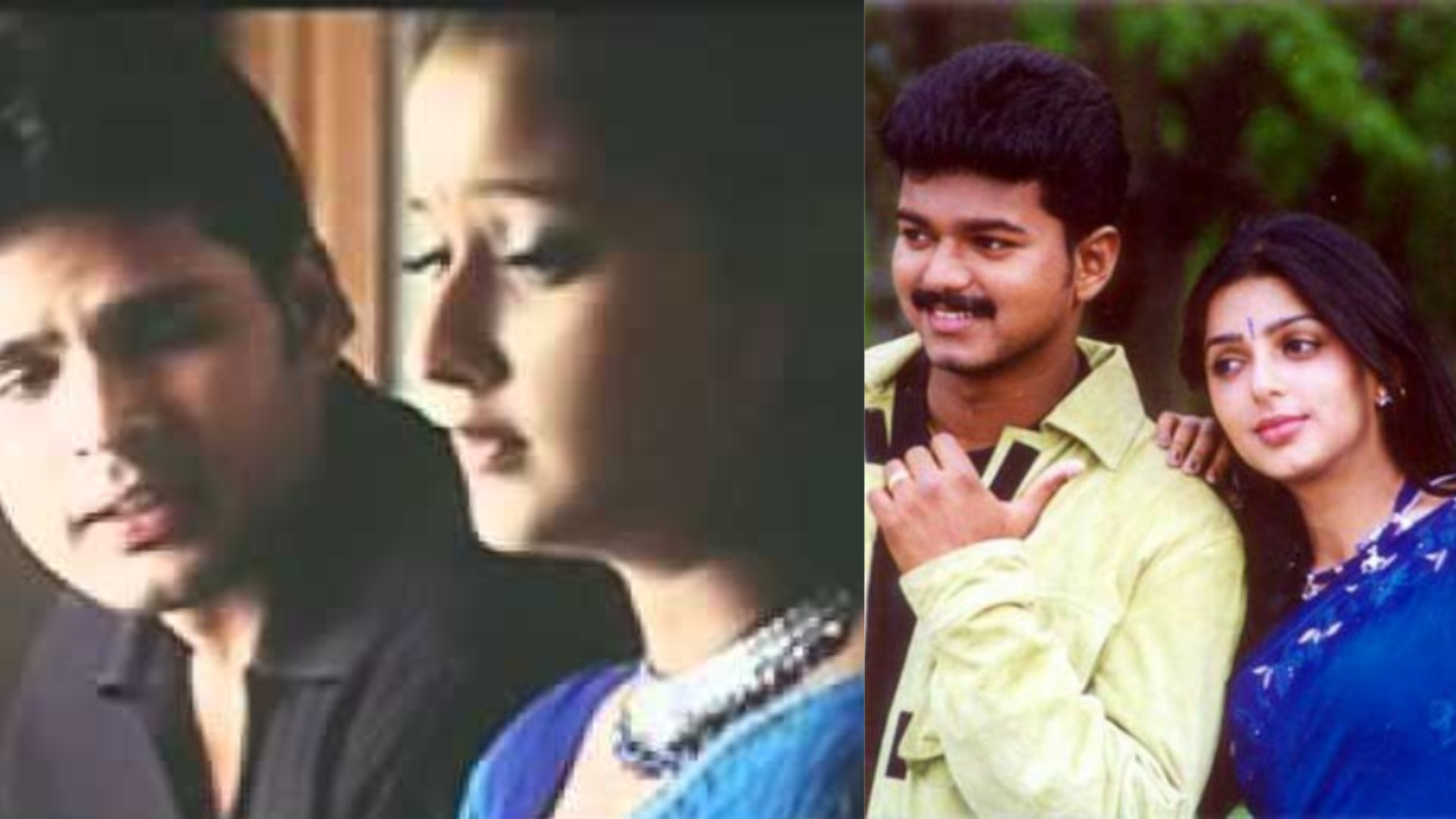 But, has Kollywood only given us films with such an ending? We have Parthen Rasithen, which also begins with a very strong friendship between Shankar (Prashanth) and Bhanu (Simran). Even before we can think about the friendship turning into a relationship, Shankar clearly develops feelings for Sarika (Laila). Yes, Bhanu does bring out her feelings for Shankar and turns sides. Still, the movie clearly establishes the difference between friendship and love. 
Priyamana Thozhi is a good example of a friendship that remained a friendship from start to end. The friendship was so true and pure that the screenplay even cut down on the jealous wife trope after a point. The entire movie is about how Ashok and Julie put each other before their own needs. Movies like these show that a friendship is a friendship irrespective of gender. 
Oh My Kadavule starring Ashok Selvan and Rithika Singh is also a refreshing take on an age-old concept. The idea of making two friends wed each other and then making them realise that friendship cannot turn into love because of a ceremony also conveyed that friendship doesn't automatically translate into companionship. When Arjun and Anu unite in the end, their friendship to love transition is conveyed clearly and is therefore at least acceptable. 
In Autograph, Divya (Sneha) comes into Senthil's (Cheran) life again and brings him on the right path. However, once she does that, the film does not adhere to predictability to unite Divya and Senthil. Their friendship remains platonic all along and they remain friends from start to end. Autograph became a cult film for such a friendship and the audience was able to accept and cherish a good friendship. 
When we consider all of these answers that Kollywood has given to the question, we can say that Tamil films have chosen to stick to cliches. Even in this latest film, the movie moves towards predictability and ends up becoming disappointing when they unite as lovers. Their friendship was worthy of jealousy and envy. But when that transcended into Love, it makes us wonder if a boy and a girl can never be friends. We hope that we get more films that give us better answers to this question.