Simbhu
The Beep song with expletive lyrics so controversial that it needed a beep in the song itself says a lot about this scandal. Known as the beep song the song was composed by Anirudh and sung by STR for viral purposes. The song was called out for being sexist with police complaints and FIR filed left, right and center. Simbhu never apologized but claimed the song was for personal entertainment and nothing more. The charges were later dropped.
Kushboo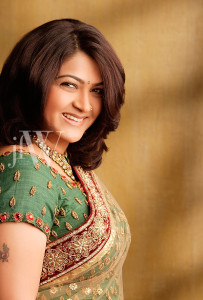 Actress Kushboo was one of the first South Indian actresses who faced flaming opposition from the public for her bold statement about 'Pre-marital sex'. In an AIDS awareness program, she said that pre-marital sex was fine when pregnancy and STD precautions are taken. The public couldn't take her statement and found it as a bad influence for the youngsters. A number of cases were filed against her for obscenity but nothing lasted as the court as the Madras High Court had accepted the concept of pre-marital sex.
Ramya aka Divya Spandana
Actress and Congress member Ramya (Divya Spandana) faced hatred when she made statements against the Union Defence Minister Manohar Parrikar's statement about Pakistan. After his return from Pakistan, he equated visiting Pakistan with visiting hell. While she said something opposite after she had returned from Pakistan. " I respectfully disagree, but Pakistan is not hell," said the actress. Cases were filed against her for which she boldly responded, " It's really sad that there is such a situation in the country today. Politicians want to polarise and spread hatred. Just because borders separate us we shouldn't hate others".