Romance has been a favorite genre of every movie lover to watch on the big screen and looking back, every romantic classic has got an iconic scene associated with Trains. These scenes would be so crucial that they would either be a turning point for the plot or be a very heartfelt scene.
Here's a list of such iconic romantic movies that scream goals and makes us go Awww!!!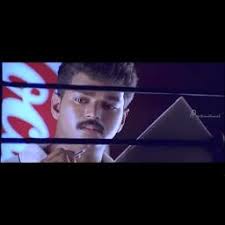 Kushi
Kushi is one of the funniest yet quirky romantic movies that had Vijay and Jyotika on the lead directed by S J Surya. This movie was a beautiful representation of how and in what all ways the ego of a human prevents one from going after his/her heart. This climax scene from the movie where both the actors decide to leave their baggage behind and pour their hearts out to each other as a last attempt before they leave college melts our hearts even now.
Alaipayuthey
This is hands down one of the evergreen cult go-to movies for every Mani Ratnam or a romance lover or a Maddy fan. This movie has Madhavan, Shalini on the lead with music by A R Rahman and directed by Mani Ratnam.  This movie features never-ending cute fights and joins between a newly married couple. This particular proposal scene has a separate fan base and is recreated sevEral times as spoofs and whatnot. Several real-life proposals have also sought inspiration from this one scene.
Kandukondain Kandukondain
This movie has Ajith, Tabu, Aishwarya Rai, and Mamooty on the lead under the direction of Rajiv Menon. Although this movie is an adaptation of Jane Austin's Sense and Sensibility, this movie has caught everyone's attention until now for its heartfelt and breezy story. The love between Ajith and Tabu in the movie will be unconventional and this particular proposal scene is memorable not just for its simplicity but for its strong attachment to the story. This scene is loved so much for its beautiful background music by ARR that adds a magical touch to it.
Rhythm
Rhythm is a romantic love story between two widows who lost all hope in love but turn towards each other on a common loss. The movie has Arjun, Jyotika, Meena, and Ramesh Aravind on the lead, directed by Vasanth with an ARR background score. The love story of the widowers seems so pure and magical and keeps us yearning throughout the movie. The highlight of the movie is that it will have an association with the train not just in one but many scenes throughout the movie.
Poovellam Un Vaasam
A beautiful friendship turned love story between two childhood friends. This movie is a poetic depiction of friendship and love. This scene is actually from the song Thaalattum Kaatre shows how deeply each of them loves one another but aren't able to join together due to manipulation and misunderstandings. The movie is directed by Ezhil has Ajith and Jyotika in the lead.
Vaaranam Aayiram
This movie is surely a cult favorite of every GVM or Suriya fan that has Sameera Reddy, Ramya, Simran, and Suriya playing the lead under Goutham Vasudev Menon's direction and Harris Jayaraj's music.  This particular scene has been the date reference for every girl or boy to propose to their loved ones. This scene featuring Suriya and Sameera has gained huge traction for its poetic dialogues and background score.
Vinnaithaandi Varuvaayaa
Any ardent romantic movie lover would head over heels fall in love with this movie. For its groovy tracks like Hosanna by ARR or for its natural acting by Trisha and Simbu and whatnot, this movie surely has been ahead turned to date. This scene where Simbu explicitly showers love on Trisha and she ends up slapping him is everyone's favorite scene from the Omanapenne song.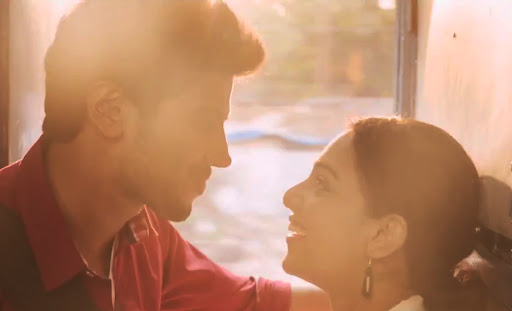 O Kadhal Kanmani (OK Kanmani)
Be it Nithya Menen or Dulquer Salman, both these leads lived their characters in this musical romance directed by Mani Ratnam. This plot is a love story between two young-passionate modern individuals who have no belief in marriage and try to commit to a live-in relationship. This movie would have broken several stereotypes set by society when it comes to marriage, etc. There are several scenes between Aditya and Tara that want us to yearn for such a union in real life.
Kollywood's romance with Trains never gets old and we hope to see more such iconic movies in the upcoming years.