By Jayabhuvaneshwari B
Kamal Haasan is one of India's most versatile actors. He has aced almost every single film that he has ever acted in. He is known for a variety of performances and his perfect acting, no matter what character he is given. He has acted in more than a 100 films over the years in not only Tamil, but a number of Indian languages. He is aptly given the title 'Ulaganayagan' for his talent and skills. 
As mentioned above, Kamal has done a variety of performances or roles. He has done serious ones, negative ones, unexpected ones, and even heroic ones. One side of the actor that not many other actors have explored is his comic side. Kamal Haasan has given us a bunch of Comedy films that can be cherished and rewatched multiple times, till date. These are movies where he himself gets knee-deep into comedy and gives a performance that ensures that the audience go into a laughter riot. Here are 8 movies of Kamal that made us laugh like no other:
Michael Madana Kama Rajan:
This movie is undoubtedly one of the earliest classics of Kamal. With four different character arcs and storylines, Kamal proved his acting skill with this movie. It is difficult to nail one comic character itself, leave alone four. But Kamal proved that it is not impossible with Michael Madana Kama Rajan. With a mix of identity crisis and confusion, this movie makes you wonder how somebody came up with such a story. Although born together, all 4 characters are poles apart and the only thing they have in common is their looks. Kamal would have beautifully differentiated between the characters while also making us laugh at every instance that at one point we start to wonder if this is one person or 4. Even though all 4 characters are equally funny, I think we would all agree that Kameshwaran made us laugh the most with dialogues like, "Yaarukku kalyanam? Nekka??? Nokka??? Nekkum nokkumaa?" 
Kamal does not even play the lead in this movie, and yet leaves an impact as a comic at the end of the movie. While Ramesh Aravind and Kalapana play the lead, Kamal and Kovai Sarala play supporting characters in the movie. Kamal's role in the movie, an innocent yet righteous man, is just very adorable. He goes to great lengths to make his friend understand the reality and help Kalapana win her husband back. What is unexpected however, is the comedy in the movie. One can generally not expect comedy in a movie that deals with infidelity. But, Kamal's Sathi Leelavathi is different. It is his body language and timely comedy along with Kovai Sarala that made the movie a hit and made us feel content at the end of the movie. Through this movie Kamal also proved that romance can also become comedy. His entire journey with Kovai Sarala in the movie and the end was and adding point to the humour in the movie. 
This movie was adapted from the English Movie Mrs. Doubtfire. Any movie that is adapted from a foreign movie or concept has to be tweaked to cater to the needs of the local audience. That way, Kamal's performance did the deed for us. Not once would you think that this movie was actually adapted from another english movie, if the information was not open to the public. Kamal's ease into sliding simultaneously into Pandian and Shanmugi is just too good. The way he changed body language, expressions, tone and voice with both characters was just awe-striking. But what was more surprising was Kamal's ability to bring comedy into his acting. The immediate change in character arc as he shifts characters while also maintaining the humour sense is not an easy task. Just the mere actions of Kamal in scenes where he tries to fool others that it is Shanmughi who is taking a bath, is enough to start us on a laughter riot. It is a heartwarming movie with a lot of scope for fun and laughter.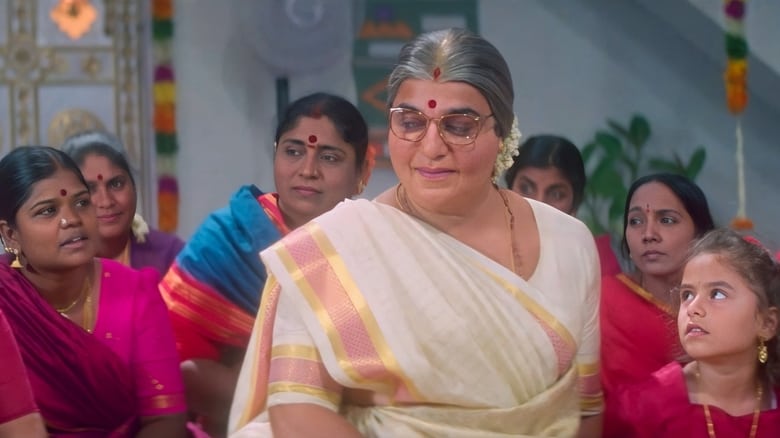 Initially, the movie seems like it has no storyline. And then, you realise the entire purpose of the movie is to make you laugh until you cry for 2 whole hours. The punnery, characterisation of each and every character, and dialogues in this movie is just incomparable. But, without Kamal's acting, this movie may have still failed. Kamal was the anchor to this movie's ship. He casually dropped jokes into his scenes and it may have looked like they weren't funny, but it surely cracked up the audience. Kamal's performance in the movie made the audience laugh so hard that after a point they were out of breath. The continuous comedy, one after the other, supported by other characters as well has made it the lovely movie that it is today. 
When Thenali Soman starts narrating his fears to the doctor, you wonder if such a condition actually exists and how dangerous it could be. But, once Kamal starts speaking about the things he fears, you immediately realise that this is going to be yet another hilarious journey. Kamal is an actor who turned a raw concept of 'fears' into a fully bloomed flower filled with comedy and romance. While juggling between his Srilankan Tamil accent and naive body-language, Kamal created a character that has not existed in the Kollywood world before. In the very first part of the movie, Kamal's mastery over acting can be witnessed. He would have just narrated the reason behind his fears while speaking about his mother's death, with tears in his eyes. With the very next dialogue, he goes back to making us laugh and forget the tragedy he just explained. His actions, complemented with those of Jayaram, was the major cause of comedy in the movie.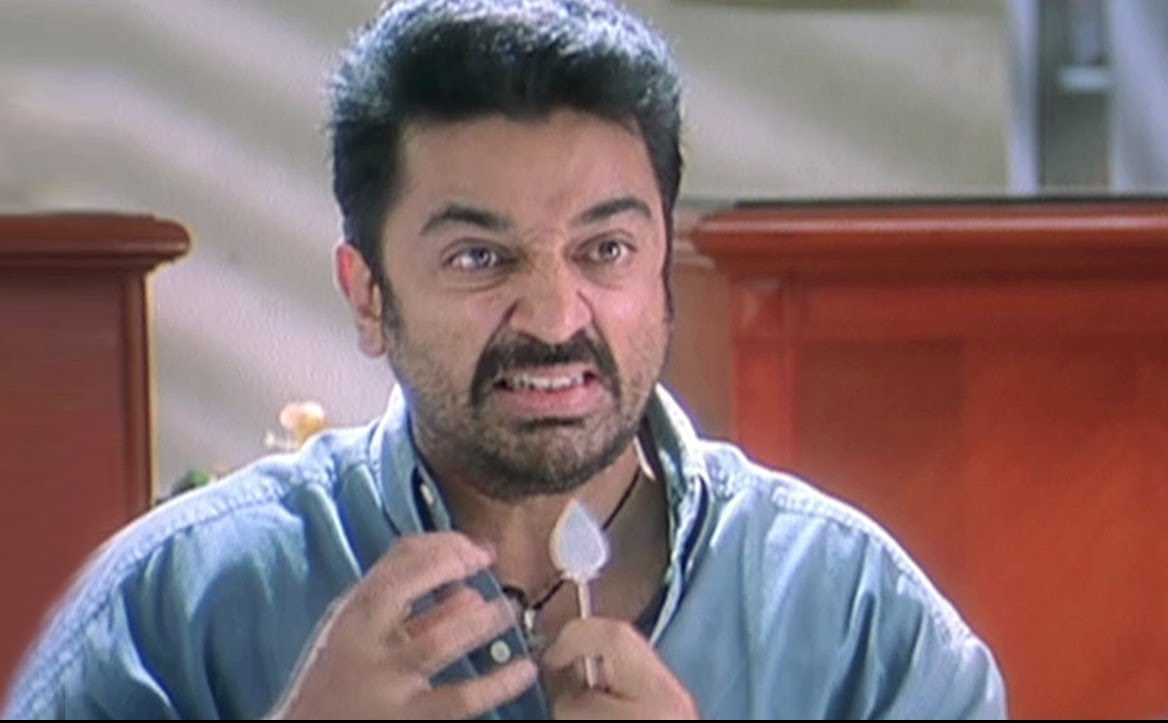 Pammal Kalyana Sambandam is a fun-loving character you wish you had in your life at the end of the movie, even if not initially. The main reason is because of the way Kamal portrayed this character. Maybe, in the beginning you're not very fond of Mr. Sambandham, but as the movie moves forward, Sambandham is all you want in life. With an unimaginable sense of humour, which he does not intend to have, Kamal makes you laugh so much that you want to ask him to stop. Dialogues like, "Don't put word in my mouths!" seem like they aren't funny, but crack you up every single time. Most phrases used in the movie come in handy when you want to make funny and relatable references with your friends. As a stunt master and an unruly person, Kamal gave a whole new definition to a thug in this movie. 
I think it goes without saying that Panchathanthiram is Kamal's best movie so far. This is one movie that has no haters, no matter what. The movie's storyline can essentially be explained in 2 lines, but somehow also can't be. It can't be, because of the confusion created by Kamal and his friends. Now, the screenplay and the dialogues are not the only things that made the movie a hit. If not for Kamal's acting along with the support of his 4 friends, Jayaram, Sriman, Ramesh Aravind and Yugi Sethu. The way he gets caught into a spider's web which he is not able to escape that easily, is just too funny. It becomes even more hilarious when he tries to unwind from the chaos and run, only to make it worse. Although the movie's comical success was the contribution of multiple actors, it would have not made it without Kamal's contribution. 
This movie was a remake of the Hindi movie Munna Bhai MBBS. It is generally difficult to meet the expectations of the audience and make the movie a success if it is a remake because the viewers often tend to compare it with the original and criticise it. With Vasool Raja MBBS, Kamal did not have that problem at all, because he nailed his performance so well that it could not be compared to the original. A rowdy becoming a doctor is something unheard of in the past. The storyline may be taken from a Hindi movie, but the way Kamal made the story come alive by perfectly fitting into the sleeve of his character is unimaginable. Kamal gave us timely comedy and also gave us heartwarming moments. Many parts of the movie had a sad or worrisome connotation to it. But, when we think of the movie, we are only reminded of the comedy, and the sole reason behind it was Kamal Haasan along with Crazy Mohan's acting and script. Vasool Raja MBBS is a cherishable movie that can be watched time and again just for Rajaram's charm.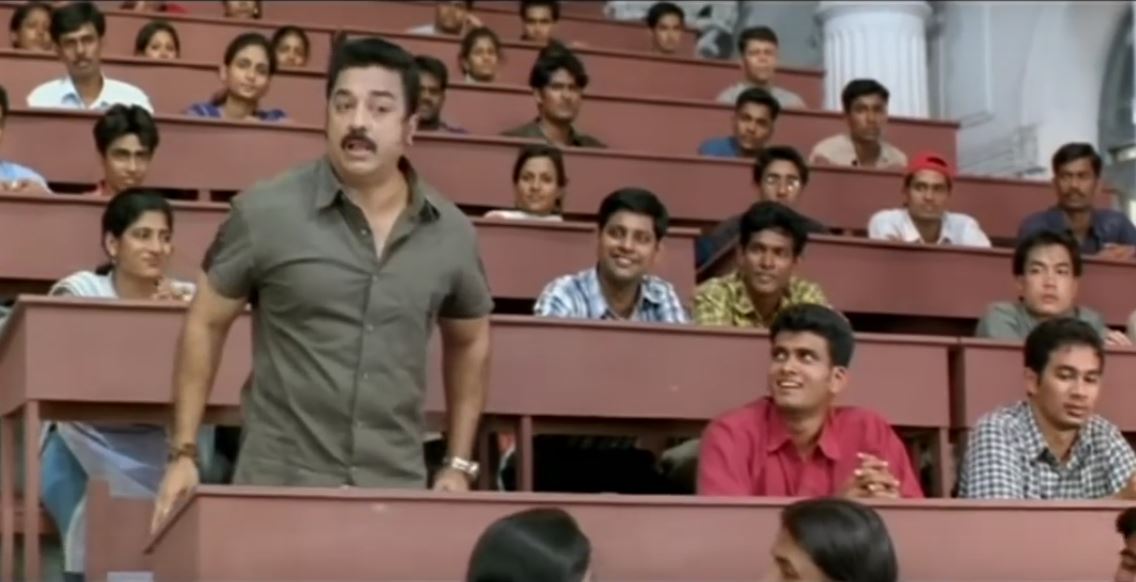 The most important thing that must be noted about all of these movies is that they all have a common scriptwriter; Crazy Mohan. Kamal was able to give us such hilarious performances and comical characters that we remember for life because of Crazy Mohan's dialogues and script work. Together, they were so powerful that they could surely make you laugh, no matter what mood you were in. Kamal did full justice to the characters and roles he was given, along with the script written for them. That's why we can proudly call him a Comedy King!