By Jayabhuvaneshwari B
When it comes to popular Kollywood actors, one name we always hear is Suriya. He started his career in 1997 with Nerukku Ner and has given us upto 45 movies till now. His journey was not always an upward graph because he has also had his fair share of failures and successes in the industry. But, today he stands as one of the most versatile actors in the Kollywood industry with performances that are iconic, unique and difficult to forget. Here are 7 performances of Suriya that proved his versatility in acting. 
Nandha was a movie where Suriya's performance came out to be very new and unexpected. He plays the character of Nandha who has seen things he should not have seen as a child and then faces the consequences of what he saw. Even after experiencing a sentence for his actions, he is not forgiven by society and is always seen as an ex-convict. Nandha gave Suriya the chance to showcase his talent to fit into the character of someone who is grim because of his experiences but only wants approval and mother's love in his life. With Nandha, being his eighth film, Suriya set a very different standard for himself. 
Even today, Gautam Vasudev Menon's ACP Anbuselvan is a character that has been etched in our hearts. The reason for this is Suriya's flawless performance and charisma. When Kaakha Kaakha was released, women only looked if they could find an Anbuselvan for themselves. With a mix of action, heroism and romance, Suriya's Anbuselvan was one of the most charismatic police officers we would have seen on screen. When Suriya played Anbuselvan, we wished we could be Maya even if it was to just die in his arms. Anbuselvan is a character that cannot be performed to such perfection other than Suriya himself.
After giving us Anbuselvan, Suriya immediately gave us Shakthi, a supporting role in the movie, Pithamagan. With Vikram playing the lead as Chithan, Suriya only played the friend and confidante of Chithan in the movie. However, Suriya still managed to make his presence permanent in the movie. He perfectly complemented Vikram's role and did a wonderful job even if he wasn't given the main character. Vikram won a lot of laurels for his performance in Pithamagan, but Suriya got equal recognition for establishing himself as Shakthi and playing the role wonderfully in the movie. 

Perazhagan was the first movie where Suriya did a double role. Both roles were completely different given the storyline. Yet, he managed to do wonders out of both. While the role of Karthik is one that he has done in the past, the role of Chinna was entirely new to him. As a hunchback, Suriya nailed his performance as Chinna. Seeing both his characters on screen, many wondered if Chinna was actually Suriya in reality, or someone else. The way he differentiated between both roles and his portrayal of a hunchback was just too brilliant. With Perazhagan, Suriya proved that he can fit into the sleeve of any character, with versatality. 
Ghajini is an unbelievable movie with Suriya's character creating history in Tamil cinema. Although the movie was inspired from Christopher Nolan's Memento, Ghajini's concept was entirely new to Indian cinema. And yet, even with a brand new concept, Suriya aced the role of a character with anterograde amnesia seeking revenge. Suriya's two roles, one as a famous businessman and another as an amnesia patient were performed brilliantly. He gave us equal parts charisma and action or aggression with the two roles. The change in body language and expressions after he is diagnosed with Amnesia was a beautiful transition in the movie. Ghajini was a brand new milestone for Suriya in his Cinema journey. 
With yet another double role, Suriya showed us that young or old, he can perform any character with perfection. Another collaboration with Gautam Vasudev Menon, Vaaranam Aayiram is a movie filled with a variety of emotions such as love, affection, pain, addiction, depression, etc. At every instance in the movie, Suriya perfectly expressed the emotion required for the scene or situation. So much so that, Vaaranam Aayiram was released as a movie but now it has become an experience. Suriya's versatility in nailing both his roles, as Krishnan and Suriya was beautiful and surprising at the same time. Tamil cinema has seen a lot of double roles where the same actor plays father and son. But, Suriya's Krishnan and Suriya from Vaaranam Aayiram are class apart and gave a new definition to such double roles. 
Sudha Kongara's Soorarai Potru is partly inspired from Captain G R Gopinath's life story. Suriya, as Nedumaaran Rajangam, was the very character we all needed when we were not doing so well during the lockdown. The movie, which had an OTT release, became a massive hit because of the attitude and persona with which Suriya performed as the protagonist in the movie. He lived up to the character so much that we wonder if he could have really been G R Gopinath, whose story he portrayed. Suriya garnered huge support and recognition for his role in the movie and the efforts he took for the movie bore fruit when all he received was positive comments and compliments for his performance.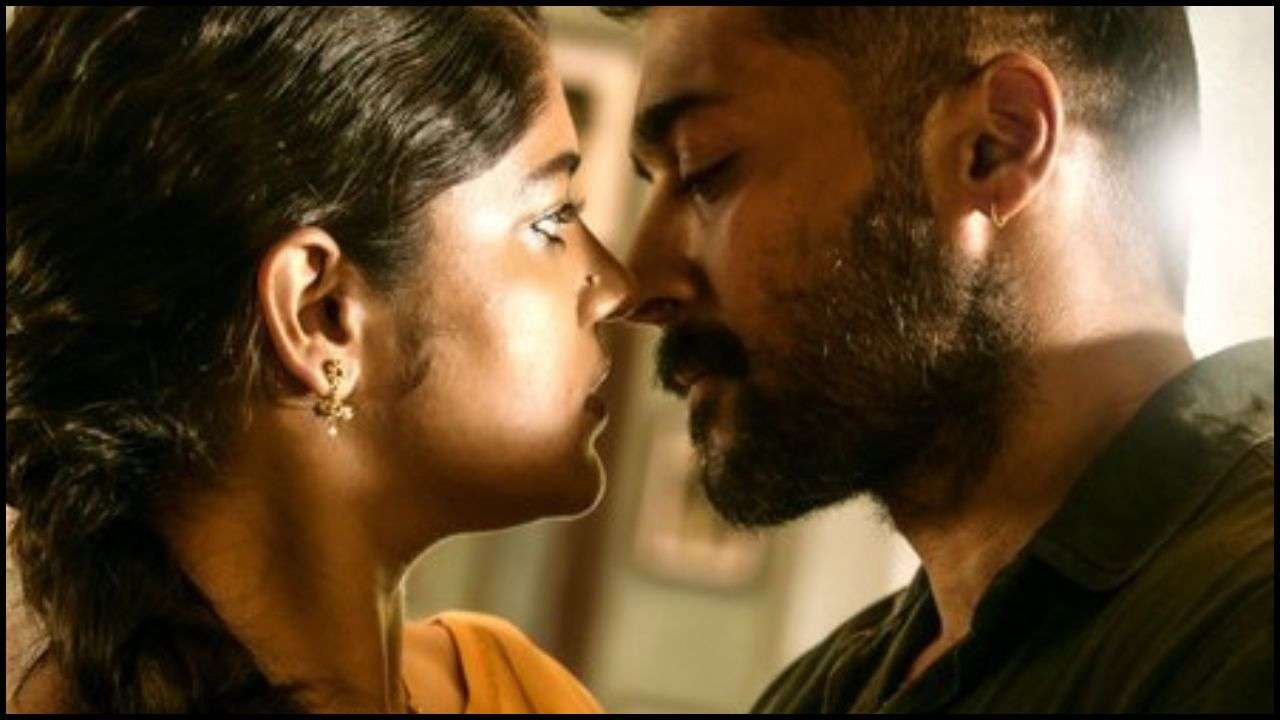 Suriya has had a journey of 24 years in the Tamil film industry. He has given us multiple hits over these years, some we cannot forget even if we want to. He has now signed up for a number of movies. He is also acting in one of the segments of Navarasa, an upcoming Netflix original series, created by Mani Ratnam and directed by a number of directors. He is a part of Gautam Vasudev Menon's segment in the series. Suriya's fans went crazy after seeing him in the teaser of Navarasa. Even today, after 24 years, the Tamil audience wants to see many more mind-blowing performances of Suriya, that goes onto prove his versatility in acting.