By Jayabhuvaneshwari B
Whether we realise it or not, journalism plays a very important role in our daily lives. The news we consume decides the kind of day we will be having. The news also keeps us informed about the rest of the world, while we sit at our homes. Journalists go through a lot of struggle to gather and present the news that you read everyday. Today, even good journalists with a lot of integrity are criticised because of the other ones who don't report the truth and have bias in reporting. A lot of common people don't really know how journalists work. To make that easy for us, some movies have represented journalists and their lives. Here are 8 Indian journalism related movies that give you an insight into the field:
Starring Ranbir Kapoor and Konkona Sen Sharma, Wake Up Sid was one movie that made us think that we were maybe missing out on a journalist's lifestyle. With Konkona being a writer at Mumbai Beat and Ranbir eventually joining as a photojournalist, this movie gave us major FOMO (fear of missing out) about working in a magazine. Although the movie was mainly about 'Sid' and his life, journalism played an important role in it and made us wonder about the field. Filled with beautiful articles and photographs, Wake Up Sid is that journalism movie you should watch if you want to know what it is to work for a magazine.
Anasuya, a 2007 Telugu-language film, follows a female journalist working  with a local television channel. After her big breakthrough through her first investigative report, she gets involved in a series of murders performed by a serial killer. The rest of the movie revolves around how she uses her presence of mind as a journalist and finds who the killer is. While the movie is mostly a thriller one, the protagonist being a journalist gives it a different angle when compared to other serial killer movies. With Bhoomika Chawla playing the lead, the movie is a must watch for the love of investigative journalism.
Page 3 is a sensational journalism movie that involves a deep sense of satire and in-depth look into celebrity gossip and scandals. It entails the story of Madhavi (Konkona Sen Sharma) who comes to Mumbai to become a journalist and finds herself assigned to Page 3 of a newspaper, i.e., celebrity gossip. The story deals with a whole lot of issues like drug-peddling, depression leading to suicide, child prostitution, cheaing spouses etc., through various characters in the story. It also shows the crime beat side of journalism, which Madhavi decides to take upon after she gets frustrated with celebrity scandals. Page 3 is that movie which opens up about all the issues in the media industry. 
Ko is a 2011 Tamil movie directed by K V Anand. The director himself being a photojournalist entrails the life of a photojournalist and two other journalists in this film. It deals with how these journalists get involved into politics and also portrays the part journalism plays in politics, i.e., it can make or break a political party or ideology. This movie gives us a view inside a daily-newspaper and the kinds of ideas and stories they have to come up with to write news for their paper. It also involves the threats that journalists face for covering or exposing the true colours of politicians. With journalism and politics entwined with each other, this movie is an insight into the working of a daily news media house.
A 1999 Malayalam film, Pathram stars Suresh Gopi and Manju Warrier in lead roles. It tells the story of two journalists Nandan and Devika, who unite to fight against a common villain Vishwanathan. Now, Vishwanathan is a powerful man with a lot of money. So the only way the protagonist can win is with proper evidence regarding his crimes and to expose him with the same. The movie shows the role of journalists in exposing criminals and actually bringing their criminal endeavors to limelight. Pathram takes you into the lifestyle of daring journalists who want to fight against crime and establish justice through their journalistic reporting.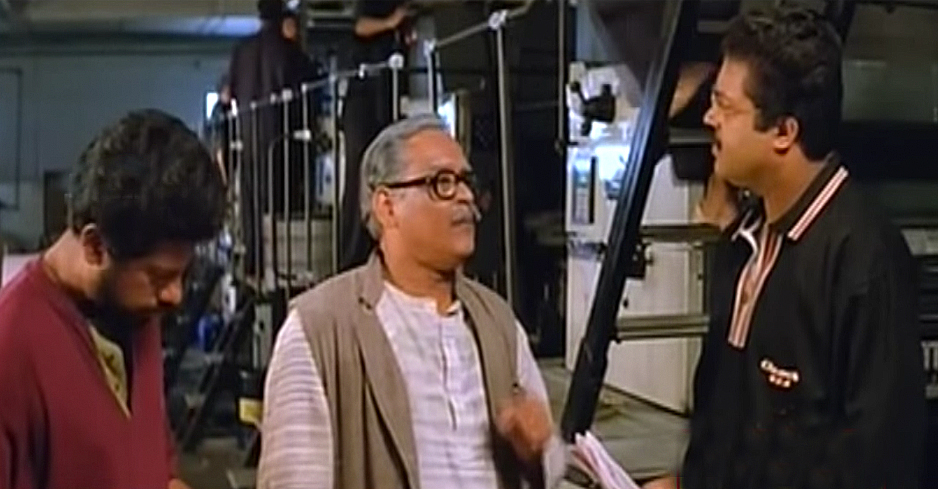 Starring VIjay Sethupathi and Madonna Sebastian in lead roles, Kavan is yet another journalism movie directed by K V Anand. Unlike other movies that give a look only into the lifestyle of journalists, this movie was one that exposed the real biases and corruption that is seen inside a media house. It follows the story of a couple of journalists who work for a leading news channel but are asked to report news in a biased manner and only cover the good side of certain celebrities, who are needed for the media house to run. It also talks about how reality shows are often scripted and are not what they really show. The rest of the movie is about how these journalists join another mediocre media house and still establish themselves as journalists, after they're fired from the first one. This movie is a good watch if you want to know what it takes to be a journalist and what actually happens inside a media house.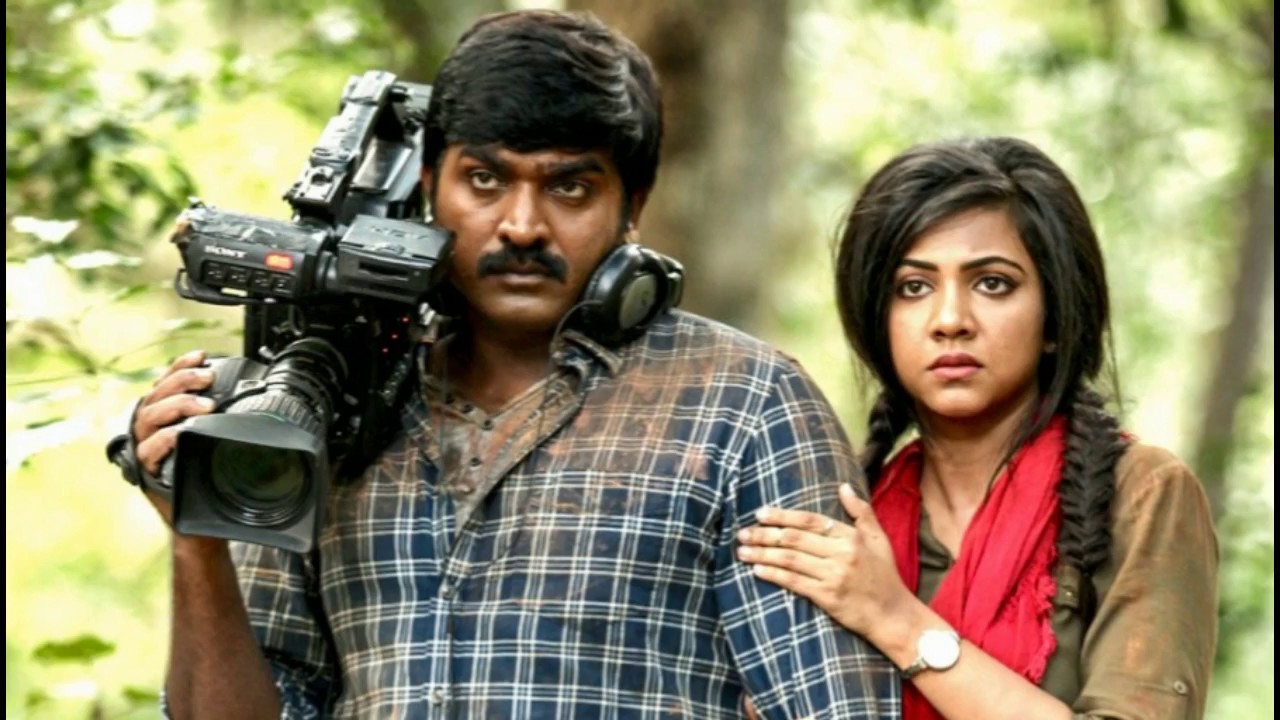 Starring Sonakshi Sinha as a journalist, Noor talks about morality and integrity in journalism. The movie begins in an entertaining where Noor is a journalist who is given only entertainment related or non news-worthy articles to be covered. She is frustrated with her job, until a good investigative news lead gets in her way. The rest of the story is about what she finds through the investigation and the struggles she faces to publish the story. While this seems like just another journalism movie, Noor also talks about story-theft where Noor's friend and fellow journalist steals the story from her to hit Breaking before her news channel does. If you want to understand the responsibilities of a journalist and why integrity is important for them, Noor is the movie you should watch.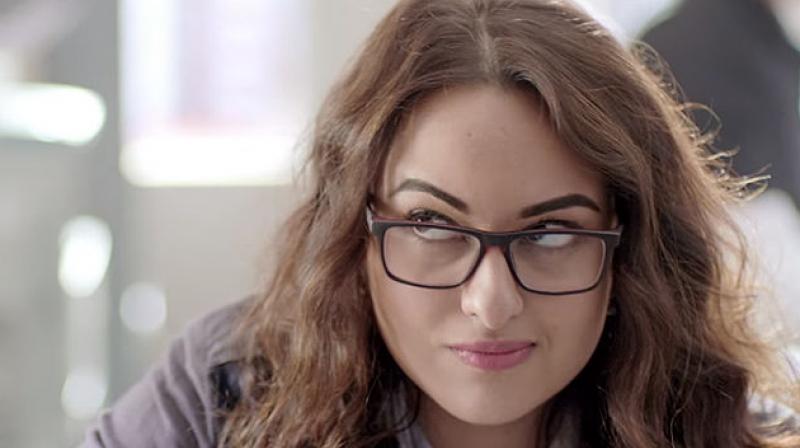 Mrityunjayam from Kerala Cafe:
Kerala Cafe is a 2009 anthology film with 10 short-films directed by various directors. Mrityunjayam is one segment of the movie, starring Fahadh Faasil in the lead role. While it does not entirely talk about journalism, Fahadh plays the role of a journalist who is assigned to do an investigative report on an old, seemingly haunted 'mana' or a bungalow. While it ends up being more of a horror film, this small look into a journalist's investigative reporting shows the risks with which it comes. It is a small yet significant movie highlighting the threats journalists can face at any point of time.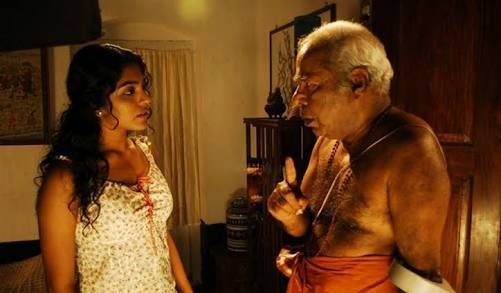 On the whole, these movies took different aspects of journalism to enlighten the world about the positives and the negatives of the field. However, journalism is not represented that much in Indian cinema. While there are a lot of cop-centric or teacher-centric movies, journalism-centric movies are comparatively fewer. Journalism movies with appropriate representation are even lesser. Indian cinema needs to represent journalism a lot more and we need many more movies like the ones above!