With Samantha Akkineni all set to play a journalist again on screen, for U-Turn, we take a look at five other actresses who have played representatives of the Indian media.
1) Samantha in Nadigaiyar Thilagam
Samantha plays Madhuravani, a driven investigative journalist in the acclaimed biopic depicting the life of one of South India's most iconic starlets- Savitri. Madhuravani unravels the mystery behind the real Savitri, from her humble beginnings to her rise and fatal fall, along with photographer Anthony (played by Vijay Devarkonda). The actress plays the supporting role to near perfection, winning hearts with her style and spirit.
 2) Ritika Singh in Aandavan Kattalai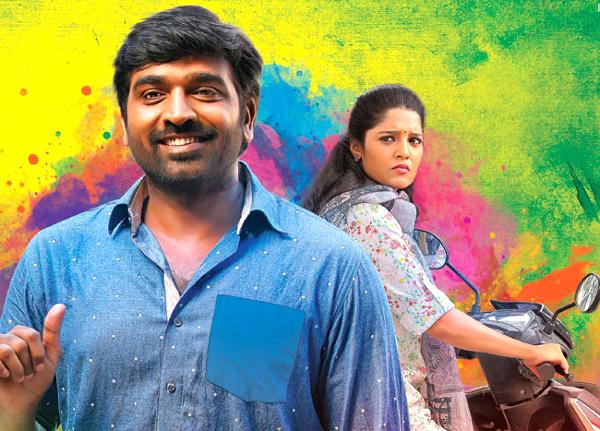 Famous for her fiery performance in Irudhi Suttru, Ritika Singh proves her mettle yet again in the satirical drama- Aandavan Kattalai, opposite Vijay Sethupathi. She plays the role of Karmeghakuzhali, a vibrant television journalist and fits into the character with easy grace.
3) Anjali in Settai
Actress Anjali plays the role of Shakthi, a foxy journalist in Settai– the Tamil remake of Delhi Belly. Shakthi helps J.K. (Arya), her colleague, save his kidnapped fiancée. She pulls off the role with spunk and has an alluring presence on screen.
4) Taapsee in Arrambam
Taapsee plays Anita, a breezy media reporter, in Arrambam. Anita is the quintessential drama-queen and love interest of Arjun (Arya), a hacker. Taapsee plays the role with her usual charm, melting hearts with her cute antics.
5) Karthika Nair in Ko
Karthika plays Renuka, an article editor in the political thriller Ko. Renuka is fearless in her writing and extremely committed to her work; a model example of 'beauty with brains'. With her expressive eyes and innate elegance, Karthika nailed her debut with poise.
6) Anuja Iyer in Unnaipol Oruvan
Anuja plays Natasha, a news reporter in the drama-thriller Unnaipol Oruvan, starring the greats- Kamal Hassan and Mohanlal. She pulls off this pivotal role with confidence and makes quite the mark on the screen.