By Jayabhuvaneshwari B
Most Tamil Cinema viewers like a good sister-sentiment movie like the old Pasamalar or the new Namma Veetu Pillai. Movies like these were completely based on the sister-brother relationship and sentiment. However, in some Tamil movies, some actresses have played a  small supporting character, as the sister of the Hero or the Heroine. Their screen-time may not have been a lot, but they have justified the role of a sister in every possible way. Here are 6 sisters, as supporting characters, who won our hearts with their performances.
Bhuvana or 'Bhuvi' played by Jennifer, was one iconic sister anybody would wish for. She was brutal when it came to ensuring that her brother does not escape. But, at the same time she supported her brother so much when she knew he was doing the right thing. Throughout the course of the movie, we see that Bhuvi keeps taunting and teasing her brother Velu. But, she is the one who makes Dhanalakshmi feel comfortable. Even in the end, she stands up for her brother and begs her father to let him play one last game. This movie showed a very natural relationship between siblings, where they fight most of the time and look like they have no love for each other. But in reality, they would stand against the world for their sibling if required. 'Bhuvi' by Jennifer is a very important role in the movie and without her Velu could never have protected Dhanalakshmi. 
Pooja from Yaaradi Nee Mohini:
Anandhavalli or Pooja played by Saranya Mohan, made an appearance in the movie only in the second half. Pooja, the younger sister of Keerthi ends up being an immature and innocent girl back in Keerthi's native. She falls in love with Vasu which makes things even more difficult for them. While she is hardly seen in the movie in a few scenes, she leaves a mark with her famous "Akka… I think I'm in love with Vasu ka." dialogue. While she seems like a very annoying person, her role in the movie really helped make the movie a little lighter and also helped Keerthi realise her love for Vasu. The role was probably not given much importance, but Pooja's naivety and harmless nature made the audience remember her very well. 
While the movie Jayam is quite old and forgotten, one character that cannot be forgotten from the movie is Kalyani, Sujatha's sister played by Kalyani. Again, the movie gives more importance to the hero, heroine and the villain than this sister character. But, with her witty and sarcastic dialogues, Kalyani made her presence known. She plays that sister that teases her older sister but will not let anybody else do that to her. She worries when her sister is engaged to the wrong man and helps her escape with the man she loves. Kalyani is the cute young sister who is required to lighten up every household.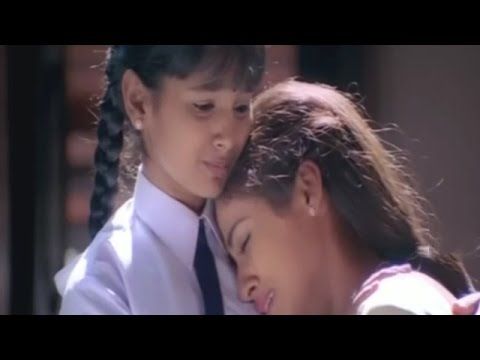 Poorni from Alaipayuthey:
Poorni played by Swarnamalya is that older sister we all need in our lives. It is not easy to love someone against your family's wishes and also marry the same person without their knowledge. Shakthi becomes capable of that only because of Poorni's support. Even when Poorni's alliance is called-off because of Shakthi's marriage, she does not despise her sister and in fact supports her. She is that sister who cares for the welfare of her younger sister over anything else. All of us need a Poorni in our lives to support the impulsive decisions that we take and to give us hope that there is always a shoulder to cry on, no matter what.
Sumi from the movie '3' played by Gabriella Charlton was a soft and sweet younger sister who supported all her sister's actions. Even though she was mute, she helps her sister meet and talk to her lover Ram. Her time in the movie is very less, but her role was extremely important. While Janani burns her passport and ruins the efforts taken by her mother, it is Sumi's persuasion that makes them let Janani go to Ram. Sumi who has not spoken since her birth, speaks, only to convince her parents so that her older sister Janani leads a happy life. That small scene in the movie was very emotional and beautifully portrayed the true love of a sister. 
Deepthi Nambiar, a new face, played the role of Sanjana in Vijay's Thuppakki. She hardly made a presence in two scenes in the movie, but she establishes and justifies the role of a good sister in one scene itself. Her brother sends her to take the place of a girl who was to be originally kidnapped. She gets kidnapped instead and experiences terror, something she never thought she would experience in her whole life. Of course, her brother comes to save the day and brings her back safely. In spite, she sparks a fight with her brother for risking her life for his purpose. The small banter between the two, and the demands she makes with her brother for risking her life was considered entirely adorable. While she is not remembered that well for her role, she was one sister who made a difference.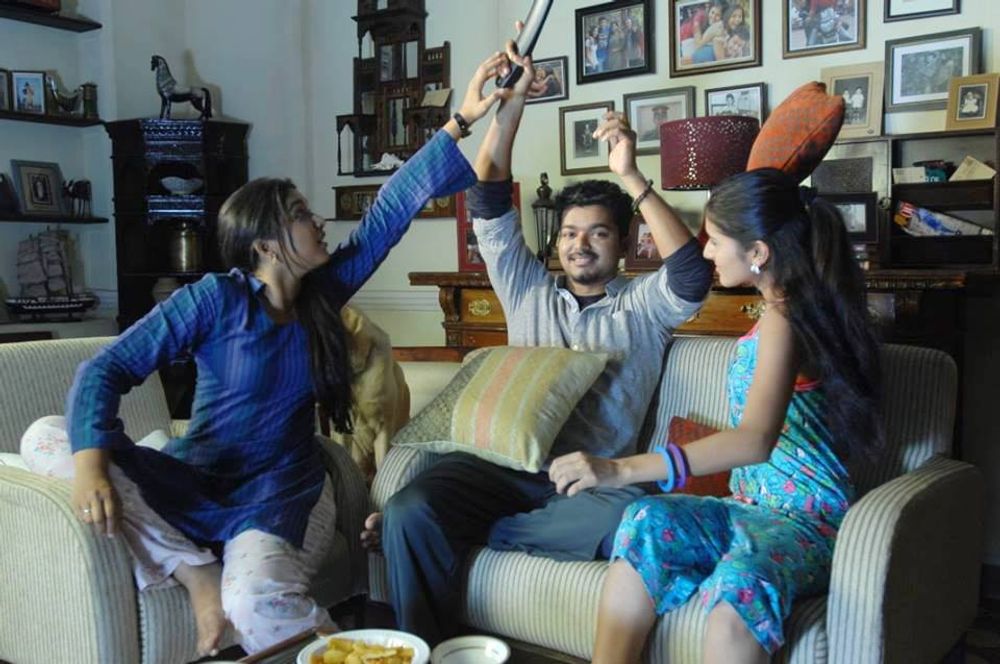 These characters made a difference because of the love they had for their siblings and the extent they went to prove that love. It is not only about the characterisation, but also about the small supporting actors who perfectly fit into the sleeve of the character given to them. These characters played an important role in the movie because without them the movie does not go forward. They are the ones who supported the motives and intentions of the Protagonist. And in spite, they have not gotten the recognition they deserve. These sisters need to be celebrated as much as we celebrate the Protagonist or the Antagonist of a movie!