Now that we have successfully tackled the Covid-19 virus, people have once again started flocking to theatres in large numbers. Filmmakers are also releasing their films in theatres and then releasing them on OTT platforms at a later date, to cater to both kinds of audiences. As theatre owners are starting to make business, here are 6 films releasing this week in theatres and on OTT! Choose your film and grab some popcorn!
1. Salaam Venky: 
Directed by Revathi, Salaam Venky is a Hindi slice-of-life drama starring Kajol, Vishal Kethwa, Aahana Kumra and Rahul Bose amongst others in prominent roles. The film is centred around a true story of a mother and her son, Venky, who suffers from Duchenne muscular dystrophy. The film is produced by Suraj Singh and Shraddha Agrawal through their banners, Blive Productions and RTake Studios, respectively. While the cinematography is handled by Ravi Varman, editing is done by Manan Sagar and Music is composed by Mithoon. This film is all set to hit theatres on December 9th.
2. Naai Sekar Returns:
Directed by Suraaj, Nai Sekar Returns marks the comeback of Veteran comedian Vadivelu. This Tamil comedy film also stars, Redin Kingsley, Shivani Narayan, Sivaangi and Anandraj in lead roles. The movie is about a dog kidnapper played by Vadivelu. The film is a spin-off of Vadivelu's character in Suraj's film Thalai Nagaram (2006). Produced by Lyca Productions, the film's cinematographer is Vignesh Vasu. Edited by Selva, the movie's music was composed by Santosh Narayanan. The film is said to go live in theatres on December 9th.
3. Coffee With Kadhal:
Directed by Sundar C, Coffee With Kadhal is a Tamil romantic comedy starring Jiiva, Jai, Amritha Aiyer, Raiza, Malvika Sharma, Dhivyadharshini, Samyuktha, Srikanth and many others. The film revolves around the love life of three siblings portrayed by Srikanth, Jai and Jiiva. The movie is noted to be the last film of the late actor Pratap Pothen. The film's music and the score is composed by Yuvan Shankar Raja, with cinematography handled by E. Krishnasamy and editing done by Fenny Oliver. The movie was produced by Khushbu, A. C. S. Arun Kumar and A. C. Shanmugam under the banner of Avni Cinemax and Benzz Media (P) Ltd. The movie will be available for streaming on Zee5 from December 9th.
4. Gurthunda Seethakalam: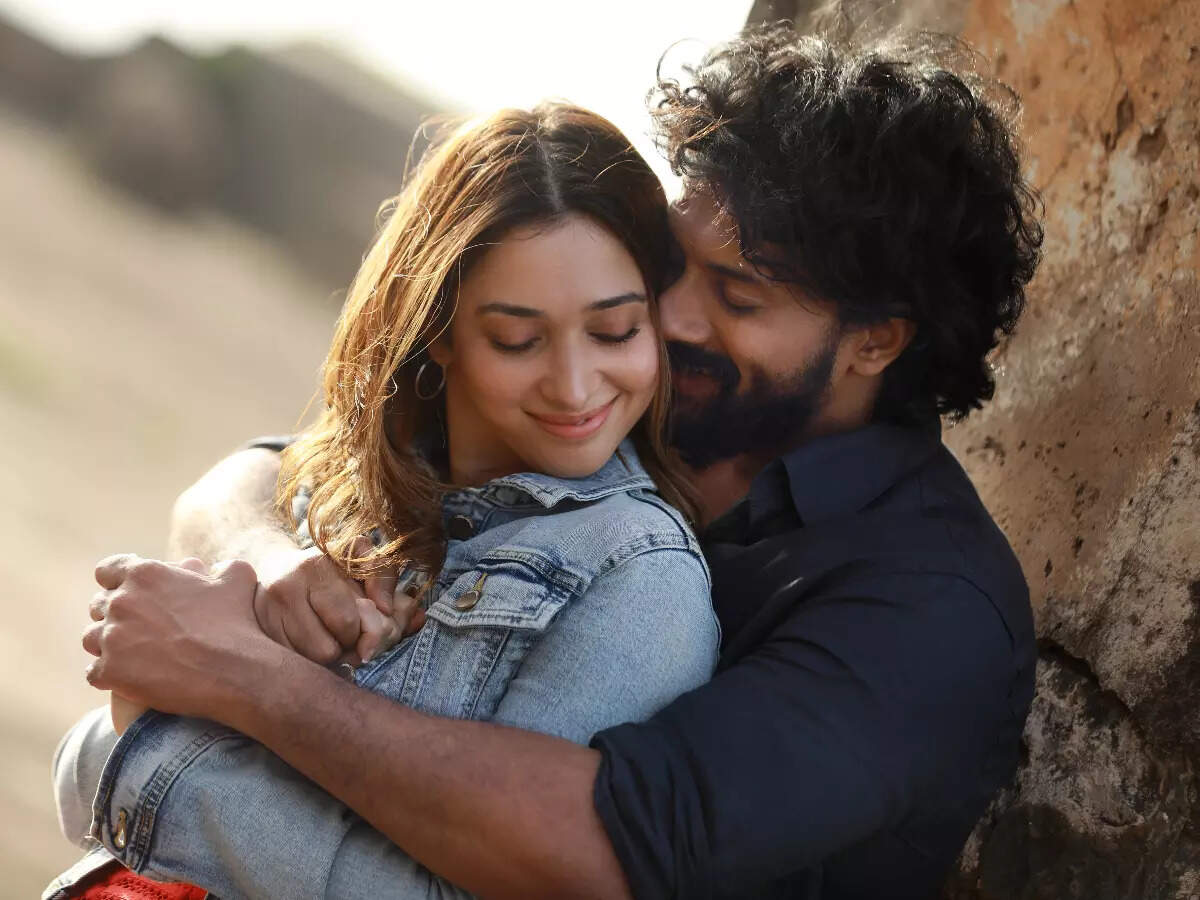 Directed by Nagashekar, this Telugu romantic comedy is the remake of the Kannada film Love Mocktail.  The film stars Tamannaah, Satyadev Kancharana, Megha Akash, Kavya Shetty and Suhasini Maniratnam. The film revolves around the lead character's (Satyadev) quest to find true love. Bankrolled by Nagashekar Movies, Manikanta Entertainment and, Sri Vedaakshara Movies, Satya Hegde took care of the cinematography of the film. Kotagiri Venkateshwara Rao is credited with editing the film while Kaala Bhairava composed the music. The film is scheduled for a theatrical release on 9 December 2022.
5. Varalaru Mukkiyam:
Directed by Santosh Rajan, Varalaru Mukkiyam is a Tamil romantic comedy starring Jiiva and Kashmira Pardesi in headlining roles. he movie is being produced by RB Choudary under his banner Super Good Films. The music for the film is composed by Shaan Rahman while cinematography and editing are performed by Sakthi Saravanan and Srikanth respectively. The movie will be available in theatres from December 9th.
6. Dr. 56:
Directed by Rajesh Anandaleela, Dr.  56 stars Priyamani in the titular role. The film is a sci-fi thriller releasing in Tamil, Telugu, Kannada and Malayalam. PRIYA, who is a CBI officer, comes to the City for the investigation of a murder mystery case. The hero, Arjun, is suffering from some strange disease? how this mystery is solved by these two people is the entire story. The movie is expected to hit theatres on December 9th.