Now that we have successfully tackled the Covid-19 virus, people have once again started flocking to theatres in large numbers. Filmmakers are also releasing their films in theatres and then releasing them on OTT platforms at a later date, to cater to both kinds of audiences. As theatre owners are starting to make business, here are 6 films releasing this week in theatres and on OTT! Choose your film and grab some popcorn!
1) Connect:
Directed by Ashwin Saravanan, Connect is a horror-thriller starring Nayanthara, Sathyaraj, Vinay Rai, Anupam Kher, and Haniya Nafis in lead roles. The story is set during the Covid-19 lockdown, where  Nayanthara a single mother starts noticing eerie changes in the behavior of her daughter and gets virtual help from a pastor played by Anupam Kher who proposes a virtual exorcism. Bankrolled by Rowdy Pictures, Connect's music is composed by Prithvi Chandrasekhar. Edited by Richard Kevin, the movie's cinematography is done by Manikantan Krishnamachary. This horror flick is all set to hit theatres on 22nd December.
2) Kaapa: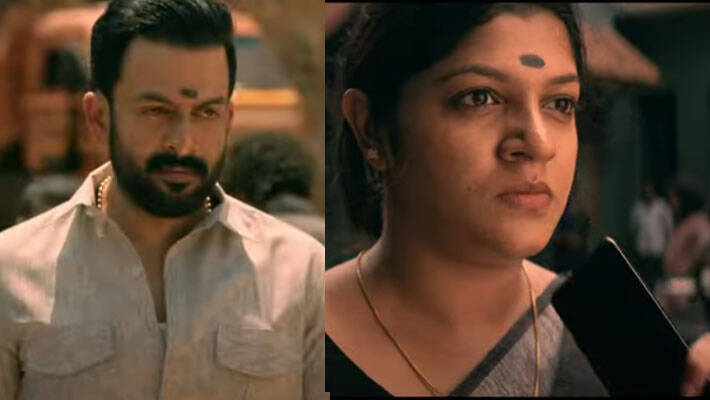 Starring Prithviraj Sukumaran, Asif Ali, Anna Ben, Aparna Balamurali, Manju Warrier, and Indrans in lead roles, Kaapa is a Malayalam action crime thriller directed by Shaji Kailash. The film explores the dark underbelly of Thiruvananthapuram where rival goondas clash in cold-blooded gang wars to gain dominion over the city's suburbs and slums. Written by GR Indugopan, the movie is said to be releasing in theatres on 22nd December.
3) The Teacher:
Produced by Varun Tripuraneni, Abhishek Ramisetty, and G Pruthviraj, The Teacher is a Malayalam Drama thriller directed by 'Athiran' fame Vivek. The film stars Amala Paul, Hakkim Shah, Chemban Vinod Jose, Manju Pillai, Vinita Koshy, I M Vijayan, Prashanth Murali, Dinesh Prabhakar, Senthil Krishna, and Nandu. The movie seems to follow the life of Amala Paul whose perfect life takes a turn after a video of her goes viral on social media. Socially alienated, the lead character fights to remove the black mark from her name and fights her battle on her own. The technical crew of the film consists of PV Shajikumar who wrote the screenplay and dialogues, with Anu Moothedath as the cinematographer. The music is composed by Dawn Vincent and editing is handled by Manoj. The movie will be available for streaming on Netflix from 23rd December.
4) Laththi: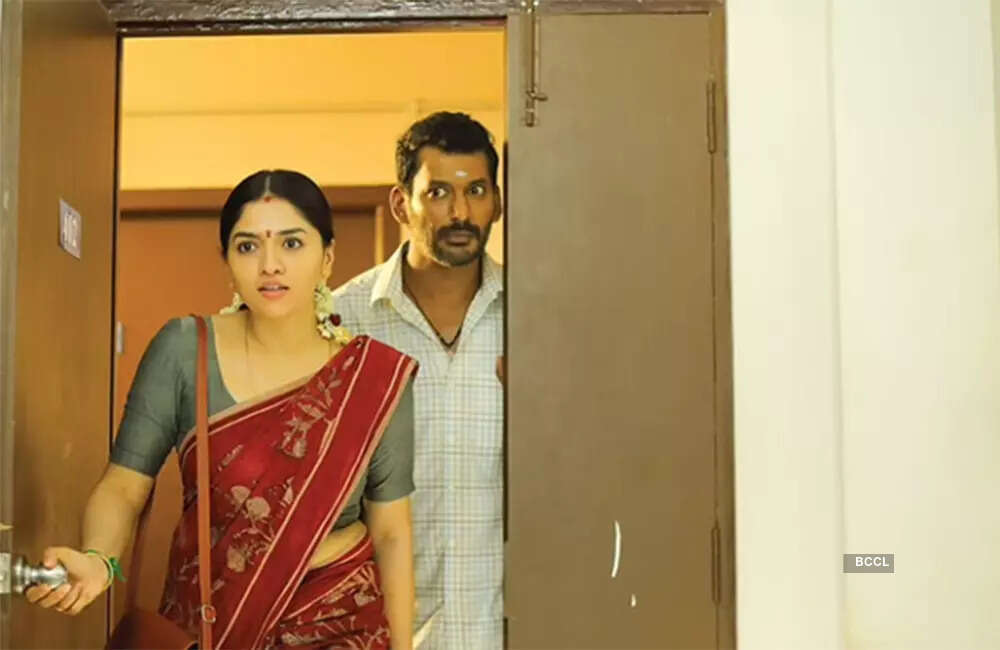 Directed by A Vinoth Kumar, Laththi is a Tamil action thriller starring Vishal and Sunaina in lead roles. The story, produced by Nandha Durairaj, revolves around a police constable, who gets trapped in a building with his 10-year-old kid. How they escape from the building surrounded by a group of enemies forms the crux of it. Prabhu, Thalaivasal Vijay, and Muneeshkanth are some of the others who will be starring in this film. With music composed by Sam CS, the film's Cinematography is handled by Balasubramanyam. The movie will hit theatre screens on 22nd December.
5) Thuramukham:
Starring Nivin Pauly, Indrajith Sukumaran, Joju George, Arjun Ashok, and Sudev Nair in prominent roles, Thuramukham  Malayalam-language period action-drama film directed and filmed by Rajeev Ravi. The film is about harbor workers protesting against the Chappa labor allocation system practiced during the 1940s and '50s in Cochin, India. The film is expected to be available in theatres on 22nd December.
6) Jaya Jaya Jaya Jaya Hey: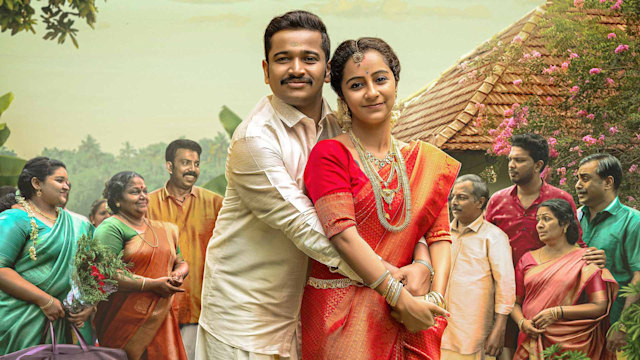 Produced by Cheers Entertainment, Jaya Jaya Jaya Jaya Hey is a Malayalam comedy-drama starring Basil Joseph and Darshana Rajendran in lead roles. Directed by Vipin Das, the film's writing has been co-authored by Nashid Mohamed Famy. The story is about a young bride Jaya, who wants to complete her education, but is mocked by her newlywed husband. Jaya shocks everyone by fighting for herself and becomes an inspiration to other married women. The movie, which was already released in theatres, will be available to stream on Disney+ Hotstar from 22nd December.