Shobhana was the queen of Malayalam cinema in its golden age. Having begun her career in Mollywood with the Balachandra Menon directorial April 18 at a very young age, Shobhana was quite active in the industry till the early 2000s, sharing screen space with the giants. She was fortunate not to get stuck in the shadows of big names and donned brilliant and diverse roles, which still make her Malayalis' favourite. An award-winning actress, she was powerful enough to shoulder movies like Manichithrathazhu and Agni Sakshi. 
After 2000, she became choosy as she spent more time honing her dance skills. Within 2000 and 2013, the Padmashree awardee was seen only in six movies. Now, after a brief sabbatical, the actor is back in M'town with the movie Varane Avashyamund, directed by Anoop Sathyan, son of veteran director Sathyan Anthikkad and produced by Dulquer Salmaan's Wayfarer Films. 
In the movie, she plays the character Neena, a single mother who is also a French teacher. She lives in an apartment in Chennai with her daughter Nikki (Kalyani Priyadarshan) where Bipish (Dulquer) and Major Unnikrishnan, a former army officer (Suresh Gopi), also live. Varane Aavashyamund explores a funny, romantic and emotional ride connecting them. The icing on the cake is definitely the return of Malayalis' one of the favourite pairs Shobhana-Suresh Gopi, who enthralled us with their performance in blockbusters like Manichithrathazhu.
Varane Aavashyamund was released in Kerala on February 7. It is running successfully. Ever since the release, everyone has been going gaga over the pair's on-screen chemistry. Video of Shobhana's introduction song Mullappove that released on YouTube on Valentine's Day has already crossed 8 lakh views. The movie also marks actor and MP Suresh Gopi's entry into movies after a short gap. His appearance as a brave yet shy major Unnikrishnan has brought him accolades. The duo who once ruled the big screen has, indeed, made a strong return. 
At this point, let's have a look at six of their previous popular portrayals.  
Manichithrathazhu: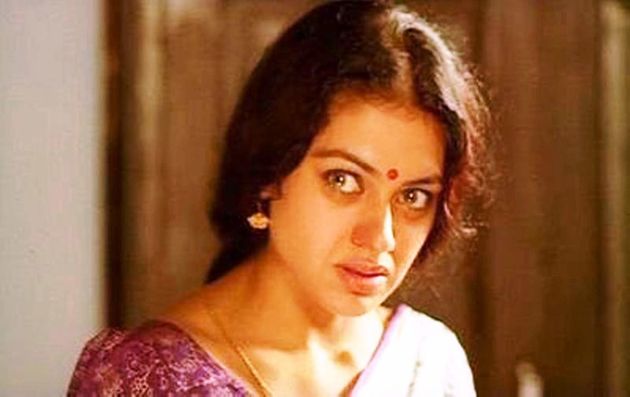 Thinking of the duo, the first movie that crosses one's mind would be Manichithrathazu, directed by Fazil and written by Madhu Muttom. The 25th year of the movie was celebrated in 2018. The movie became a blockbuster hit and Shobhana, who beautifully enlivened as a character with a split personality, walked away with the national and state awards. Her character Ganga and the alter ego Nagavalli are still adored and studied by movie buffs. Nagavalli, a broken lover who takes vengeance on Shankaran Thampi who killed her love, is considered as one of the finest protagonists Malayalam has ever made. Suresh appears as Nakulan, Ganga's husband. Although the movie has been remade into other languages, Shobhana's performance as Ganga and Nagavalli is still considered impeccable.
Innale: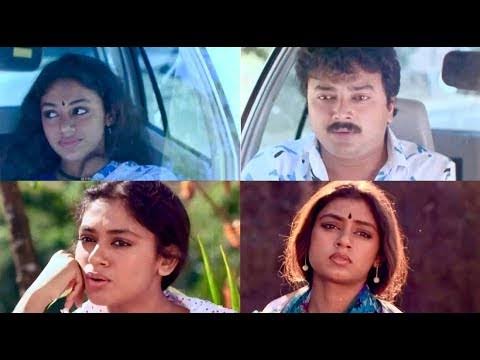 Released in 1990, this Padmarajan-directorial shows Shobhana as Gauri, a person with amnesia following an accident. She forgets a large part of her past, including her husband Dr Narendran played by Suresh Gopi, after the accident. At the hospital in a hill station where she was brought for treatment, she meets Sharath (Jayaram). Over time, she assumes a new life as Maya. Sharath and Maya fell in love and Narendran, who comes in search of his wife, leaves the scene heart-broken. The climax scene where Shobhana treats Narendran as a stranger and he leaving the house without a word would leave one teary-eyed. 
Commissioner: 

A movie where the pair pulls off another beautiful performance. Although it is primarily Suresh Gopi's movie where he plays the character Bharathchandran IPS, Shobhana is equally good as Indu, a lawyer and fiancée of Bharathchandran. She is the one who tips him off with a news item that changes the course of the narrative. 
Alilakkuruvikal: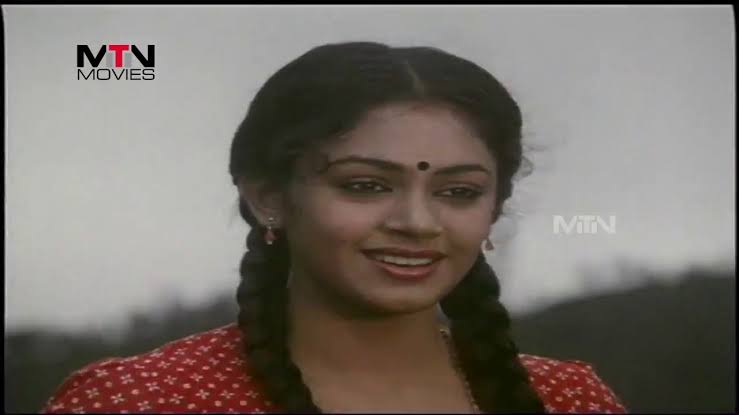 Directed by S.L. Puram Anand, Shobhana and Suresh appear as the characters Bhavana and Shashi in the film. Shashi is an artist. He falls in love with Bhavana who is about to marry another man. Situations change when Bhavana develops feelings for Shashi. Released in 1988, it also has Vinod Kumar, Lizy and Jagathy Sreekumar in other prominent roles.  
Rajaputhran:

In this movie, Shobhana essays the role of Veni, only daughter of a wealthy businessman while Suresh does the character Anand, a wildlife photographer who had to return home following the demise of his father M.K. Nair. Anand is in love with Veni and they are about to get married. The movie directed by Shajoon Kariyal goes on to narrate how Anand resolves the mystery surrounding his father's death. Contrary to her off-beat performances, Shobhana has a stylish portrayal in this movie. 
Makalku: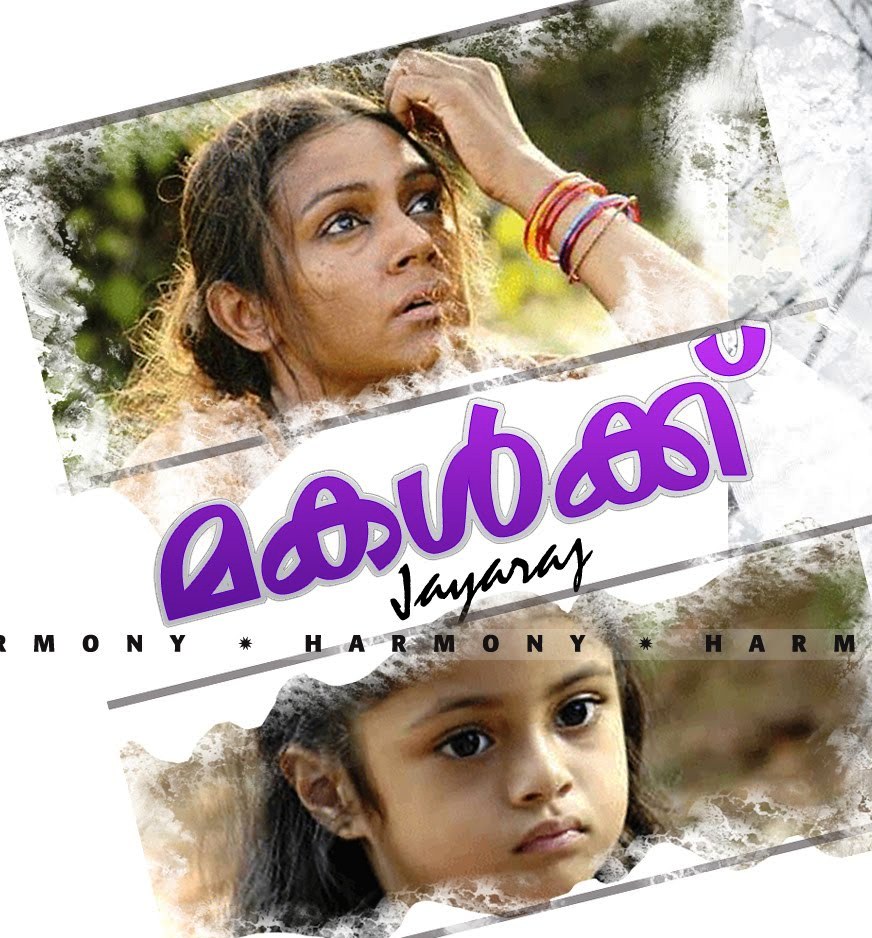 The film directed by award-winning director Jayaraj brought Shobhana and Suresh back on screen in 2005, after a short hiatus. The movie inspired from a real-life story has Shobhana playing the role of Killeri, a mentally deranged woman who wanders on streets and Suresh as Dr Warrier who takes care of her baby. The character for which she sported a different look won her critical acclaim in the National awards.