Actress Sneha, who turns a year older today, has risen to be one of Kollywood's favourite with a career span that almost touches two decades. At the young age of 18, Sneha made her debut in a Malayalam film and then starred in the romantic film 'Ennavale' in 2000. Ever since that, there's been no stopping her. A film that made her popularity grow to lengths was 'Autograph', followed by 'Pudhupettai' and several others that came out later.
Here are some of her best moments!
When She Essayed A Tough Role Like A Boss
Sneha's role as Krishnaveni, a sex worker who falls in love with Dhanush and marries him in 'Pudhupquite, was quuite a surprise. Sneha was known for her non-risky characters onscreen, however, post the release of the film she proved she could be versatile and bankable. Her portrayal of a prostitute who wants to lead a normal family life, is heartwarming. Wish we today had more actresses like her in south cinema who brought out emotions the way she did.
When She Starred In Films After Films In The Early 2000s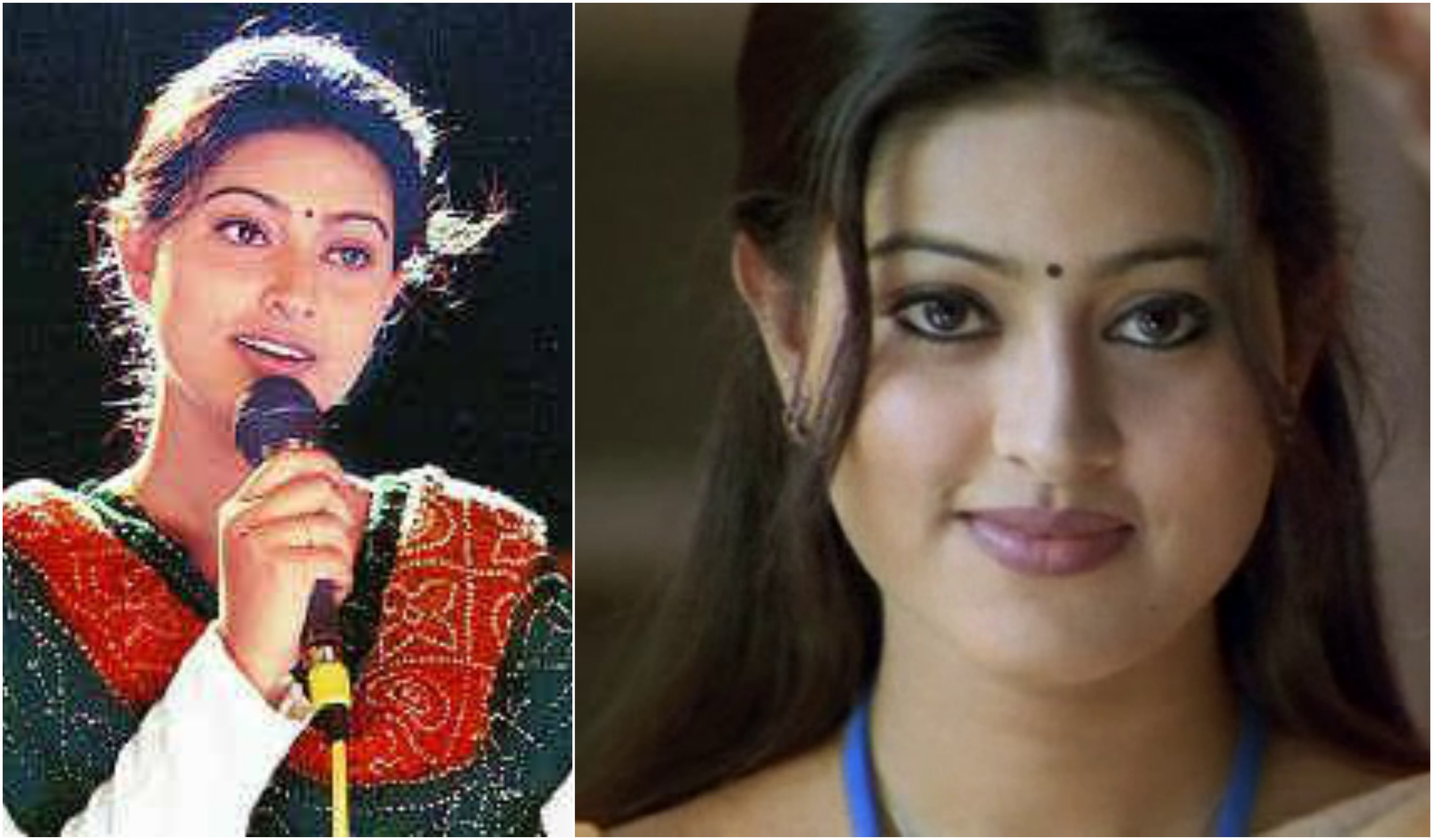 Starring in various romantic, hard-hitting, and fun films, the early 2000s belonged to Sneha. A pretty face, a heartwarming smile, and the ability to take emotions to the next level, Sneha featured in scores of films, paired opposite popular actors including Kamal Haasan!
She's Won The Tamil Nadu State Film Award Thrice!
She's more than just a pretty face – she's got some serious acting abilities. It's a no-brainer that she won accolades for it. Her first Tamil Nadu State Film Award was for her performance in 'Punnagai Desam'. Her next state award was for her performance in 'Virumbigiren', a romantic drama that fared well. Her third one was for her measured performance in 'Pirivom Santhippom'.
When She And Her Husband, Prasanna', Were The Cutest!
The two were paired in the thriller 'Achchamundu Achchamundu', in roles that were praised during its release. Needless to say, their onscreen chemistry translated to offscreen too and the two were rumoured to have been dating until they confirmed it and announced their wedding in 2012. They frequently post snaps of each other going on late night dates and outings, and give couple goals!
When She Made A Cinema Comeback Because Why Not?!
She had a son in 2015, Vihaan, who is quite a handful and she became a hands-down mommy to take care of him. However, motherhood never stopped her from pursuing her career and she's made a cinema comeback ever since then.
Her last appearance was in 'Velaikkaran' directed by Mohan Raja, a film that has allegedly chopped off a significant portion of her role. In an interview with JFW, she spoke about what kind of roles would help a comeback.
"If you are given the chance of good roles and good films, people will still appreciate you in spite of the decisions you have taken in your personal life. But it works at a 50:50. If you have chosen to come back with a script that doesn't usually work for your image, people are likely to not appreciate that. Cinema has grown really well and there are so many women-oriented films coming up so there's plenty in the category of comebacks one can do. The future in this regard really does look better!"
She has a Kannada flick and a Telugu one in the pipeline, hopefully they work out!