Songs have been a huge factor in Indian movies. Some movies became a blockbuster just for their beautiful songs. But were these songs worthy of the credit? The lyrics play a key role in any song, but in today's cinematic experience, music speaks louder and reaches quicker than words. And due to this reason, despite the unrealistic and ill-meaningful words, the song is a hit.
Recalling all our childhood and current age hits, we find one thing common, the lyrics are so demeaning and tormenting to women, the love songs specifically. Right from the description of a woman's beauty to forcing her to accept the man's love, it is all quite disheartening to us as a society for making these songs a hit number.
Here are a few Tamil language movie love songs that pretty much begs, torments, stalks the female lead to accept the male lead's love:
Senjtaaley from Remo
Enaku nee easy ah thaan venam
Pesi pesi correct pannuven naana
Tholla panni alaiyama thiriyama kedaikura
Kadhale venam venam
These beautifully penned lyrics from the movie Remo translates to, "I don't want your love easily, I want to make you fall for me by troubling you with my deceptive talks."
First things first, this song is a huge hit, there cannot be anyone that doesn't groove to this song. But, what is it with Indian cinema and taking no for an answer? It is very simple if a girl says no, It just means one thing, It's a big No. Nobody can force and make someone fall for one. This movie on the whole was hugely misguiding. Faking his identity and making her fall for him, is itself fundamentally wrong on many levels. And it's not surprising for this song to have been from this song.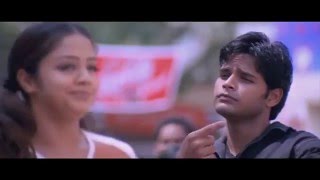 Oru punnagai poove from 12B
Unn kaaladi kenjum
Siru kaadhal pichai podu kannu
Naa kenji ketkum neram
Unn nenjin oram eeram
Ahh… chacho acho
Kaadhal vaarathooo….
Translates to, "My dear lady love, please fall for me while I beg you, fall on your feet and seek your affection."
Either taking one extreme of force or the other extreme of begging? Love is a mutual exchange of feelings where both parties act as equals. Nobody is superior and hence nobody needs to beg anyone to make them accept their love. Forcing comes in many forms and this song has a take on one extreme of forcing that is not good too.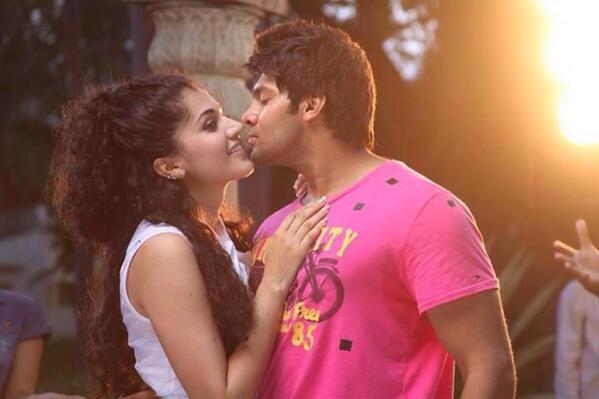 En fuse um pochu from Aarambam
Weekendula veetukka koopten
Oru madhiri unnayaa paarthen
Rendu perula rommaa poten
Love thaan ketten
Mudiyadhunu solla mudiyaadhu.. my baby
Translates to,
"Did I invite you to my house over the weekend?
Did I look at you with a bad intention?
Did I book a room for the two of us?
No!! I just asked for your love.
You cannot say no. You shouldn't say no, My baby!"
This song not just justifies why the hero wants his lady love to accept his love but also strictly prohibits her from her own choice of saying no. The questions he asks her clearly show how mispresented his mindset has been. Those questions are ew of the basic qualities any man needs to have despite his love or not. These fundamentals are not something to be proud of. Also, nobody can take away anyone's choice. The choice is a fundamental right and consent is a pillar of any relationship. These form the basics of any love story which was missed here in this song.
Loosu penne from Vallavan
Kaadhal Varatha? Kaadhal Varatha?
En Mel En Mel Unaku Kaadhalvaradha?
Kaadhal Varatha? Kaadhal Varatha?
En Mel En Mel Unaku Kaadhalvaradha? 
Translates to, "Don't you love me? Why won't you love me? Why are you not loving me?"
Questioning and pestering over and over for reasons of not accepting one's love is not the route. Each one has their wants and reasons. Few may say, few won't. Just because the male confesses his love, she is not bound to accept him.
Azhage Azhage from OKOK
Unai kenji ketkiren enai konja ketkiren
Nee ketka marukkiraai
Thodarndhu nadikkiraai
Unakkum enakkum naduvil
Kaadhal valam vara
Translates to, " I beg you to love me. Why won't you listen? Why are you acting? Why doesn't love bloom between us?"
This song is like a conversation between the female and male lead as to why is she not falling for her. Despite her explanations, he decides to not listen and continuously pester her with such questions as above. This song has a specific line, "Why are you acting?" This kind of presumptuous behavior of the girl saying no is acting because deep down she loves him is the bind of every song and the male lead in movies. But, this is not the true reality, love happens for a few and not for others. The other doesn't need to fall for us.
There are several other songs as well that glorifies such varied form of forcing. The highlight of these songs is that the girl falls for the guy and he wins her in the end. But this is not the true reality. This is called forcing, torment and stalking. As inevitable and natural falling in love with the guy is how it has to be for the girl. It doesn't have to be forceful. Also, adding such peppy, groovy music to these songs making it a huge hit is disheartening.
Let's pledge not to forget to observe and question such misogynistic instances!!