With Mother's Day approaching, it's a given that many of us will be unable to celebrate with the woman who's made us who we are today. However, it is not impossible to spend some quality time with her even if you're not in the same vicinity. 
A similarity that Indian and international movies have is the sentiment that is shown towards a mother. Over the decades there have been many movies that revolve around the one special person in all of our lives, our mothers. On this Mother's Day whether you're away from your superwoman or have the luxury of staying with her, here are some sentiment kicking movies that'll help you  bond with her.
Kannathil Muthamittal (Tamil)
This well acclaimed 2002 film which features R.Madhavan, Simran, Nandita Das and child actor Keerthana is about an adopted daughter in search of her biological parents. The film won six national awards and went on to be the official entry for various film festivals internationally.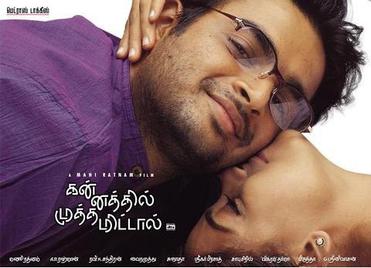 The remake of the Hollywood film stepmom, this movie is directed by Karan Johar with Arjun Rampal, Kareena Kapoor and Kajol playing the lead roles. 
The plot revolves around Maya (Kajol) who is a divorced mother with three children. Her ex husband (Aman) introduces his girlfriend Shreya to his family which causes a lot of discomfort. Their lives take a turn when the doting mother is diagnosed with cancer.

Based on the life of professional American football player, Michael Oher , the movie has Sandra Bullock playing the lead role. 
The  movie brings to light the fact that you don't have to be a biological parent to shower love and affection upon a child. The film was critically acclaimed and led Sandra Bullock to win various accolades for her performance in the movie.
Achuvinte Amma (Malayalam) 
This 2005 film sees Urvashi and Meera Jasmine playing mother and daughter. The film revolves around the bond shared by them as they struggle to navigate through Achu's (Meera Jasmine) relationship with a lawyer. 
Life is beautiful (Telugu) 
This 2012 film features various actors including Vijay Devarakonda, Amala Akkineni, Shriya Saran and Naveen Polishetty. 
The film is about a widowed mother who due to unforeseen circumstances has to send her children to live with her brother. Through various instances revolving love, friends and education the children learn to value their mother.

This super hit Vijay Antony film revolves around a rich business man Arul whose mother is unable to recover after she meets with an accident.  After stumbling upon a priest, he learns that his Mother will recover if he turns into a beggar for forty eight days. The rest of the film revolves around the hardships faced by Arul as he hopes for his mother to recover. The movie was also dubbed and released in Telugu,Hindi,Odia, Marathi and Kannada as bichagadu,roadside rowdy, baby,bhikari and Amma I love you respectively.  
This 2013 Hindi film has Farooq Shaikh and Deepti Naval playing the lead roles. 
This coming of age film is a story about a single mother who finds love again much to her daughters dismay. The movie tackles various mother daughter relationship complexities and is a must watch! 
Jacobinte Swargarajyam (Malayalam) 
This heart-warming 2016 film is about a family that goes through hardships due to betrayal. Although the film doesn't revolve around the relationship shared by the mother and her children, the role played by Lakshmy Ramakrishnan shows us how powerful the ladies of today are.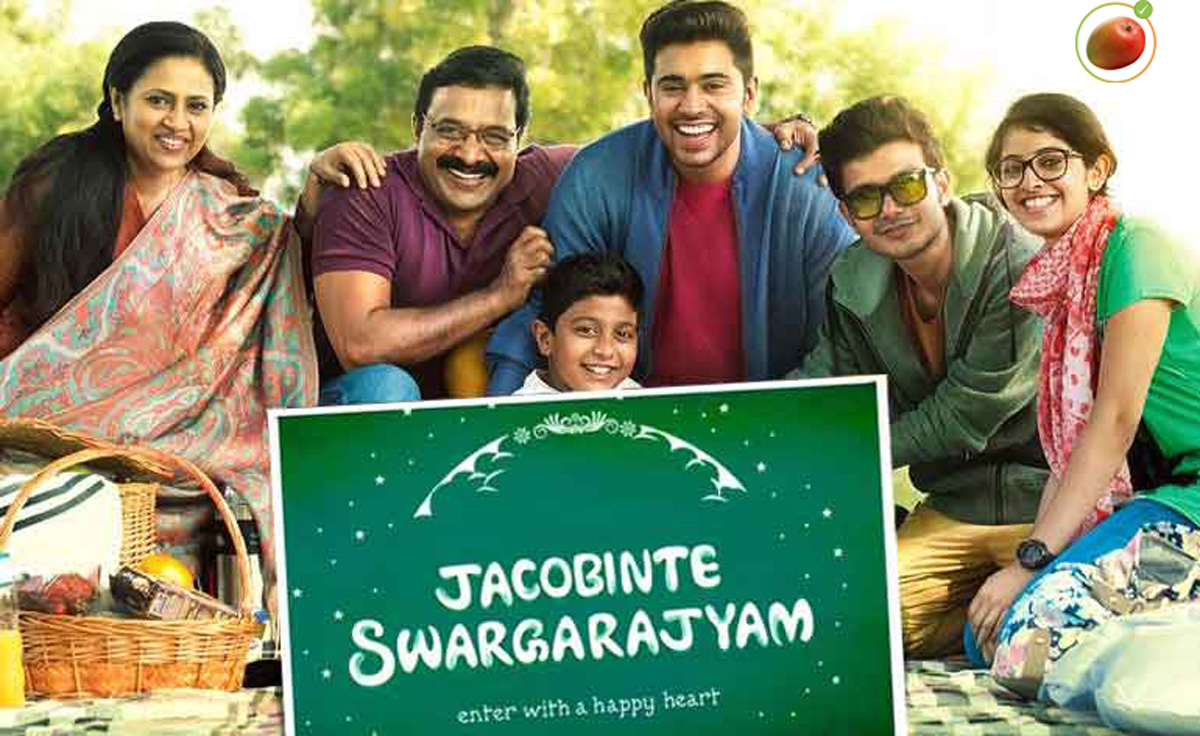 This hilarious Disney movie is about princess Merida who is constantly chided by her mother Elinor. One day, Merida runs to the forest to evade her fate of getting married to the winner of the Highland games. She encounters a witch who gives her a cake that her Merida's mother and brothers eat, this turns them into bears permanently unless the princess mends their mother daughter bond by the second sunrise. 
Sridevi Kapoor's 300th film was released in Malayalam, Tamil, Telugu and Hindi. This thriller film is a must watch as it portrays the lengths a mother would go to to protect her child. 
The film is about Devki (Sridevi) who along with the help of a private detective sets out to get revenge on her daughter's rapists who were acquitted by the court.

This remake of the Malayalam film 'how old are you' sees Jyothika playing the lead role. 
The film is about Vasanthi (Jyothika) who lives a monotonous life until her friends encourage her to find her younger self. After being left alone at home once her husband and daughter leave to Ireland she sets out on her journey to follow her dreams.

This Mark Wahlberg movie is about the struggle a married couple Pete and Ellie face when they set out to adopt Lizzy, a teenager but what they fail to realise is that Lizzy has two more siblings 
The film is an adorable family drama that shows challenges faced by parents whether their child is adopted or not.

 M.Kumaran Son of  Mahalakshmi (Tamil)
This Jayam ravi film is about the bond shared by a son and mother. The plot revolves around M.Kumaran (Jayam Ravi) who sets out to make his dying mothers (Nadiya) wish of him reuniting with his estranged father (Prakash raj) come true. 
If you and your mother are fans of horror movies then this is the film for you. This thriller film expresses how a mother's love goes above and beyond even if they're separated. 
This classic 1990 Mani Ratnam film is one that is close to everyone's heart. The film which was much ahead of its time is about a family whose life changes after they find their third child that they believed was stillborn. The movie's approach towards mental illness and stereotypes in society led it to win various national film awards. 
If you're away from your mom then ring up her Skype or FaceTime and synchronise the viewing of either of these movies! Cuddle up on the sofa together after making her favourite meal and enjoy the day that celebrates her.