Dhanush has always been the Pride of the Tamil film industry with the heights he has reached over the 20 years he has been in this field. Dhanush, as we all know him, adopted this name only with his debut film Thulluvadho Illamai back in 20o2. He was born as Venkatesh Prabhu to Tamil film Producer and Director Kasthuri Raja. He initially wanted to do hotel management and become a chef. However, his brother, now Director Selvaraghavan, pressurized him to enter the acting field. Thanks to him, we now have a gem of an actor in Kollywood.
Dhanush has officially completed 50 films, with the latest Hollywood's The Gray Man, marking his 50th. He has always aimed high as he was one of the earliest new age actors to shine in Bollywood as well with Raanjhanaa. For those who have been following his journey from the beginning, we know that as an actor Dhanush has grown immensly and has been setting an example for all actors in the industry. On the occasion of his 39th birthday, here are 10 movies of Dhanush that prove that he is the Pride of Kollywood!
1)Kadhal Kondein:
After kickstarting his career with Thulluvadho Illamai, Dhanush collaborated with Selvaraghavan once again for Kadhal Kondein. Dhanush, in Kadhal Kondein, is not the Dhanush we see today. Still, back in the days, Dhanush really lived and performed the character 'Vinoth' who is still remembered for his introvertish and shy character. Dhanush was the perfect person for the role considering the film being a psycho-thriller. No matter how much more versatile Dhanush has become over the years, till date his fans consider Kadhal Kondein, one of his best.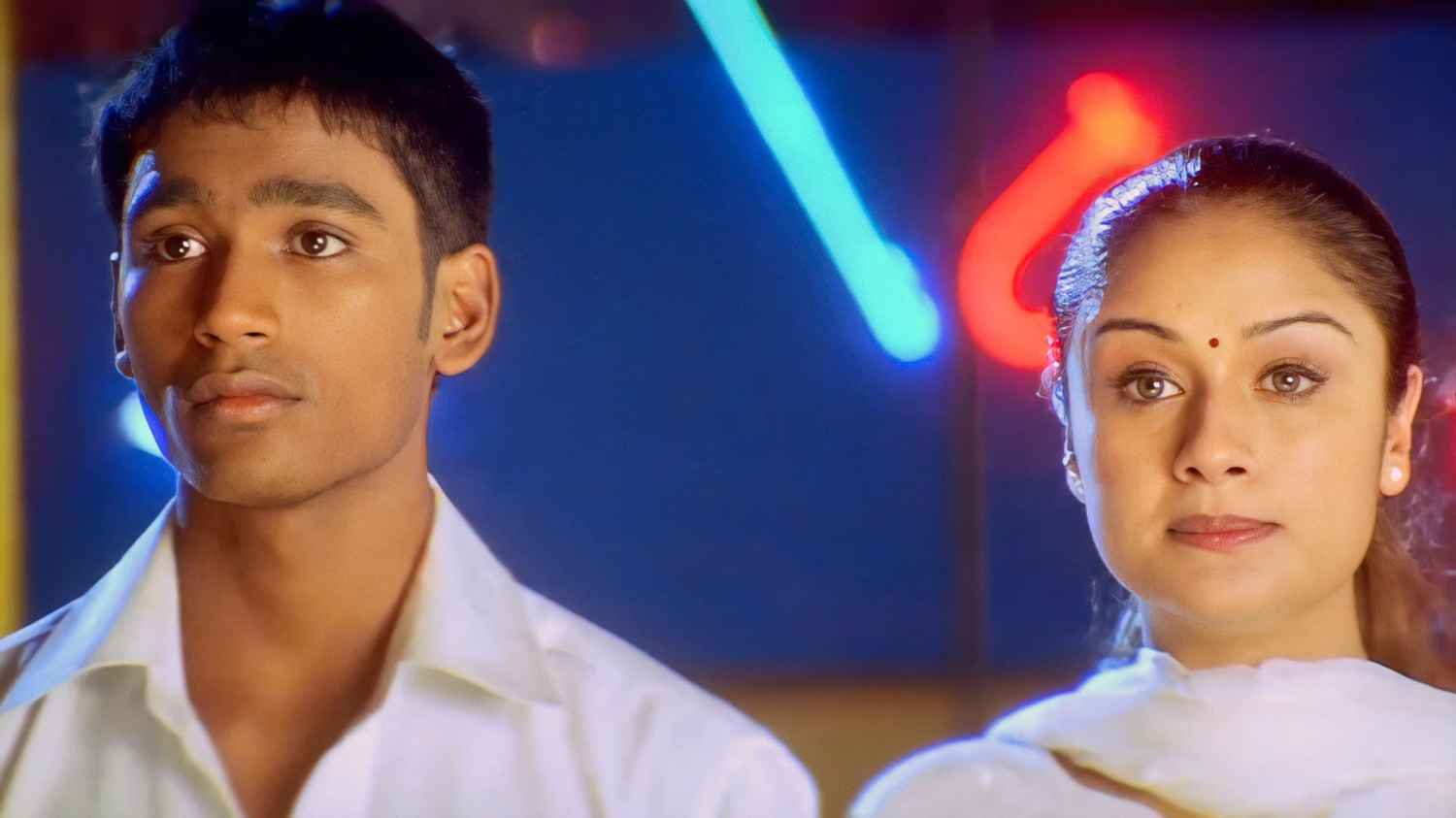 2) Pudhupettai:
Dhanush's Kokki Kumar from Pudhupettai is now considered his claim to fame. This was possible because of the rawness of the character, and because of how well Dhanush fit into the sleeve of the character. As a puny young boy from the slums, Kokki Kumar tries to come up politically, and he portrays the difficulties he faces to make people take his orders. Looking back, we wonder who else would have suited the role of Kokki Kumar, if not Dhanush. We also wonder if this movie of Selvaraghavan would have ever shone if not for the versatile actor. Thankfully, Selvaragahavan and Dhanush has promised us more of Kokki Kumar with Pudhupettai 2!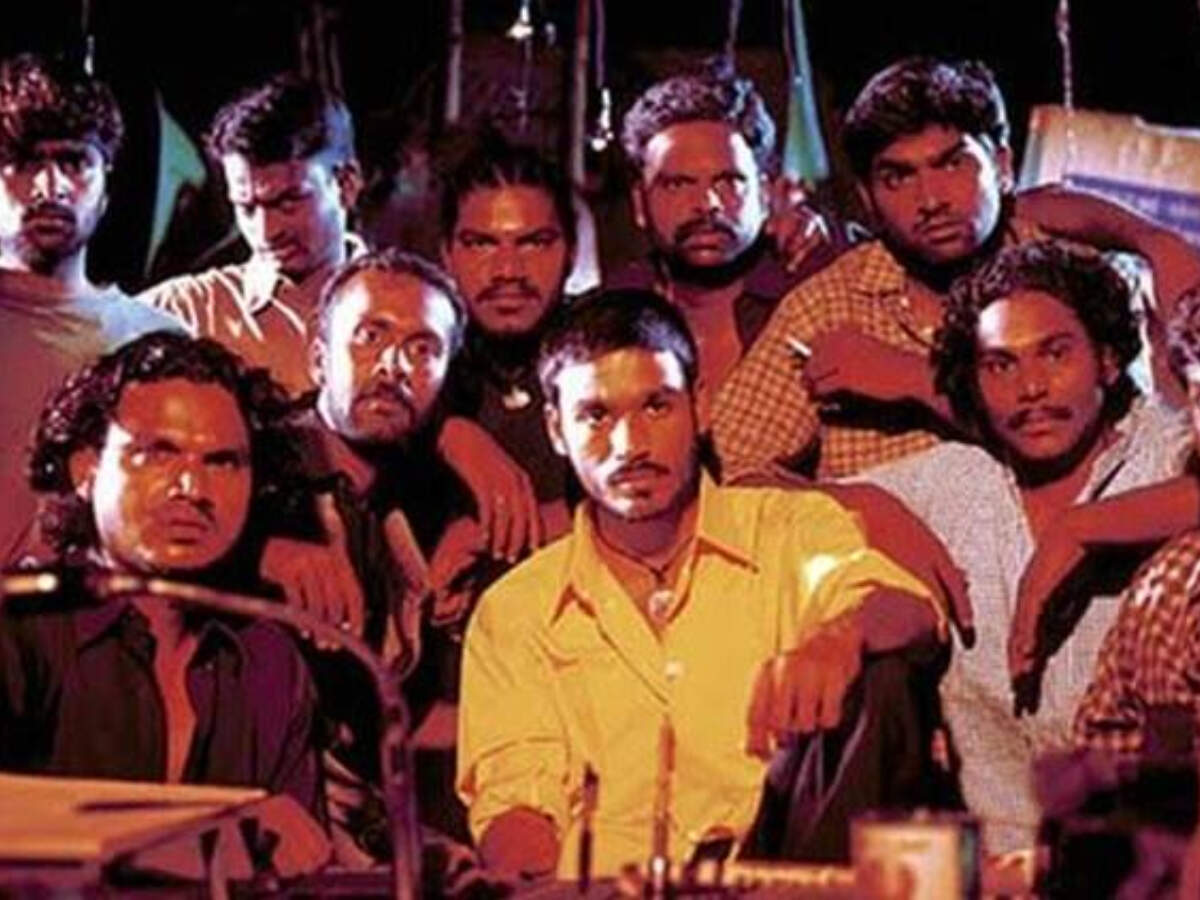 3) Polladhavan:
2 collaborations that have always worked for Dhanush are his collab with Selvaraghavan and that with Vetri Maaran. Every film of Dhanush and Vetrimaaran till date have been a hit. Polladhavan was the first of this collaboration, and was pretty successful for Dhanush, after he had a number of mediocre films in between. Before Polladhavan, if anybody would have said that the movie is about a Man and his love for his bike, nobody would have watched the movie. But, Vetrimaaran's direction and Dhanush perseverance to find his lucky bike is what made the movie what it is today. Polladhavan is an underrated masterpiece of both Dhanush and the director, and it surely needs more recognition than it already has.
4) Aadukalam:
Yet another Dhanush-Vetrimaaran film, Aadukalam is an unexpected brilliant film of the duo. Vetrimaaran is known to have simple conflicts that lead to twisted screenplays for his films. The raw characters that Vetri writes for Dhanush is what matters the most. Dhanush's Karuppu is a character of Dhanush we have not seen before. His entire aim is to make his teacher's team win. But, when he finds out that the same person is plotting against him, the steps he takes is what makes the character Karuppu. A simple man, in love with a girl from his neighbourhood, Dhanush's Karuppu represents what every simple man will do to secure his future. It is not surprising that Dhanush won a National Award for his acting in this film.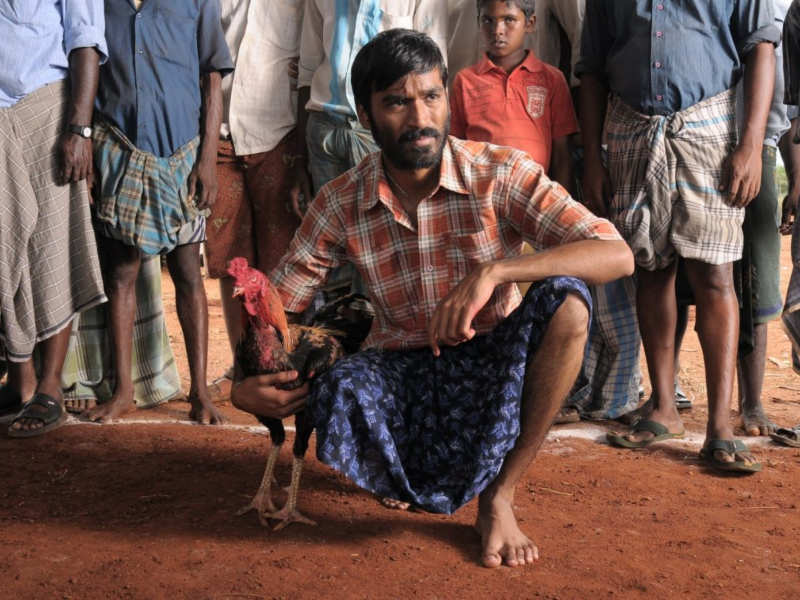 5) Maryan:
Directed by Bharat Bala, Dhanush's Maryan is a salute to fishermen, the sea, and the people who live by the sea. The character Maryan or 'Kadal Raasa' is a true epitome of love, as Dhanush only goes to Sudan for the love of his life, Panimalar. The struggle portrayed by Dhanush as Maryan in the deserts of Sudan and in the song 'Nenje Ezhu' makes all of us yearn for a lover like Maryan. The transformation shown by the actor before and after he fell in love, is why Maryan is a character loved by all today!
6)Kodi:
While most Tamil actors have a dual-role film early on in their career, Dhanush got this opportunity only after 14 years. And unlike a typical father-son role, Dhanush got to portray twins of contrasting characters. While in the first half Kodi gets the limelight, in the second half Dhanush brilliantly transforms Anbu also into a character like Kodi. The scenes where we see Kodi get betrayed by Rudhra, and Kodi still saving her from getting caught, are heart-wrenching. Kodi is the only dual-role film of Dhanush, in which he showed-it-all!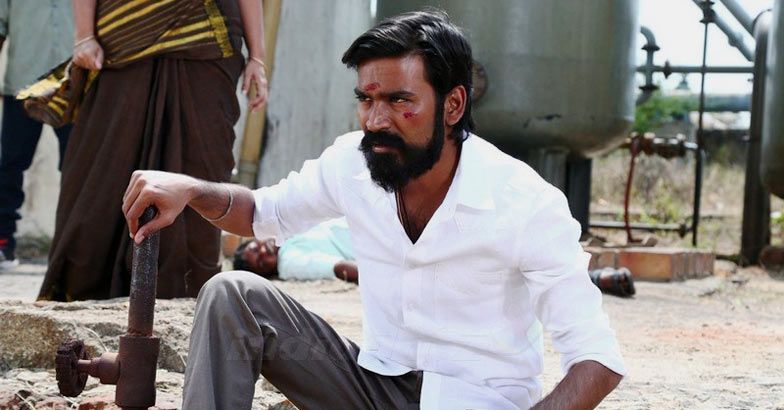 7) Vada Chennai:
A 3rd Collaboration of Vetrimaaran and Dhanush, Vada Chennai's Anbu has simple aspirations in life; i.e. to become a carrom champion. But, life intervenes, and Anbu falls in love and is forced to murder. Then the story begins! As Anbu, Dhanush led the film although the film had a number of leading characters. Within months after its release, Vada Chennai became a cult film, and Dhanush had a lot to contribute to this classification, so much so that audiences as awaiting a sequel. Vada Chennai was a lot of things, but it was mostly Dhanush as Anbu.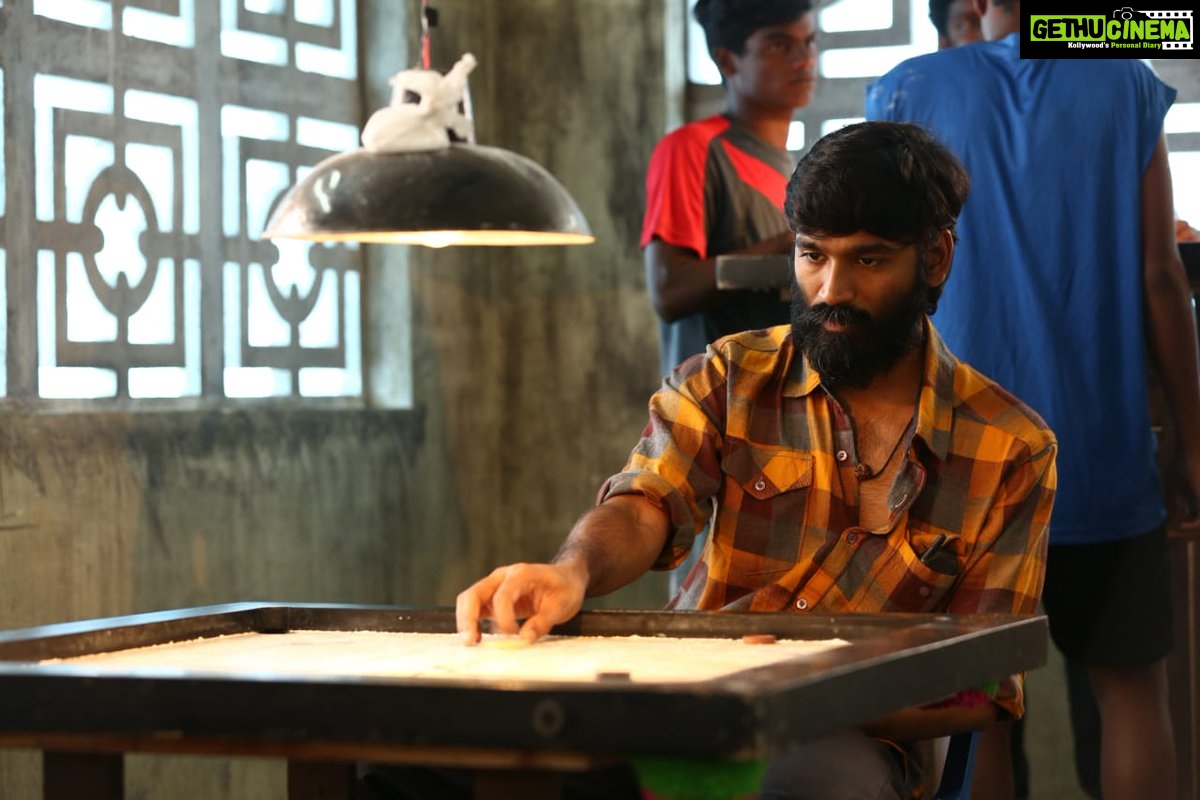 8) Asuran:
Again with Vetrimaaran, Dhanush did Asuran, which made him bag the National Award for Best Actor. A brilliantly written film, Dhanush showed both his sentimental as well as outrageous persona with this film. The film had a roller-coaster of emotions and graphic visuals. But, it conveyed the right message to the audience, which could not have been done without Dhanush as Sivaswaami. The film did so well that it was remade in Telugu as well. Well the credits go mostly to Dhanush.
9) Karnan:
Yet another political-action drama film, Karnan directed by Mari Selvaraj, felt like the film was made to bring out Dhanushs entire acting potential. The character Karnan is about a leader, a saviour, something like Kamal Haasan's Nayagan. The film is also said to be based on the Kondiyankulam Caste-violence dating back to 1995. With the kind of senstivity the movie deals with, Dhanush's portrayal of Karnan was what set the message right. We need Dhanush to do many more powerful characters like Karnan in his career.
10) The Gray Man:
Dhanush made us all proud recently, by starring in a Hollywood film directed by The Russo Brothers. He acted along with stars such as Ryan Gosling, Chris Evans and Rege Jean Page and is one of the first from Kollywood to reach such heights. Although Dhanush's screen time as Avik San in the film was pretty limited, he did leave an impact on those who watched the film. Avik San's action sequences were killer, and we need to see more of Dhanush in all languages, not just Tamil!