Ever since the lockdown began, OTT platforms have become famous and have made it easier for binge-watchers to watch movies and shows from home. On the other hand, various platforms are also releasing a variety of movies and series in their respective platforms. Here are 10 movies and Series that were released on OTT in August!
Directed by Gautham Ramachandran, Gargi is a Tamil legal drama starring Sai Pallavi, Kaali Venkat, R S Shivaji and Aishwarya Lekshmi in prominent roles. The movie is about a daughter's struggle to prove her father's innocence. Gargi (Sai Pallavi) belongs to a not-so-well-to-do family and her father who is a watchman is arrested for allegedly sexually abusing a child. How she fights to prove her father innocent forms the rest of the story. The movie received great appreciation for dialogue writing and performances.
Where to watch: Sony Liv
Starring Alia Bhatt, Shefali Shah, Rosshan Mathews and Vijay Varma, Darlings is a Hindi dark-comedy drama directed by Jasmeet K Reen. The movie revolves around Badru who hopes her volatile husband will reform if he stops drinking. However, when his rage goes too far, she and her mum boldly, albeit clumsily, seek revenge. The movie deals with the sensitive topic, Domestic Abuse. Alia Bhatt's performance in the film and the story line welcomed good reviews.
Where to watch: Netflix
Starring an ensemble cast including Amala Paul, Prasanna, Priya Bhavani Shankar, Thambi Ramaiah, Nassar, Kalaiyarasan and Guru Somasundaram in lead roles, Victim is a series directed by four Tamil film directors, including Venkat Prabhu, Pa Ranjith, Rajesh and Chimbu Devan. The series revolves around the lives of four different people who fall victim to their own actions and pay the price. The series is a very interesting take on mystery, murders and who the real victim is. An anthology, this is series was a different watch after a long time.
Where to watch: Sony Liv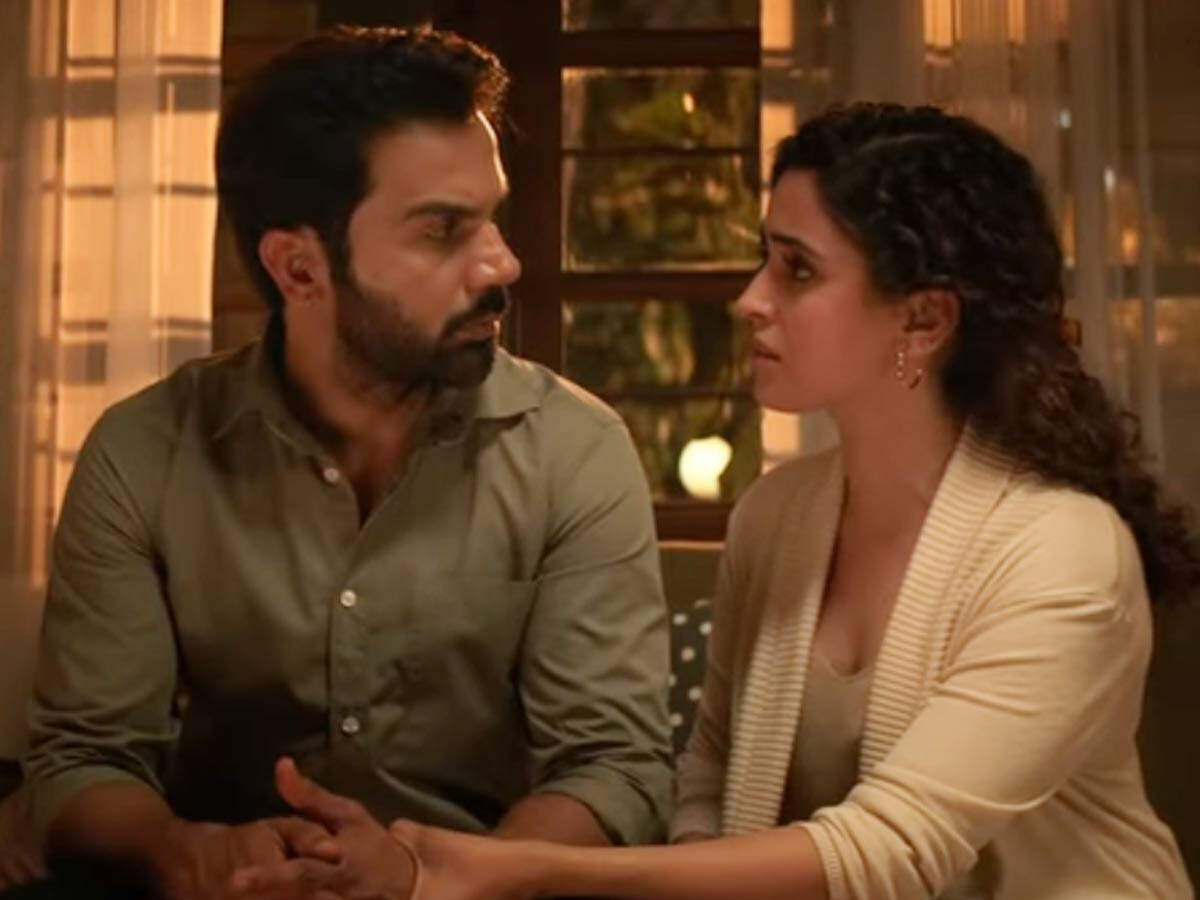 A remake of the Telugu movie with the same name, Hit The First Case is a Hindi crime drama, directed by Sailesh Kolanu. Starring Rajkumar Rao and Sanya Malhotra in lead roles, this movie is about Vikram, a 32-year-old cop. While he is battling with his own traumatic past, the stakes get high when a girl called Preethi mysteriously disappears in Hyderabad and Vikram has to solve the case at any cost.  The movie's original version was a hit, and this movie also fared well amidst audience because of the performances.
Where to watch: Netflix
Directed by Arivazhagan, Tamil Rockerz stars Ramesh Thilaganathan, Arun Vijay and Vani Bhojan in titular roles. This Tamil Action Drama revolves around anonymous cyber pirates who are threatening to release a highly anticipated film featuring a massively popular star. It's up to the cop Rudra to find the lawbreakers and bring them to justice. The series revolves around the piracy website Tamil Rockers, that uploads films immediately after its release as piracy content.
Where to watch: Sony Liv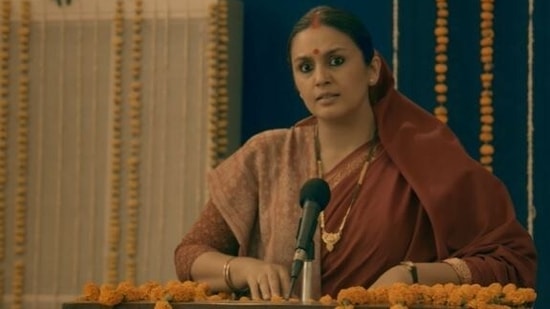 Maharani is a Hindi drama series directed by Subash Kapoor, starring Huma Qureshi and Sohum Shah in lead roles. The first season of the series was a hit and now season 2 has released.  In this season, Bheema Bharti (Sohum Shah) comes out of prison to fight and reclaim his political position from his wife Rani Bharti (Huma Qureshi), who was handpicked to succeed him. Will he regain his position, or will Rani win this political-cum-personal battle? Huma Qureshi received great appreciation for her role as Rani Bharti.
Where to watch: Sony Liv
A action-comedy drama directed by Rathna Kumar, Gulu Gulu stars Santhanam, Athulya Chandra, Namita Krishnamoorthy and Pradeep Rawat in lead roles. The movie's protagonist does every odd job for survival. He is approached for help by a group of youngsters who want to rescue one of their friends from a kidnap. But that kidnap had happened due to mistaken identity. How he manages to help them and rescue the friend, forms the rest of the story. Unlike the usual comedies of Sanathanam, this movie was reviewed to be an interesting watch.
Where to watch: Sun Nxt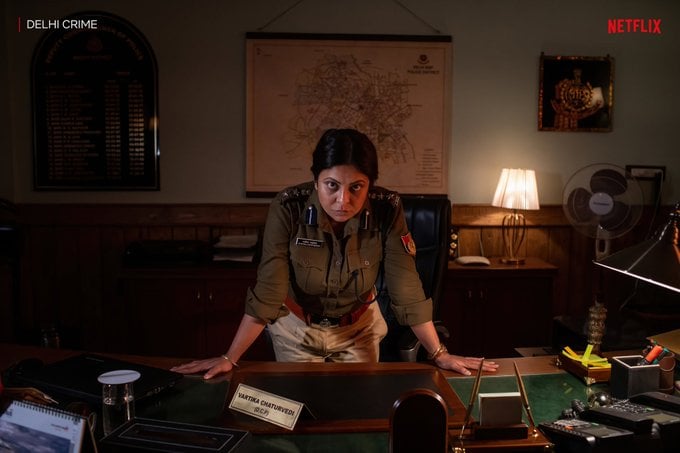 Starring Shehfali Shah and Rasika Dugal, Delhi Crime already had a blockbuster first season, that was inspired from the Nirbhaya case. In the second season, DCP Vartika Chaturvedi (Shefali Shah) of Delhi Police and her able team of officers, spring into action after the capital is terrorised by a series of violent attacks and gruesome killings of senior citizens. The series has won an Emmy award. This season has also received good reviews.
 Where to watch: Netflix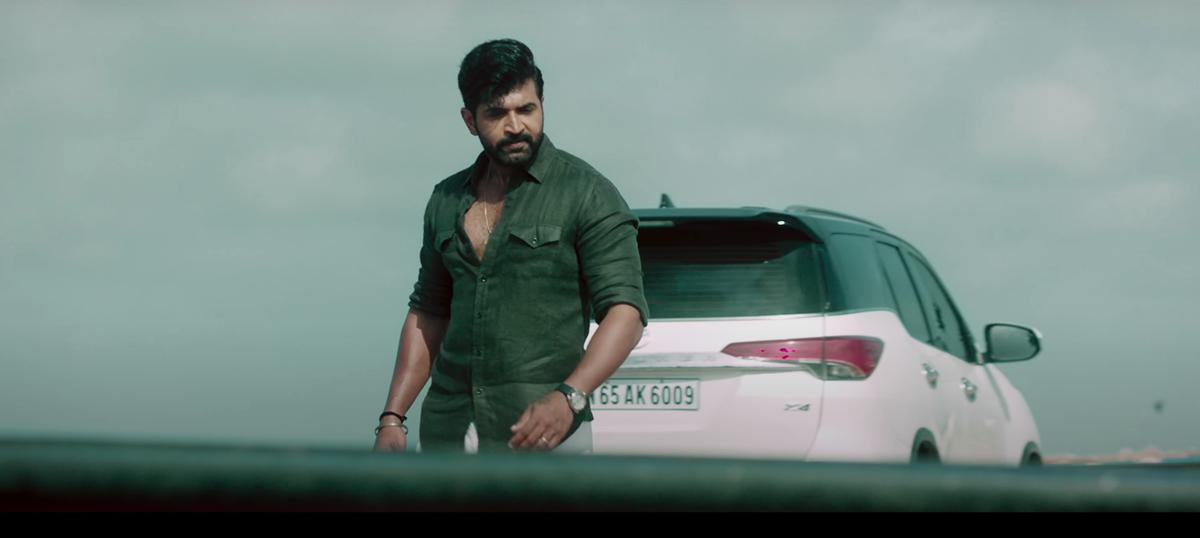 Directed by Hari, Yaanai is a Tamil action masala starring Arun Vijay and Priya Bhavani Shankar in lead roles. The movies revolves around an influential family, that is held responsible for the death of a man's son. The family's youngest son, Ravi, takes up the responsibility of protecting his family and ends up falling in love with a woman. How he deals with this situation forms the rest of the story. The movie is one of Hari's typical movie with all the commercial elements. It is a fun family entertainer.
Where to watch: Zee5
Starring Fahadh Faasil and Rajisha Vijayan, Malayankunju is a Malayalam survivor thriller directed by Sajimon Prabhakar. In the aftermath of a terrible landslide in Kerala, an ill-tempered electrician struggles as a neighbour's newborn child stirs up unwanted memories from his past. How he deals with this trauma  forms the crux of the movie. Fahadh Faasil's performance in the movie became the talk of the town post its release. The movie fared extremely well during its theatrical release.
Where to watch: Amazon Prime