Have you ever wondered what happens when two dominating characters meet each other? Here's something we can imagine. Let us take two dominating characters – the bold, beautiful and arrogant Nilambari with the stalker so-called 'Romeo' Remo.
Nilambari is an extremist, she knows what she wants from life and is clear about it. Although her arrogance goes through the roof, she advises her brother's wife to be a bold woman and not give in to the chauvinism of her brother which tells us the kind of person she is within.
However, forcing someone to love her even though he doesn't is no less than eve- teasing and is a crime committed against the Law.
On the other hand, Remo fell in love with a girl merely by her physical appearance and stalks her, indirectly torturing her because he apparently "loves her" and that's exactly how you make women fall in love *slow claps*.
If the fiance of the girl did not turn out evil (like it is expected of every villain in the movie), the protagonist is actually the villain for stalking her and should be behind the bars for doing so, law wise.
So what happens when these two meet?
Imagine Nilambari walking through a pavement and Remo actually sees her, falls in love with her, decides to stalk her since he finds her too arrogant to approach.
Nilambari is a dancer and her dance attracts Remo more towards her, so he converts himself into a lady dancer and approaches Nilambari to teach him to dance.
There comes a very unusual very unusual friendship, a bond where Remo is the submissive one and Nilambari is the dominating one. Remo's character hasn't particularly been as dominating as Nilambari so he has found it easier to be submissive too.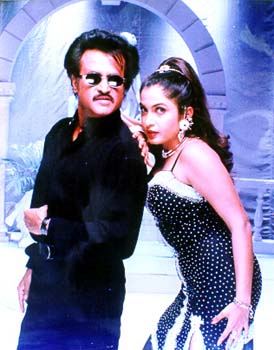 However, on an eerie day, Nilambari finds out Remo is a man and has done all this out of his love for her, she is angry and feels violated yet again after her ex-flame Padayappa violated her so-called "true love" (which is basically like an object to her).
She tries various methods to kill him but remember, Remo can fight. She tells him she doesn't like men who are submissive and that she likes men who are of the equal caliber to her.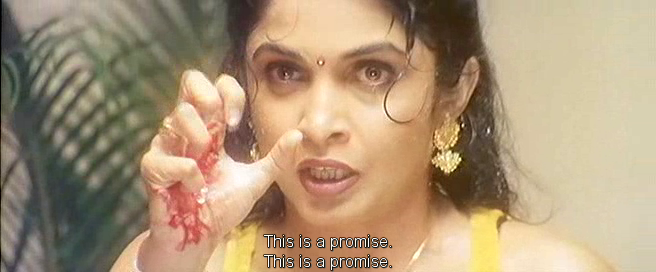 Remo being that gentleman that he says he isn't educated or rich but he loves her. Nilambari hates men without literacy or money but for the sake of love and friendship, she nods her head for a rather roller coaster relationship.
Nilambari makes him do everything for her even if he isn't interested in doing few of them like cleaning her room, washing her clothes or cooking. Irrespective of all the disliking, he does them for her for the sake of love and stalking.
She gets so mean that she keeps reminding him of his poor status and illiteracy. One fine day, she insults his mother which makes him furious and he snaps back at her.
The very shocked Nilambari couldn't believe her eyes when he finally talked back just the way she wanted him to talk.
She falls in love with the "new" him and the two decide to get married. The marriage, unfortunately, did not go too well. She was always jealous (fearing he would go back to his ex-girlfriend Selfie), dominating and clingy. While he was overly possessive, never serious about her and avoided her as much as he could.
He once said, "Afterall, you decided to marry me when I was angry. How would we even be happy?"
The two finally decided to part ways and file for a divorce!
This is my story. What would your ending be like?