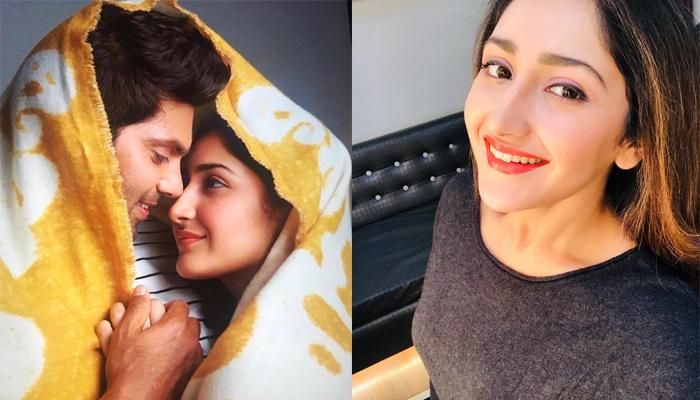 Sayyeshaa and Arya's wedding has been the most talked about topic of the month. While the couple themselves have released many of their pictures from the wedding, journalists and fans seem to have more to show the world. Their wedding was the most covered too. After all the celebrations and fun, the couple has finally taken their time out and are on their honeymoon. Now, we did not know the location of their honeymoon. A source close to the couple informs that the newlyweds are honeymooning in Maldives.
There have always been speculations about their love story and now this viral video has created more curiosity. It was the time when Arya was choosing women for his reality show 'Enga Veetu Maappillai' on Colors Tamil. It was also during their 'Ghajinikanth' trailer promotion when Arya asked Sayyeshaa to "give a missed call" to the number and come off as one of the ladies wanting to marry Arya. However, Sayyeshaa said, "I have no plans to marry for another 10 years. I have a lot of work to do. So good luck with finding a great girl for yourself."
Well, we are as confused as you are. Watch the video for yourself:

It was earlier mentioned that Arya and Sayyeshaa fell in love on the sets of 'Ghajinikanth'. The couple are now happily married and are a part of two films together!