While Google dedicates its doodle to her, millions of hearts and that two four generations of them dedicate their heart to her – her beauty, her grace and her poise lives through eternity and she will be talked about for generations more to come. Bollywood's yesteryear dream girl Madhubala has eyes that could tell you numerous stories.
Born on February 14th, 1933, Mumtaz Jehan Begum Dehlavi was raised in a town located near the Bombay Talkies film studio in Delhi. Being the sole breadwinner of the family of parents and four sisters, Mumtaz began her acting career at the age of 9 as baby Mumtaz. She then acted in nine movies in the year 1947 and her breakthrough movie 'Mahal' was so mesmerizing that she earned the title Madhubala.
Madhubala was one of the biggest gifts to Bollywood. Apart from her beauty and grace, Madhubala's talent was that she could do any role be it humour, drama or romance – she was the most precious all-rounder an industry could get hold of.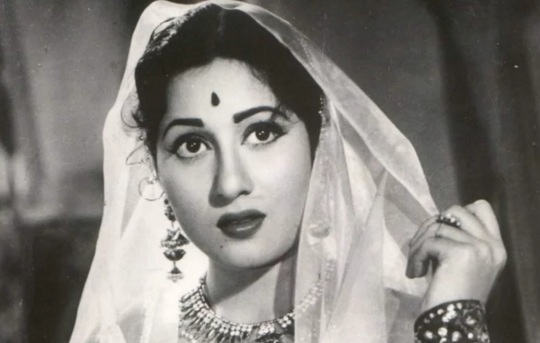 The Theatre Arts magazine named Madhubala the biggest actor in the world in the year 1952 before her beautiful career ended in tragedy. In the year 1969, the country came to a standstill with the best actress of that time passed away tragically. Due to her prolonged illness, Madhubala's film with Raj Kapoor which was supposed to release in the year 1966 was left incomplete too. She acted in 70 films in a span of 33 years of her acting career.
In 2008 she appeared on a commemorative postage stamp in India, where she is remembered by many as one of the greatest to ever grace the silver screen. She still remains in the memories of a million – her beauty is yearned by many today and her heart still beating to be won by someone worthy of her beautiful self. A valentine that would have been the hardest to win over!