Sraiyanti paints magic with her lens; she has striking lighting techniques, and her frames are state-of-the-art. There is just something strikingly positive about Sraiyanti, her recount of life stories, her journey into cinema and her attitude that send waves of vivacity. Her blossoming talent just enhances her upbeat nature. Having recently brought out Gargi into the world, here she is allowing a peek into her process.
Moment Matters
Sraiyanti did her bachelor's in visual communication at Women's Christian College. Her intrigue with frames began with photography. "We had this coursework called Animal Photography; we visited a place, and I ended up capturing a ferocious crocodile. Obviously, my professor hated it, but somewhere I was satisfied with the photograph, even though one of its hands was missing. For me moment matters, I lived, loved that moment." Here is the picture that motivated Sraiyanti to pursue photography.
One Frame to Twenty-Four Frames
"After graduating, I applied for a cinematography course in the United Kingdom. I got it, but the decision to go was purely based on my scholarship. This is where I got introduced to twenty-four frames—cinematography." Sraiyanti's shift from one frame to twenty-four frames was not as flat as a pancake. "Though scholarships covered my tuition fees, I had to take out loans, work part-time, and pay bills for my living. This course cost me my health and finances, and I was cocksure that I should pursue cinematography no matter what happened."
Upon completion of her course, Sraiyanti moved to Bangalore and joined a start-up. Little did she know that she would meet her working partner, Premkrishna Akkatu, there. "Prem and I had a sync from the beginning. We experimented with lights, emotions, frames, and angles. Both of us decided to quit and started freelancing together." The duo started shooting advertisements, corporate films, and documentaries. Sraiyanti says, "I loved filming documentaries—real stories. I empathized with people, and I thrived to do justice to their emotions." Seeing the duo's documentaries—angles, framing, and lighting—they were roped in by Gautham Ramachandran, director and co-writer of Gargi.
First Shot                                   
Ever wondered what it's like to shoot in a huge set, surrounded by thousands of people and it's your first film? Hold your breath, because Sraiyanti did the same. "All the technicians' eyes were on me. A woman mounting, tracking, and panning an enormous camera is not a scene you are used to, especially in our industry." Being used to shooting with a physical tripod, Sraiyanti had her adrenaline rushing when she had to use a remote tripod. "My first shot is the most challenging shot so far in my career," she adds. "I was nervous; I wanted to get it right." Kudos to the skillful woman, she did it in the first take.
Gargi – Static and Handheld Cinematography
Gargi is a legal drama directed by Gautham Ramachandran. The film was shot for about 45 days in live locations in Chennai. "We wanted to capture Gargi's emotions; we used frame in frames, follow up shots, and close-ups as and when required. We went with a handheld camera after a point, in order to show how her situation is volatile. Till then, we used static to symbolize the stability of her life. Handheld shots were challenging as we had to follow Gargi in a confined space – Gargi's house." Filming Gargi was challenging, though the duo had experiences working on gender, culture, etc. as it a completely new medium for them.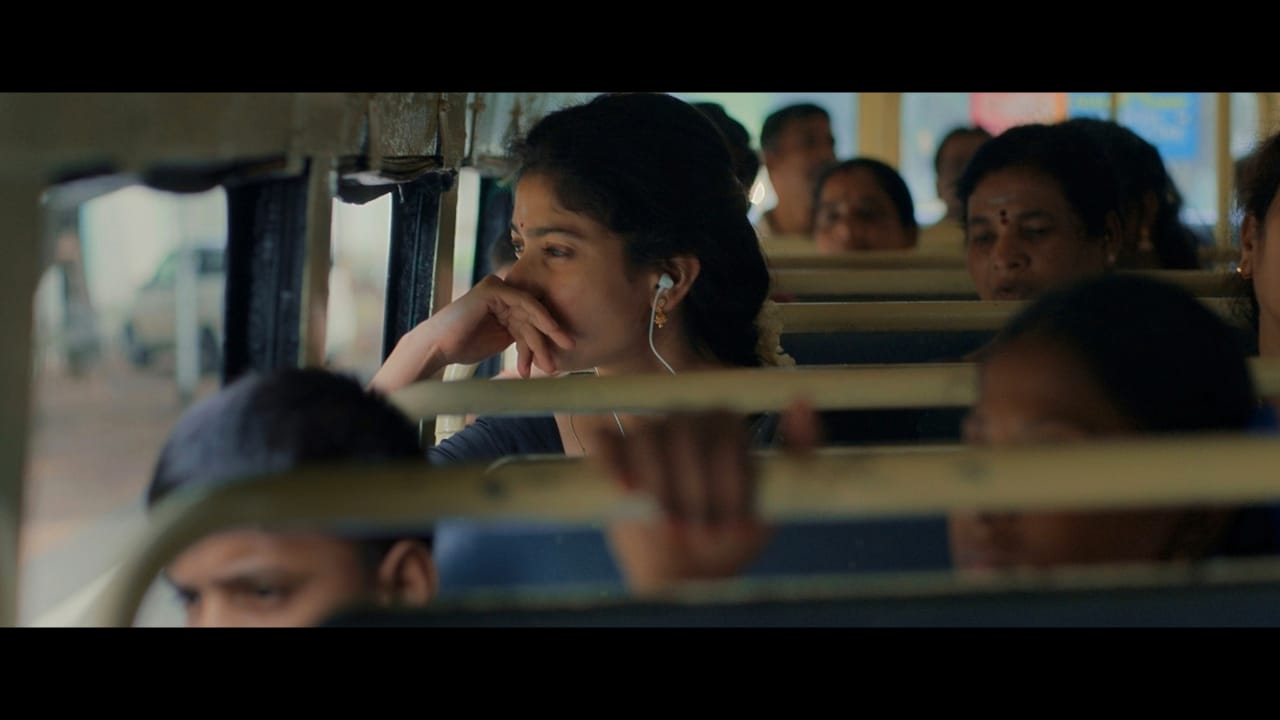 A Cinematographer's Responsibilities
Cinematographer is the key to steer the crew towards the chosen direction. It's the cinematographer's task to translate the script into a visual language. Just as a painter selects brushes or paint colours, so does a cinematographer with cameras, lights and lenses.
Being on the sets is an experience that, according to Sraiyanti, tests one's aptitude and patience for being on the field as the work is both mentally and physically exhausting. "Like in any field, there is always scope for learning." Initially, I was distressed with the fact that I should run around carrying a huge equipment under hot sun. Yes! This job is physically demanding; it exhausts you and pulls out the strength in you. But when you see the screen, every second spent in the sun carrying the load will be worth it. The same formula applies to life too, right?" explains Sraiyanti.
Long Way to Go!
Even as women have found more equal footing in the industry as directors, producers, and screenwriters, cinematography remains a stubborn final frontier. Sraiyanti had to put in ten times the effort as her male counterparts in order to gain trust. "The entire crew should believe you and hear you. When someone new steps in, they don't trust you with the equipment just because you are a woman. People have been condescending to me," she says. "Nowadays, the industry is looking, particularly, for female cinematographers so as to get women's perspectives on screen. Things are changing; they are evolving. But still we have a long way to go," she adds.
Talking about the works Sraiyanti admired, she says, "Personally, I loved Theni Eswar's work in Nanpakal Nerathu Mayakkam. The frames in Merku Thodarchi Malai did justice to the story. Being a Chennaite and a documentary filmmaker, I have been to all kinds of places in Chennai. Deepak's work in Witness made me connect with the locations. Chennai was shown from a different angle." Sraiyanti's dream genres would stun you. "Horror, thriller, and action films are kind of my thing," she adds.