Kalyani shared a story on her social media profile about her getting injured during the shoot of her next movie, Antony. Her Instagram story had a picture of a bruised arm and a caption that said, " Antony: Day 29? Fragile Fragile. Stunts are not for the weak."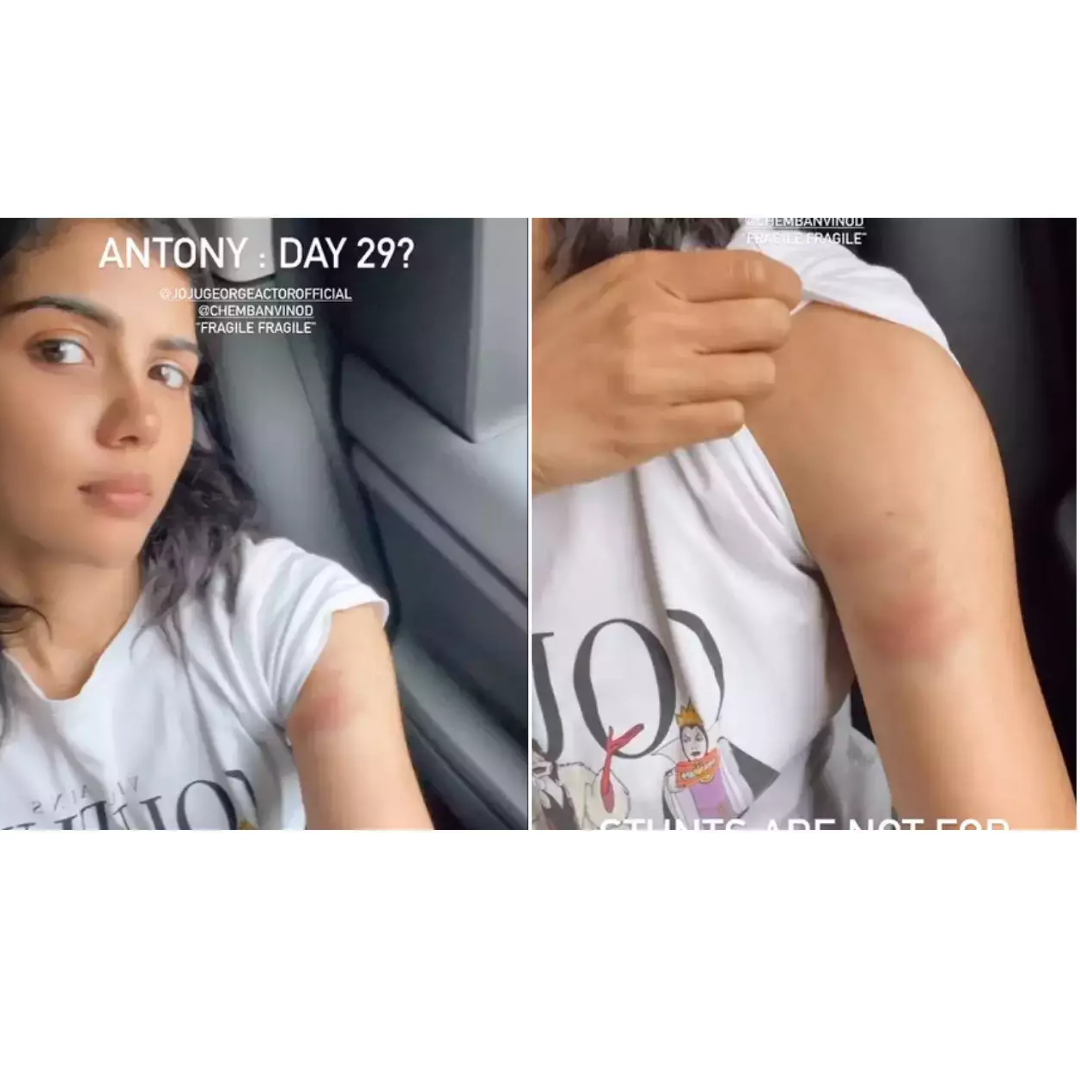 Kalyani is a talented and popular Malayalam movie actress who has proved her acting prowess in a number of South Indian films. Her performance and role in Hriyadam, starring Pranav Mohanlal and Darshana Rajendran was well appreciated. She ventured into Tamil movies with Hero and Maanaadu. Kalyani dons a new look for 'Antony' and shared the news with her followers on Instagram.
Kalyani is currently working on the movie 'Antony' which features Joju George, Nola USha, Chemban Vinod Jose. The shoot is ongoing at the moment and the release date is yet to be announced.